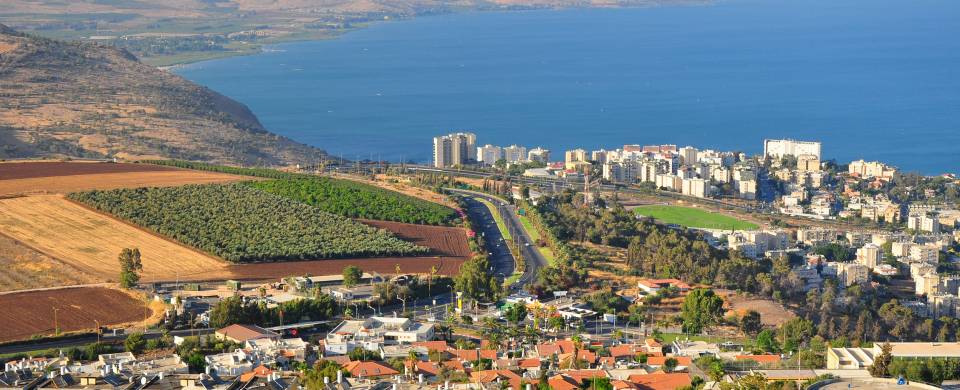 Trips and Tours to Tiberias
About Tiberias
Situated along the waterfront of the Sea of Galilee, Israel's only freshwater lake, Tiberias contains several important pilgrimage sites for both Jews and Christians. This mishmash of a city combines ancient history with modern architecture to create a fascinating region with plenty to see and do both within the boundaries of the main town and just outside. The landscape here is dominated by steep cliffs and wonderful panoramic views of the Golan Heights and Sea of Galilee can be had from the top of many of them. The city also features a boardwalk, lined with trendy restaurants and bars.
Read More
Late to join the triumvirate of Holy Cities, this fourth and final sacred region of Judaism obtained its lofty status when rabbis flocked here during the 18th century and turned it in to a centre for Jewish teaching and understanding. It officially became a Holy City in 1740. For Christians, the city is equally important and just 20 minutes away by car is the famous Tabgha, the place where, according to the Bible, Jesus once fed 5,000 people with five loaves and two fish.
For those interested in history and want to learn more about the cultural heritage of Tiberias, there is a walking tour that takes place throughout the week and guides visitors through the Archaeological Park, Turkish Citadel, synagogue of Rabbi Haim Abulafia and more. Other sites of interest include the numerous churches that pepper the city, one of the most prominent of these being St. Peter's Church, and the Tombs of the Great Jewish Sages.
Tiberias Tours
Here are some popular itineraries that include a visit to Tiberias. Alternatively, if you would like to include a visit to Tiberias on a bespoke touring itinerary to Israel, take a look at our tailor-made holiday planning section.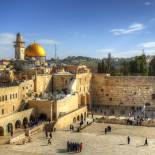 Show All Tours