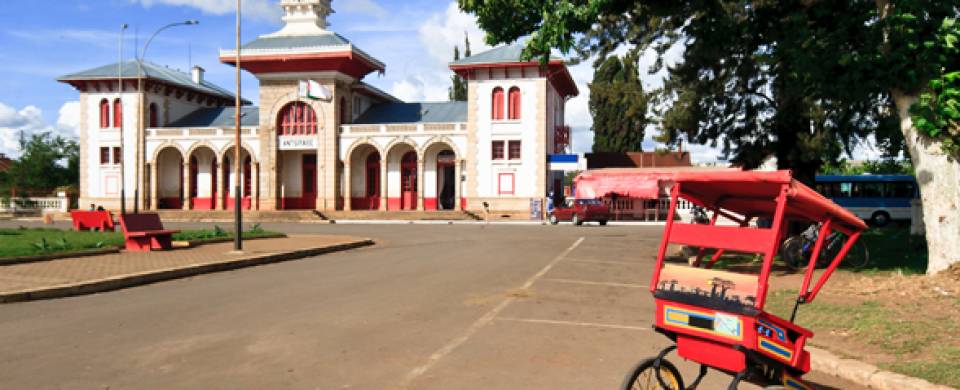 Trips and Tours to Antsirabe
About Antsirabe
Built up by Norwegians in the late 1800s, the small town of Antsirabe is a quiet but appealing destination for travellers looking to get off the beaten track during the trip through Madagascar. The town is used by many residents of Antananarivo as a quick getaway where they can escape the chaos of the capital and breathe in some fresh air as they stroll through the wide, leafy boulevards. While the city's former colonial glory is not quite as brilliant as it undoubtedly once was, the stunning architecture that lines the streets hints at Antsirabe's elegant history.
Read More
One of the main reasons that people come to Antsirabe is to take a dip in the town's natural thermal springs. Originally used by those visiting the town on a health retreat, the waters are said to have curative powers. Many travellers still choose to stay at the opulent Hotel des Thermes, which, although having lost some of its former glamour, is still the most magnificent building in the town. The stunning facade has maintained its splendour to a much higher degree than the somewhat fading interior but, when taken as a whole, the hotel is sure to wow visitors.
Once you feel restored and refreshed from the springs, head to the Alliance Francaise for an evening of music performed by talented, local musicians. If you find yourself with a whole day to fill and want a bit of adventure, just outside of the city sits the fantastic Lake Tritriva, a lake-filled crater than can be easily accessed by bike. The roads aren't the flattest in the world but they are well paved and with the majority of traffic consisting of bikes and rickshaws, they are pretty safe to travel along.