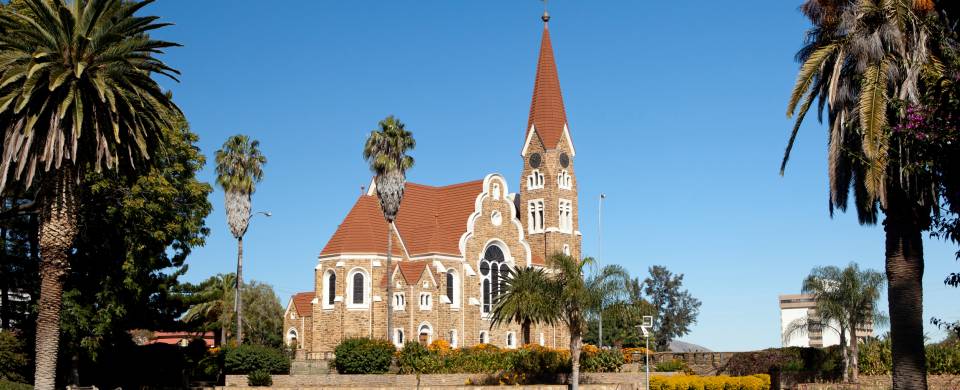 Trips and Tours to Windhoek
About Windhoek
Located almost exactly at the centre of Namibia, Windhoek, its capital, is a small but exciting city with strong modern African and colonial European influences. This curious blend of cultures makes the city seem almost out of place when compared with other parts of Africa, which are more true to their traditional roots. Nevertheless, Windhoek is both thriving and progressive and is dotted with lush green areas where many locals spend their afternoons or lunch breaks. Also, unlike many other capital cities around the world, Windhoek is big enough to keep visitors more than satisfied but also small enough to be easily walkable.
Read More
Given its fascinating history, there are monuments and buildings scattered throughout the city, each imbued with a story and all of paramount importance with regards to its cultural heritage. Some of the most popular sites to visit are the Windhoek Central Railway Station, the Old Prison on Goethe Street and the Turnhalle Building in Banhof Street. There are also the Christuskirche, a neo-Romantic church built in the first part of the twentieth century, or the Alte Feste Museum, which details the history of the city.
During the day, visitors may wish to sip a cool drink in one of Winkhoek's many European-style cafes. As the brewing capital of the country, there is German beer in abundance here, perfect for swilling as you while away the hours on a lazy day. Travellers may also enjoy the Maerua Mall, a shopping centre worth visiting for anyone looking to pick up a few knickknacks before returning home. Day trips to the nearby Gross Barmen hot springs are also a great idea. The area can also be used as a stopover point for those travelling from Windhoek to Swakopmund.