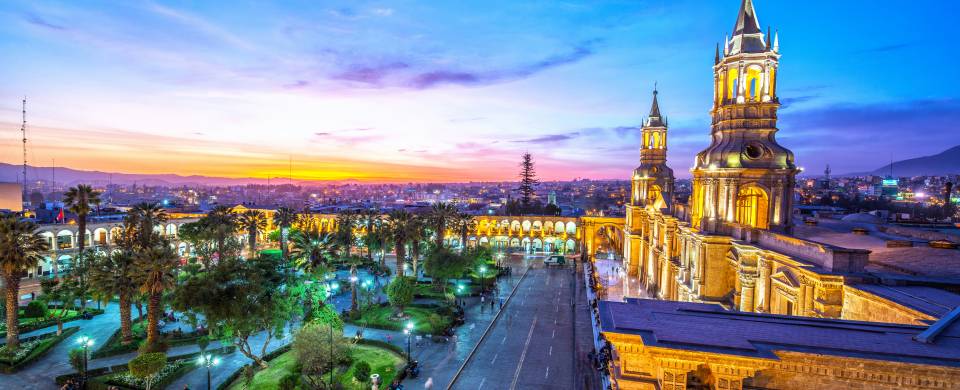 Trips and Tours to Arequipa
About Arequipa
Poised at the edge of the Andes amongst a staggeringly diverse countryside and striking backdrop of volcanic peaks, sits the city of Arequipa. The dormant El Misti volcano rises dramatically above Arequipa but the city's poetic appearance is only half the story. White local sillar stone gives Arequipa a unique architectural character and even garnered the city UNESCO World Heritage status. The vast Monasterio de Santa Catalina is the most outstanding of the city's buildings with thick walls protecting enough rooms, cloisters and plazas to keep you busy exploring for hours. Arequipa's striking array of colonial architecture is best displayed in the Plaza de Armas, considered to be one of South America's grandest.
Read More
Those interested in all things mummified will find the museum of the Universidad Catolica de Santa Maria a highlight of Arequipa as it is home to the Juanita, or Ice Maiden as she is known in English. The 500 year-old remains of this 13 year-old sacrificed 'princess' were discovered in an icy ritual grave at an altitude of 6380m back in 1995.
With such a wealth of heritage it's no surprise that the residents of Arequipa are proud of their city and this pride manifests itself into an amusing form of snobbery to the point that many Arequipans believe that they in fact reside in the capital of Peru – Lima is merely another inferior city. Arequipa citizens can even get their own Arequipa passports at La Tradición Arequipeña, a popular local restaurant and the best place in town to try guinea pig and the national Peruvian dish of rocoto relleno, bell peppers stuffed with tasty meat.
Arequipa Tours
Here are some popular itineraries that include a visit to Arequipa. Alternatively, if you would like to include a visit to Arequipa on a bespoke touring itinerary to Peru, take a look at our tailor-made holiday planning section.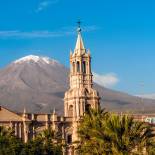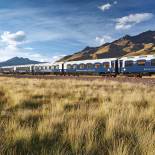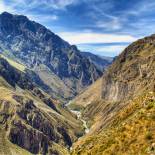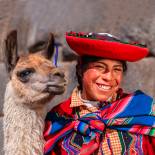 Show All Tours