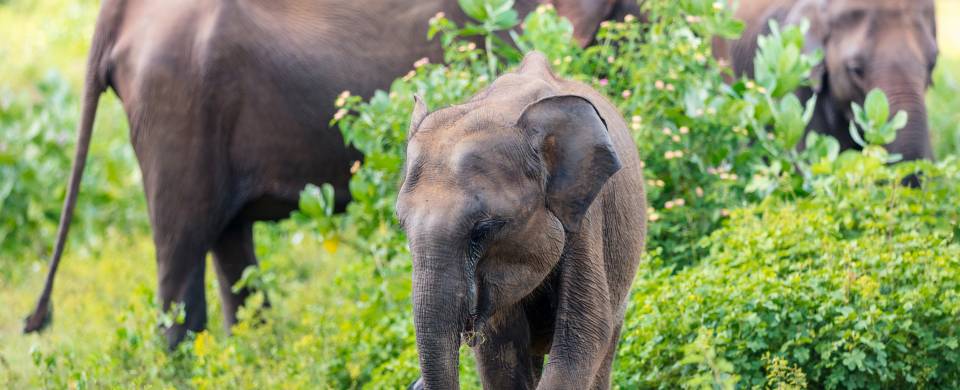 Trips and Tours to Gal Oya National Park
About Gal Oya National Park
The only national park in Sri Lanka where it is possible to take a boat safari, Gal Oya was established mainly to protect the catchment area of the vast Senanayake Samudra Reservoir. The 25,900-hectare park is located in the Uva Province of south-eastern Sri Lanka. Rich in flora and fauna, Gal Oya is home to about 32 species of mammal including elephants, sloth bears, wild boar, water buffalo, axis deer and the elusive Sri Lankan leopard. Approximately 150 of Sri Lanka's 430 bird species have also been spotted in the region making the park an excellent site for birding enthusiasts.
Read More
Gal Oya is considered a major ecotourism venue and is famous for its elephant-viewing boat safaris. The best time to visit the park is between March to July, when herds of elephants can be seen swimming from one island to another within the reservoir. This beautiful experience is made even more magical if timed with the sunset. Sri Lankan elephants are excellent swimmers and able to use their trunks as snorkels to travel long distances. It is thought that the very first elephants to inhabit Sri Lanka swam across the ocean from India.
Besides its iconic wildlife, Gal Oya is home to some of Sri Lanka's Indigenous population. Residing in the Nilgala area of the park are Veddha clans or 'forest dwellers.' These communities still retain much of their ancestral knowledge of the forest, however their traditional lifestyle is threatened by mainstream culture. Rare Ayurvedic plants used in traditional Sinhalese medicine can also be found within the park.
Gal Oya National Park Tours
Here are some popular itineraries that include a visit to Gal Oya National Park. Alternatively, if you would like to include a visit to Gal Oya National Park on a bespoke touring itinerary to Sri Lanka, take a look at our tailor-made holiday planning section.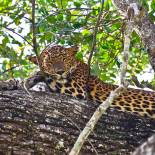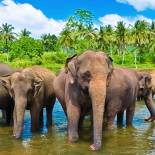 Show All Tours