The Best Thailand Beach Retreat
By Harry Stickells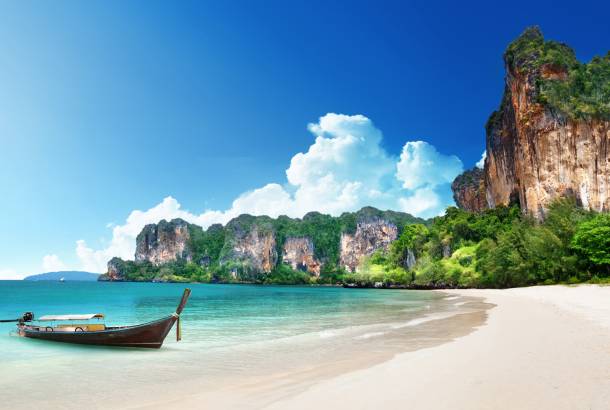 Phuket Vs Krabi: Beaches
The most important factor when planning a beach holiday is, well… the beaches! Thailand has some of the most beautiful beaches in the world, and Phuket and Krabi are home to many of them. When in Phuket, make sure to visit some of the amazing beaches in the surrounding area. Go surfing on Kata beach, swimming at Nai Harn beach, and take advantage of the variety of water sports available on Karon beach. All of these beaches offer incredible views which make them the perfect place to relax in the warm Thai sun. Phuket's beaches are generally busier than Krabi's, but are more accessible and closer to facilities – a better destination for families perhaps.

Krabi is similarly famous for its beaches, meaning that it is the perfect location for any beach holiday. If you want to stay on the mainland you can visit Railay and Phra Nang Cave beaches, which offer stunning views, water sports, cave exploration, and a peaceful atmosphere. Perfect for a beach holiday! If you are looking for more of an adventure, you can go to one of the hundreds of surrounding islands to spend time on their perfect white sand beaches. Travel to the islands of Ko Phi Phi Lee and Bamboo, which boast some of the most idyllic beaches in Thailand. Relax under the bamboo trees and go swimming in the pristine blue waters that surround these exquisite islands.

Both Phuket and Krabi offer many perfect beaches. Krabi has a wider choice, all offering stunning views and numerous activities. It also boasts a more laid back and relaxed attitude, compared to Phuket, which makes it the ultimate destination for a relaxing beach holiday.

We recommend: You can't go wrong with either, but Krabi just edges it!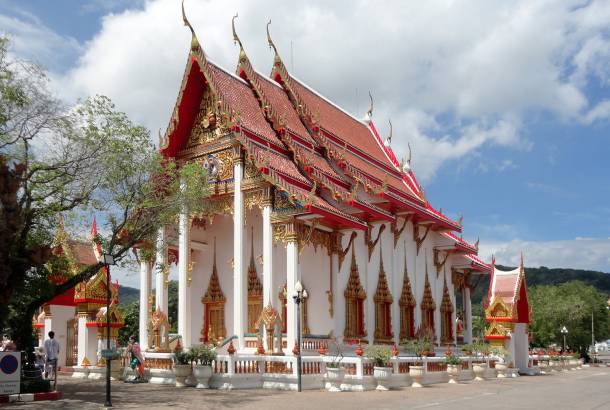 Phuket Vs Krabi: Sightseeing
Both regions of Thailand offer a great number of things to do and see for all who visit. In Phuket, those who are interested in learning more about the culture of this beautiful island can visit the temple of Wat Chalong. This 19th century Buddhist temple complex can only be described as a masterpiece of engineering. And then there is the famous 45-metre-tall Big Buddha marble statue which towers over southern Phuket. If you want to get more in touch with wildlife, then the Green Elephant Sanctuary Park for rescued elephants is a must visit. This ethical elephant experience keeps rescued and rehabilitated elephants in a near-natural environment. And it allows visitors to feed and wash these gentle giants. Elephant riding is not permitted at the facility.

If you are looking for a more cultural trip to Krabi then you must visit the Tiger Cave Temple. Situated at the top of a cliff, you climb over 1,200 steps to reach the top, but the panoramic views make the walk more than worth it. In addition to exploring and learning more about this temple you can wander through the caves that surround the area and see all the unique statues that have been placed there throughout history by many different faiths. One of the highlights of Krabi is the archipelago situated just off its shores. Visit the beautiful islands of Ko Phi Phi Lee, Poda, and Bamboo to stroll along the stunning sand beaches and marvel at the lush forests that cover the islands.

In both Phuket and Krabi you will find no shortage of things to do to make the trip unforgettable for everyone, no matter what they are looking for.

We recommend: It's a tie!
Phuket Vs Krabi: Cost
Phuket, Krabi and most Thai destinations are considerably cheaper than the majority of Western countries. But if you're a budget-conscious traveller trying to choose between Phuket and Krabi for your beach break, then there is a favourite when comparing the cost of exploring these two places. Phuket is more expensive than Krabi. These higher prices are seen in everything from food and accommodation to a refreshing drink. So, if you're looking for a getaway in Thailand but don't want to break the bank, Krabi is the destination we recommend for you.

We recommend: Krabi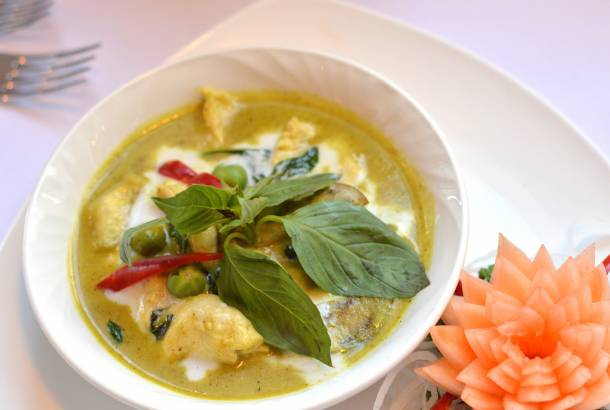 Phuket Vs Krabi: Food & Drink
Thai cuisine is known for combining sweet, spicy, and sour flavours, which makes the food feel both exciting and cosy. Dishes like Pad Thai and Green Curry, which many people recognize, along with Som Tum (papaya salad) and Tom Yum Goong soup, (which smells amazing) are all must-try dishes for visitors to the region. Thai food uses lots of fresh plants, spices, and tropical ingredients. This gives it a big burst of sensations and flavour that showcase Thailand's nature and traditions. You can enjoy it at food stalls, local eateries, or fancier restaurants.

Even though both Phuket and Krabi offer similarly amazing food experiences, we would say that Phuket is the better choice for food due to the much wider range of Thai and international options. Phuket is also well renowned for its nightlife, with a much wider selection of bars, restaurants, resorts and clubs than Krabi. So if you're in a party mood then it may be the destination for you!

We recommend: Phuket
Phuket Vs Krabi: Transport connections
Getting to Phuket and Krabi is relatively straightforward, but there are some differences to consider.

Phuket, being a popular international tourist destination, has its own international airport (Phuket International Airport). This means that travellers from around the world can often find direct flights to Phuket. This makes it a convenient and easily accessible beach destination.

Krabi also has an international airport (Krabi International Airport). Smaller, this airport caters to slightly fewer direct international flights than Phuket. However, both Phuket and Krabi are well-connected to major airports within Thailand, making it relatively easy to fly domestically to either destination from Bangkok or elsewhere in the country.

In terms of transportation from within Thailand, both Phuket and Krabi can be reached by domestic flights, buses, and even ferries from nearby islands. The ease of access within Thailand is comparable for both locations.

Phuket has a slight edge due to its well-established reputation as a global tourist hub and its larger airport with more international connections. However, both Phuket and Krabi remain popular and accessible choices for travellers visiting Thailand.

We recommend: Phuket
Phuket Vs Krabi: Getting around
When it comes to traveling within Phuket and Krabi, both destinations offer convenient options. Phuket boasts a well-developed transportation network with roads, taxis, tuk-tuks, and buses that make navigating the island easy. The rental services, such as scooters and cars, provide additional flexibility. In contrast, Krabi embraces a simpler approach. Its local transportation includes tuk-tuks, buses, and taxis, creating a more relaxed vibe. What sets Krabi apart is its access to captivating islands and beaches reachable by boat, like Railay Beach and the Phi Phi Islands. While Phuket provides a range of options and a busier atmosphere, Krabi offers a laid-back experience and the enchantment of island-hopping adventures via boat.

We recommend: Krabi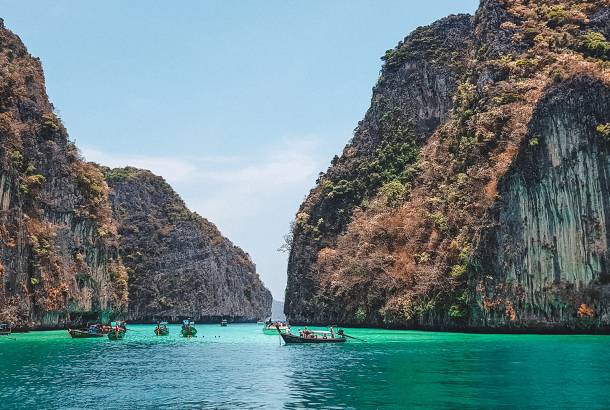 Conclusion
Phuket and Krabi are both fantastic destinations for travellers looking for both cultural and beach holidays. Phuket is a more metropolitan city with a more diverse range of attractions in terms of food and activities. However, Krabi is cheaper, more relaxed, and a more tranquil location for a trip. Phuket is visited on several of our Thailand tours. And we offer optional beach break add-ons in both Krabi and Phuket too! We wouldn't want you to miss out on two of Thailand's most beautiful destinations! Whether you are searching for a relaxed beach holiday or to learn more about the history and culture of these regions, Phuket and Krabi feature numerous opportunities to make your time here as memorable as possible.
Recommended Thailand Tours
We offer an optional beach break extension in both Phuket and Krabi. This can be combined with any of our Thailand tours, for a great combination of culture and beach!
Thailand Trip Styles

Group Tours

Private Tours