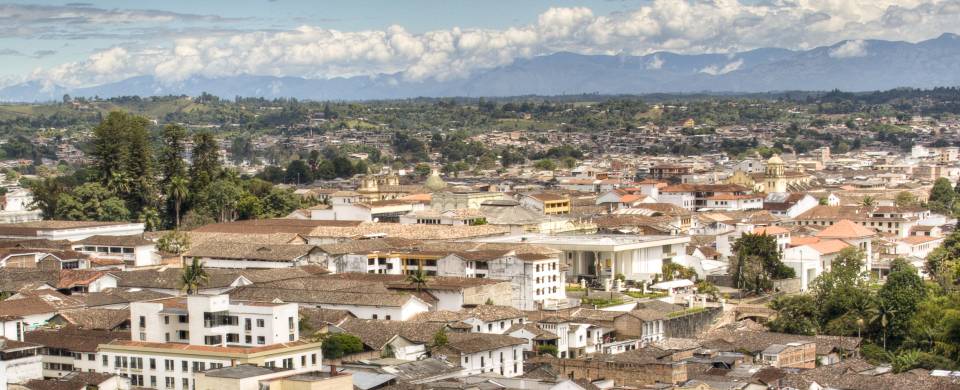 Trips and Tours to Popayan
About Popayan
Situated between two mountain ranges in the southwest of Colombia, the elegant city of Popayan is one of the country's oldest Spanish settlements with a beautifully preserved historic centre that boasts handsome churches and fine white-washed mansions. Nicknamed La Ciudad Blanca ("The White City") for these same buildings, Popayan was founded in the mid-16th century and has since given rise to more Colombian presidents than any other city in the country. As well playing such a pivotal role in Colombia's political sphere, Popayan has also contributed widely to the arts as the birthplace of a number of acclaimed painters, writers and composers.
Read More
What makes Popayan so refreshing is the lack of modern development with its colonial character wonderfully intact despite the devastation of the 1983 earthquake that hit the region and required extensive restoration. The city's main square is an elegant, leafy plaza where the main cathedral stands. A few blocks west of here is the Iglesia de San Francisco, the largest and most beautiful church in Popayan and home to a collection of preserved mummies only first discovered during the earthquake that opened up parts of the church previously unbreachable.
Popayan's history and famous children are well-documented in a number of museums housed in attractive colonial mansions. Those looking for outdoor pursuits can hike the steep hill of Cerro de Morro to the northwest of the city, on which sits a pre-Hispanic pyramid and from which you can enjoy magical panoramic views. From Popayan you can also take a day's excursion to the Parque Nacional Natural Purace and the thermal hot springs of Coconuco.
Popayan Tours
Here are some popular itineraries that include a visit to Popayan. Alternatively, if you would like to include a visit to Popayan on a bespoke touring itinerary to Colombia, take a look at our tailor-made holiday planning section.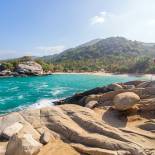 Show All Tours