With a history spanning 2000 years and a rich cultural heritage, Chennai is filled with sprawling masses of colourful houses and peppered with historical buildings, bazaars and temples. Visitors here can explore the city's many highlights on a private tour, or choose to learn about the fascinating stories and legends that dictate everyday life on a guided tour of the Mylapore neighbourhood. Chennai is also a great base from which to explore the nearby city of Pondicherry and ancient town of Mahabalipuram on a day trip. Choose from our range of day tours and activities in Chennai and book online, with live availability and instant confirmation.
Read More
Please note that our day trips to Chennai operate independently of our longer multi-day trips to India.
Next Departures - Chennai Day Tours and Excursions
Best things to do in Chennai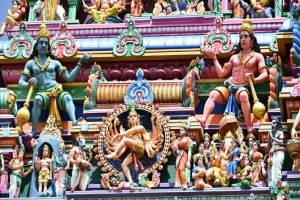 Planning a longer visit to India?
Browse some of our popular multi-day trips that spend a day or more in Chennai. Alternatively, if you would like to include a visit to Chennai on a bespoke touring itinerary to India, take a look at our tailor-made holiday planning section.
India Day Tours and Excursions
Watch the sun rise over the majestic Taj Mahal. Take a rickshaw ride through the thriving streets of Delhi. Our day trips and excursions are the perfect opportunity to add a splash of adventure to your holiday.