Experience the Middle East and North Africa with our range of group tours, private journeys and tailor-made holidays to Egypt, Jordan, Morocco and Israel.
From the legendary Pyramids of Giza and treasures of Tutankhamun to the spectacular rose city of Petra and the holy city of Jerusalem, experience the magic of a holiday to the Middle East and North Africa. Sail the Nile river in Egypt, trek the rugged Atlas Mountains in Morocco, float in the Dead Sea shared by Jordan and Israel or dive in the Red Sea. Camel trek across the dunes of the Sahara or hot air balloon over ancient Luxor. Visit captivating cities and revered miracle sites, kasbahs, Crusader castles and Roman ruins.
Read More
Travelling with us you'll truly immerse in the local cultures - try tasty falafels from Cairo's most famous sandwich maker, take a dip in Cleopatra's spring, learn to cook traditional Jordanian food, camp out under the desert stars Wadi Rum, walk the Via Dolorosa to the Church of the Holy Sepulchre, barter in the souks of Djemma el Fna and spend a night with local Berbers in the vast Sahara Desert.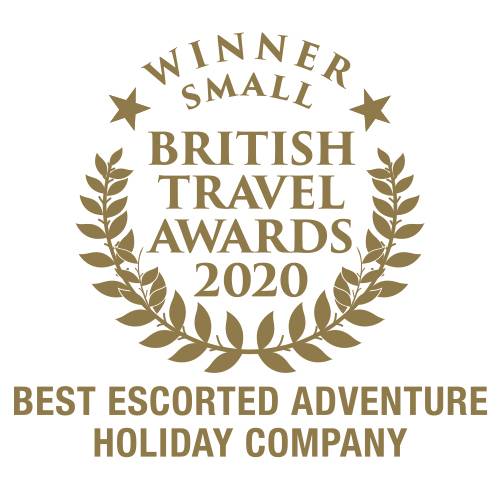 Middle East & North Africa Group Tours
Middle East & North Africa Family Holidays
Middle East & North Africa Private Tours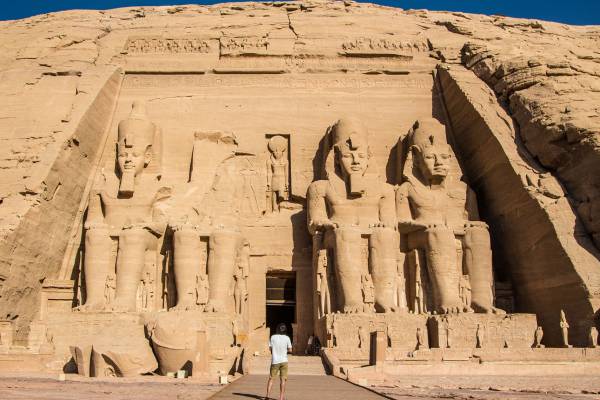 From Egypt's ancient Pyramids of Giza and Jordan's lost city of Petra, to the holy sites of Israel and the rolling dunes of the Sahara in Morocco, discover the wonders of the Middle East and North Africa on a Tailor-made holiday. Having extensively travelled to the region themselves, our Tailor-made travel consultants can suggest places to visit, experiences to enjoy and recommend the best hotels to suit your budget from comfortable 3 star to luxurious 5 star.
Explore the countries of the Middle East & North Africa
Middle East & North Africa tour reviews
Scoring an average traveller rating of 4.84 out of 5 based on 357 recent reviews — See All Middle East & North Africa Reviews
"
Morocco - Hand over Heart - Hicham and Hussein made it SO special
After months of extremely patient planning with Lee S. and his local (Caroline / Rachna / Terri) AND overseas support Teams...I have returned from another outstanding and successful trip with On the Go to the beautiful Kingdom of Morocco. As a repeat traveler, I can emphatically say that On the Go's difference lies in their responsive customer service, value and excellent local guides - no wonder they are award winning!
What we have seen of Morocco has far exceeded our expectations - it is a very special destination that is ready to re-welcome the world. Getting to know the history of its land and peoples, marveling at the changing landscapes on our drive, feasting on the local foods and specialties and experiencing the achingly beautiful historical sites and marveling at the contrast of modernity in its capital were a balanced counter-point - all this is just the tip of the iceberg. The tour itinerary was interesting and highly varied plus we felt safe and secure from the moment we were met at the airport to the day we departed.
We appreciated our stays at both traditional riads and modern hotels; both types provided a valuable contrast.
Hicham is the kindest and hardest working guide I have had the pleasure of touring with - extremely hard working, super patient and attentive to the entire group's varied needs. Knowledgeable and proud of his people and country, Hicham's passion for guiding is evident. Paired with our very capable and skilled driver Hussein they are a fantastically dynamic duo.
Put your faith in Hicham and he will deliver with a SMILE- while making anything you ask of him seem possible. He will go out of his way to ensure you have a wonderful experience- even after the official tour has ended - we were able to see special glimpses of the "true" Morocco and are forever grateful!! We were SO fortunate to meet Hicham and now consider him a friend. Hicham is a wonderful, passionate ambassador for his country and for On the Go Tours...he is truly an asset to the the company - consider yourself blessed to be in his capable care. Visit Morocco - with On the Go - you will not be disappointed. Bessaha and Shukran to On the Go, Hussein and Hicham for absolutely everything."
M. Camerino
• Submitted 17 Oct 2021
"
Just back from an absolutely fantastic week in Morocco. Everything from start to finish was brilliantly organised and extremely professional. Our guide, Hicham Tora, was just amazing and totally made the holiday for us. Every day he went above and beyond to cater to everyone's needs. He took some amazing photos for us when we were on the camel ride into the Sahara and worked tirelessly to ensure we all experienced what we had come to see and wanted to do. He made the holiday for us and I cannot recommend this trip highly enough."
Alison Whittaker
• Submitted 13 Oct 2021
"
I have just returned from my tour with On The Go and it was an amazing trip! From arriving at the airport and meeting the OTG representative, everything was well organised and hassle free. 
Our tour guide was Amir. He is awesome!! From the beginning he was so friendly and enthusiastic about showing us around Egypt, giving us loads of information at each place and time to explore ourselves. Learnt so much from him about this fascinating place, and he was always happy to answer more questions.  
The trip itself was amazing. There's lots of travelling on this trip, but it's really not too bad, and the sights you see when you get to where you are going are worth it. I'm not a big fan of boats, but the Felluca ride across the Nile was pretty fun too. 
On the first day I also did the optional tour of Cairo with Ahmed Helal - another excellent guide from OTG. It's worth doing this add on as you don't spend much time in Cairo, and you go to three very different places. 
I'm so glad that I decided to do this trip. It was just ace.  If you're thinking about it too, you should probably just book it. And hopefully you get Amir as your guide."
Gavin Harrigan
• Submitted 16 Sep 2021
Middle East & North Africa Video
Outdoor adventure abounds
Deserts, dead seas and beaches
There's more to the Middle East and North Africa than awesome archaeological sites and ancient history - outdoor adventurers will find plenty to entice them from the therapeutic waters of the Dead Sea in Jordan to the undulating desert sands of the Sahara in Morocco and the appealing beaches of Egypt's Red Sea and Israel's cosmopolitan city of Tel Aviv on the coast. Find your own outside fun in the Middle East and North Africa this year.