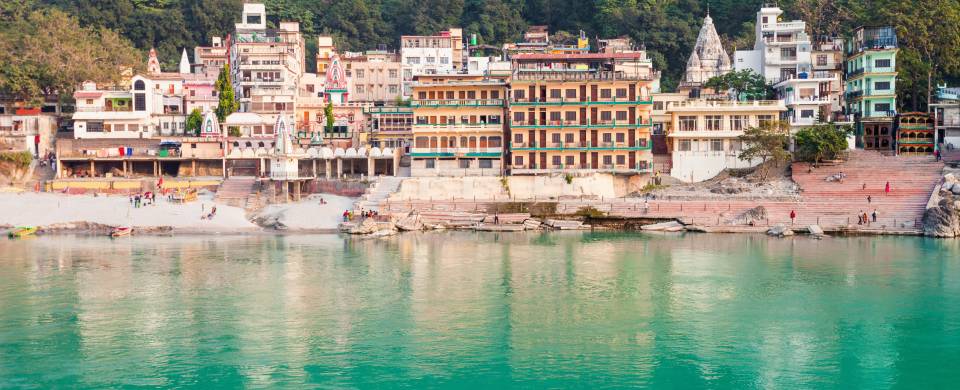 Trips and Tours to Rishikesh
About Rishikesh
Located in the state of Uttarakhand, Rishikesh is the centre for all manner of New Age activity and Hindu belief. It is here in Rishikesh that the holy River Ganges leaves the mountains and joins the plains for the long journey east to the Bay of Bengal. The whole area is considered sacred for Hindus, as it is believed that meditation here leads to the attainment of salvation. Rishikesh has attracted poets, artists and spiritualists for thousands of years. Hindus regard it as highly as Muslims regard Mecca. Meat and alcohol are forbidden, and inhabitants display a public air of sanctimony.
Read More
Gaining instant fame in the 1960s as the site where universally recognised rock band The Beatles met their guru, Maharishi Mahesh Yogi, the guru whose Transcendental Meditation Centre still markets his spiritual programs, Rishikesh is an ideal place to meditate and study yoga. Pilgrims clad in loincloths tread the town's streets or pitch camp on the banks of the sacred Ganges, which sweeps majestically through the town and out onto the great Indian plains. Head for Triveni Ghat to watch pilgrims participate in the daily worship ritual known as Aarti.
Rishikesh is home to many ashrams. Hatha has gained a particular reputation over the years but Vivekenanda, Sivananda, Osho and the Bihar school of yoga are all also popular choices. It is a different style of yoga to that of the West but the slow and spiritual atmosphere is well suited to the Indian style of yoga. For something a bit more adrenaline pumping, Rishikesh is ideally placed for trekking in the nearby Himalayas and white water rafting.
Rishikesh Tours
Here are some popular itineraries that include a visit to Rishikesh. Alternatively, if you would like to include a visit to Rishikesh on a bespoke touring itinerary to India, take a look at our tailor-made holiday planning section.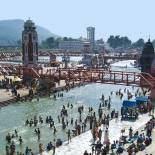 Show All Tours