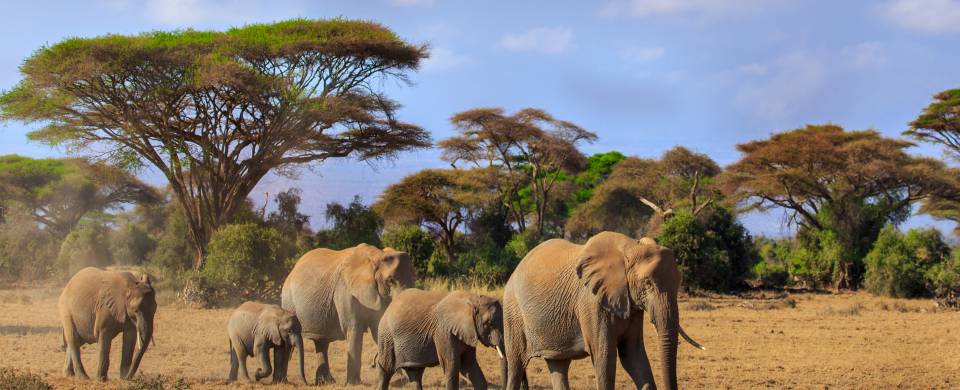 Trips and Tours to Amboseli National Park
About Amboseli National Park
The Amboseli National Park is one of Kenya's premier destinations due largely to its location at the foot of Mt Kilimanjaro, close to the Tanzanian border. Large herds of elephants roam the grasslands and swamps against this striking backdrop, forming one of Africa's most iconic images. Meaning a 'place of water' in Masai, Amboseli has an endless water supply filtered through thousands of feet of volcanic rock from Kilimanjaro's snow melt, which form into two water springs in the reserve. However, if the rainy season is particularly dry, Amboseli changes into a dusty plain. Amboseli's dust is ancient volcanic ash with salt crystals that shimmer on the surface of the parched lake bed during the dry season creating strange mirages.
Read More
Amboseli may be one of the smaller reserves but it has a wide range of wildlife, even the endangered black rhino. The park is known for its elephant population and old bull elephants here can have some of the largest tusks in Africa. Also in the reserve are buffalo, wildebeests, zebras, giraffes, impalas and warthogs. The carnivores include lions, caracals, jackals, hyenas and serval cats. Cheetahs and leopards are not readily seen. Bird species include pelicans, flamingos, kingfishers, African fish eagles, ibises, secretary birds, crowned cranes, grey and Goliath herons among others. The long, hot and humid rainy period starts around April and lasts until June, then the short rains come during November and December. The dry season runs from January to March (hot and dry), while July to October are warm and dry.
Amboseli National Park Tours
Here are some popular itineraries that include a visit to Amboseli National Park. Alternatively, if you would like to include a visit to Amboseli National Park on a bespoke touring itinerary to Kenya, take a look at our tailor-made holiday planning section.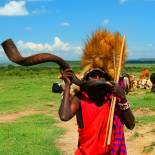 Show All Tours