Our Trip Types and Ranges
Find the trip that's right for you
Guided group tours, Tailor-made adventures or family fun - experience it all with On The Go Tours
Here at On The Go Tours, we like to offer our customers a variety of trip types and travel themes, allowing them to find the perfect adventure. Guided group tours remain our specialty, helping passengers to discover exotic locations around the world in the safety of a small, dynamic group of like-minded travellers. Our tours are always accompanied by knowledgeable, passionate, English-speaking local tour guides and we include lots of authentic experiences along the way. We have an exciting variety of group tours to choose from, including safari holidays, cruises, Christmas and New Year getaways, and special festival tours. Our holidays visit more than 45 countries around the world, from Egypt to Peru and India to Kenya.

But that's not all! We also offer a private Tailor-made service for those who prefer not to travel in a group. We have a range of suggested itineraries in many of our destinations, which you can book off the shelf or personalize with the things you want to do and see. Or, you can tell us what you're after and our team of travel experts will build a bespoke itinerary from scratch, just for you.

Our range of tours also includes short mini-breaks in cities and sites around the world, and adventures for the entire family. If you have a big group of friends or family, you can even book one of our group tours privately, taking the whole clan on the adventure of a lifetime.
Our Trip Types
Take a look below at some more information about our different trip types, and start planning your next big adventure, mini-break or day excursion.
Our Trip Themes
We offer a range of tours in different themes, helping you to find the perfect trip. Our wildlife tours help you to channel your inner Attenborough, our festival tours uncover ancient traditions and cultures, whilst our Beach and Culture tours give you a few days of sun, sea and sand alongside your adventure. Check out our different trip themes below.
Our Six Holiday Ranges
We cater for different travellers of all ages, backgrounds, nationalities and more. Every passengers has their own idea of what a perfect holiday looks like, and with our four holiday ranges, customers can choose the holiday that best suits them.

Signature tours are what we are known for - small group tours, great accommodation, passionate local guides and truly authentic experiences. Our Essentials tours keep things simple to give you amazing experiences at a great price and on our Overlanding tours in Africa, it's about the journey, not just the destination! Handpicked tours, we work with local partners to explore all the main sights of your destination. Our Active tours so you walking and trekking to adventure and finally, our Tailor-made range gives you the chance to develop your own private holiday with the help of our expert team.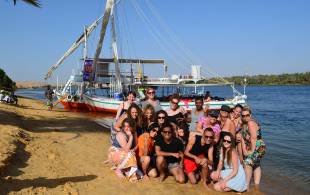 Essentials: Value and Adventure
Why Us?
We are passionate about helping open up the wonders of the world to you, bringing you close to local culture and taking you off the beaten track to uncover hidden gems. Most of all we're passionate about making your holiday truly memorable. And here's how we do it.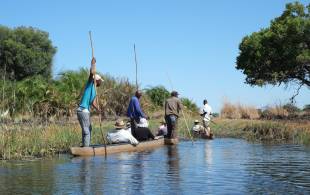 Authenticity
Whether it's visiting local villages and staying at the Maharajah's palace in India, sailing through Botswana's Okavango Delta in mokoro canoes or sleeping under the stars in Morocco's Sahara Desert, our tours are packed full of authentic experiences to help you get the most out of every destination you visit with us.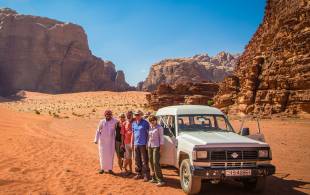 Unbeatable value
With lots of inclusions and an excellent range of 3-5* accommodation, our tours represent unbeatable value. Add in airport transfers, passionate tour guides and all local transportation and you get the best of adventure travel with added comforts. Plus on our Signature tours, we guarantee you a delicious breakfast included every single day.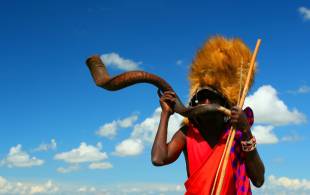 Giving back
We care about the countries we visit and give back to their communities with donations to local schools and charities, employing local guides, dining in local eateries and staying in locally-owned hotels. With us, around 70% of your holiday money stays within the destination you visit. We're proud to have a positive impact on these communities.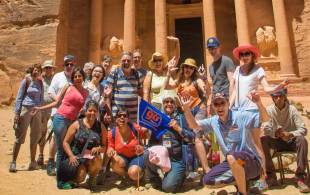 Tours for all ages
It doesn't matter how young or old you are, our tours welcome passengers in their 20s, all the way up to those in their 80s and beyond - age is just a number after all! We offer dedicated family tours for those with younger children and teenagers. Whichever tour you choose, you're sure to meet people from a variety of backgrounds, making for a dynamic adventure.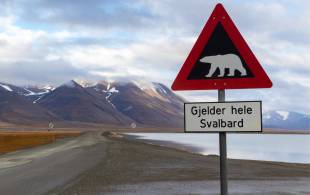 Expertise & Choice
Our team has travelled extensively to all of our destinations and we know them inside and out. We're here to give you all the advice you need before you head off on your travels. We also offer tours with a variety of themes, so whether you're after a hands-on Overland Adventure or a relaxing cruise in the sun, we're sure to have a trip for you.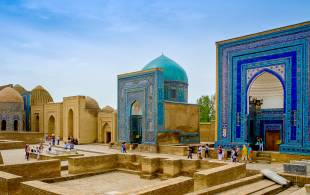 100% Guaranteed
Book our holidays with absolute confidence - our group tour departures are 100% guaranteed when minimum passenger numbers are met, and we are also fully financially bonded. We're proud to say that we won a fantastic five awards at the British Travel Awards in 2019, a testament to the quality of our holidays.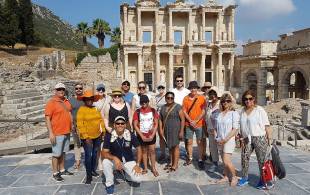 Great group size
With an average of 18 and maximum of 24 passengers, our Signature group size works nicely. You'll meet like-minded travellers to share your experiences with and may well end up with new lifelong friends. Our Essentials tours and festival tours have slightly larger group sizes, making for a fun and sociable adventure!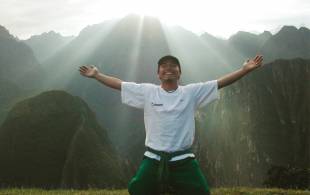 Single rooms at a modest price
On all of our tours we offer the option to book a single room. Single rooms offer added comfort and privacy and are available on all of our holidays, aside from Overlanding in Africa, at an affordable price. If travelling solo you will be required to book a single room, others can also opt for a single room if they choose.