Stargazing & Northern Lights Tours
Northern Lights and meteor showers
Don't forget to look up!
Nothing quite compares to witnessing the colourful swathes of the Northern Lights as they bathe the night sky. Scientifically known as the Aurora Borealis, after the Roman goddess of dawn, this incredible light show graces the skies of the north and south poles during the depths of winter. Electrically-charged solar particles collide miles above the planet to create dancing sheets of colour from neon green to vivid purple in an ethereal display of multi-coloured lights.

Escape the bright lights of the city and venture into the darkness of some of northern Europe's most spectacular landscapes for a glimpse of this incredible natural event on tour with us.

Our range of stargazing tours also include dedicated trips to Jordan and Morocco to watch the Perseids and Geminids meteor showers.
Upcoming Stargazing & Northern Lights departures
Trip Name
Starts
Departing
Price
Map
Polar Nights in Northern Norway - 5 days
Tromsø
18 Jan 2024
R30,746

R40,995

save 25%



Geysers, Glaciers, & Golden Circle - 3 days
Reykjavik, Iceland
01 Jan 2024
R24,263

R28,545

save 15%



Northern Lights & Hidden Gems - 8 days
Reykjavik, Iceland
01 Jan 2024
R72,416

R85,195

save 15%



Iceland North & South - 6 days
Reykjavik, Iceland
01 Jan 2024
R49,942

R58,755

save 15%



Land of the Northern Lights Comfort - 5 Days
Reykjavik
02 Jan 2024
R31,352

R36,885

save 15%


Top Northern Lights experiences
Here's what you can expect of our Northern Lights tours in Iceland.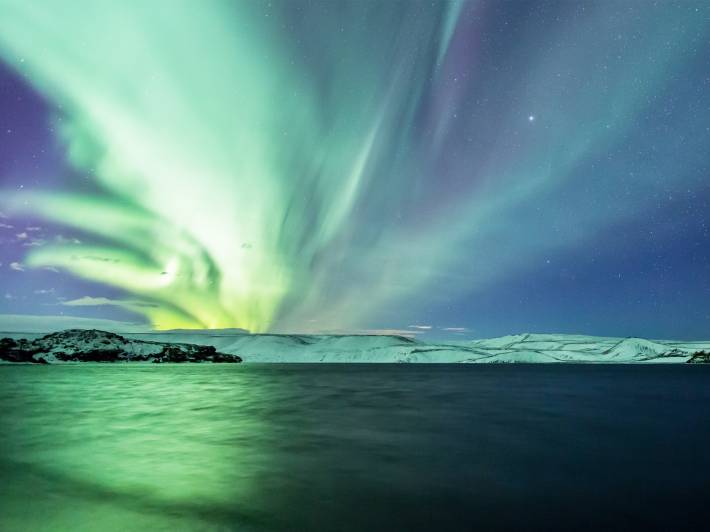 Iceland
You're spoilt for choice when it comes to Northern Lights tours in Iceland. In recent years this incredibly picturesque island nation has become the most popular place in the Northern Hemisphere to go in search of the Aurora Borealis. On tour in Iceland with us you'll spend two nights in the small town of Hella, learning all about the phenomenon and waiting for the light show to start. And if that wasn't enough, on all our Iceland tours you can add a Northern Lights by Boat excursion for a totally different perspective.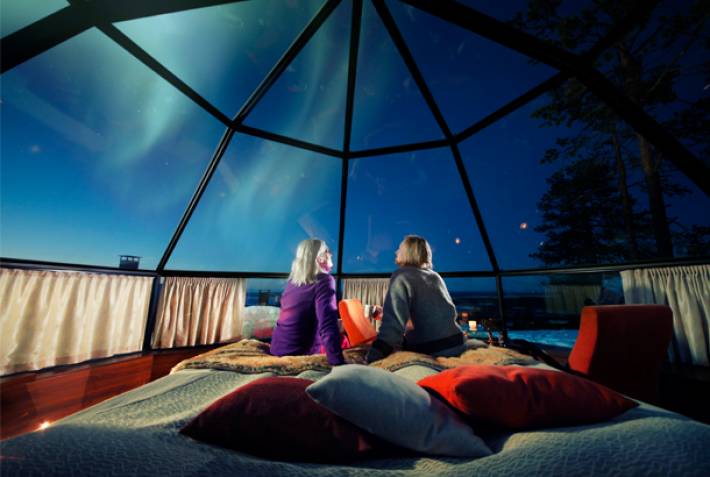 Finland
With our range of tours in Finland you can experience the magic of the Northern Lights from inside a delightful glass igloo on our Aurora & Glass Igloo Explorer tour. If you're feeling more adventurous, head out into the wilderness on a husky sleigh ride for a thrilling journey across pristine snowy landscapes with our Lapland & Husky Highlights tour. Or explore the magic of Lapland and see the Northern Lights during the festive season, with our Christmas in Finland trip.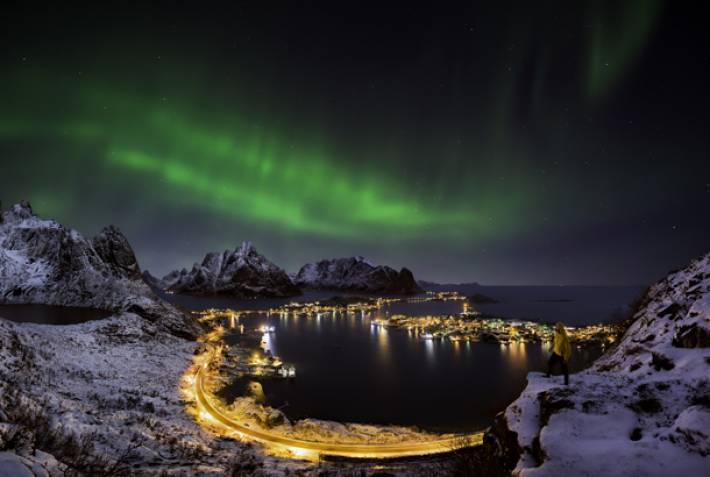 Norway
Travel into Norway's Arctic Circle for the chance to go Northern Lights hunting in spectacular Sommaroy island and Tromso. Combine this with reindeer safaris and cosy Arctic campfires and you have a true winter getaway. You can experience all of this and much more besides on our 5-day Polar Nights in Northern Norway group tour. This part of the world is one of the most reliable places for Northern Lights displays so your odds of seeing this natural phenomenon are great.
Other stargazing destinations
Whether it's meteor showers in Jordan and Morocco or solar eclipses in Antarctica, we have plenty of once in a lifetime experiences for the budding astronomer to enjoy.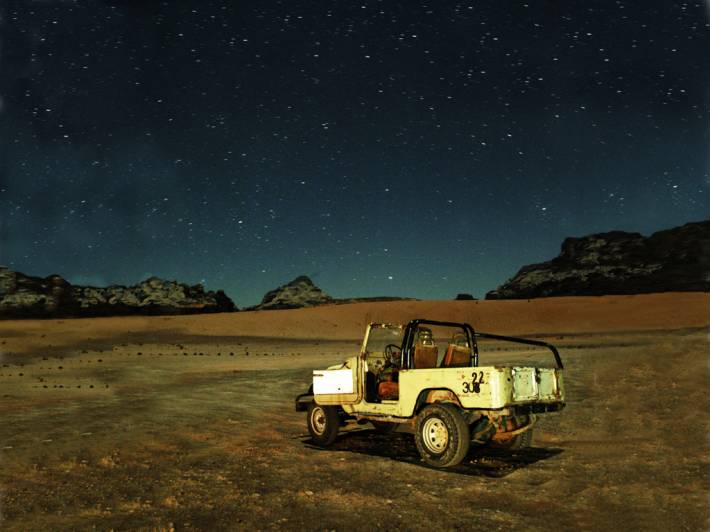 Jordan
Every year for the last 2,000 years, the Perseids meteor shower has lit up the August night sky in Jordan. And what better way to witness this magical spectacle than from the comfort of a campsite in the heart of the Wadi Rum desert, miles from the bright city lights? The meteor shower is the highlight of a trip which also takes in the famous Rose City of Petra, the Dead Sea and more.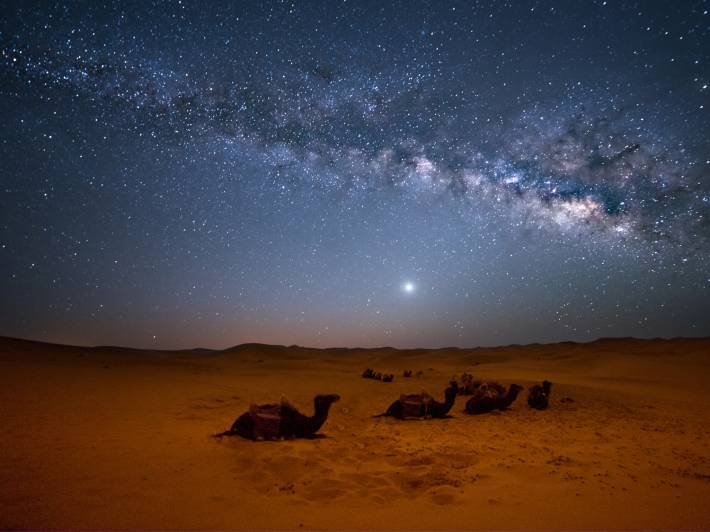 Morocco
The clear night skies above Morocco's Sahara Desert are a spectacle at any time of the year. In December however, things get even more magical with the arrival of the Geminids meteor shower. Whether you join our dedicated Signature or Essentials tour, you'll get to witness the meteor shower as part of a guided tour of the country, visiting highlights including Marrakech, Ait Benhaddou, Fes and Casablanca.
Recommended Stargazing & Northern Lights tours
Take a look at some of our most popular stargazing tours, which include Northern Lights adventures, meteor tours and our dedicated solar eclipse trips.
Need more information or ready to book your trip? Get in touch with our expert team to start planning the holiday of a lifetime!
Further reading on the night sky
If all this talk of celestial light displays has you reaching for your passport and telescope, have a browse through these articles for more inspiration and handy planning info:
Spotting the Northern Lights - our very own guide on when best to see them and how to photograph them
Earth Sky - updates on the cosmos including meteor showers
Space - latest news on what's happening in the sky above us