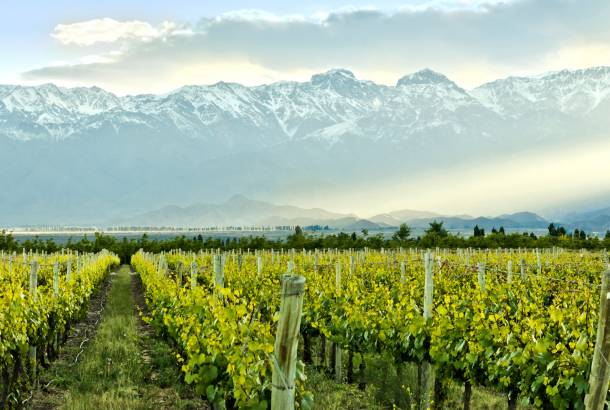 What vaccinations do I need for Argentina?
You should seek medical advice from your local health practitioner before travelling to Argentina and ensure that you receive all of the appropriate vaccinations. As a guide tetanus, diphtheria, typhoid and hepatitis A are strongly recommended. A yellow fever vaccination is also recommended and you may be requested to present a yellow fever certificate when entering the country.
Do I need anti-malaria tablets for Argentina?
Certain areas of Argentina have a low risk of Malaria including the northern Salta province (along Bolivian border). It is very important to check with your doctor before you go about whether malarial medication is required for the areas you are visiting. Extra care should also be taken to avoid mosquito bites as cases the Zika virus have been reported. Sleeping under a mosquito net at night is advised as is using a strong repellent containing at least 50% DEET. For more information on the malaria risk in Argentina visit the
NHS Fit to Travel
page or the
CDC Traveler's Health
page.
Is it safe to drink tap water in Argentina?
In larger towns and cities the locals tend to drink the tap water. But it has a high mineral content which can cause upset stomachs in travelers who aren't used to it. It is therefore safer to stick with bottled water. When travelling outside the larger settlements then you should avoid drinking the tap water at all. You'll be able to buy bottled water easily in shops, hotels, cafes and restaurants.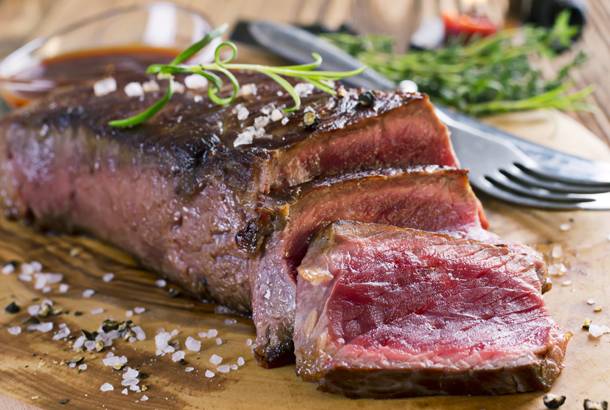 What's the food like in Argentina?
Argentina is a mecca for meat lovers and Argentine beef is simply divine. The basic diet centers around meat and potatoes, either french fries, mashed potato or a local specialty called 'papes sufle' which are tasty deep fried potatoes that expand like balloons. A traditional Argentine grill (parrilla) can consist of slabs of juicy prime steak or more unusual local specialities such as morcilla (blood sausage) and chinchulines (intestines).
Pasta and pizza is also very popular in Argentina due to the large Italian population and in larger cities most types of food are readily available. Unfortunately if you're a vegetarian there is a distinct lack of variety in this meat-loving country, especially in smaller towns and remote areas. Nevertheless our tour leaders and guides will do their best to help you to find the tastiest vegetarian options or recommend suitable places to eat.
Argentina is famous for its wine, particularly its Malbec from Mendoza and Pinot Noir from Patagonia. Or if you're a white wine lover, try their tasty Torrontes. The local wine is extremely cheap and can cost from just $1 a bottle. Argentina also has some of the world's best coffee which is the perfect way to start the day.
Safe eating while travelling in Argentina
Argentineans are well used to preparing meat thanks to their flesh-filled cuisine so, generally speaking, meat will be safe to eat and cooked properly. Salads and fruit are fine to eat, even if they have been washed, but only in big cities. In more remote places, avoid anything that could have been washed as the water here isn't drinkable. As always, if food doesn't look or smell right, or might have been left out in the sun for too long then stay away from it.
Is it standard to tip in Argentina?
Generally speaking, there is no established tipping culture in Argentina. Exceptions include restaurant staff - if a service charge is not included in your bill then a small gratuity will be much appreciated if the service has been good. Other service providers such as hotel porters and hair dressers may expect a small tip, but this is not compulsory and should be given at your own discretion.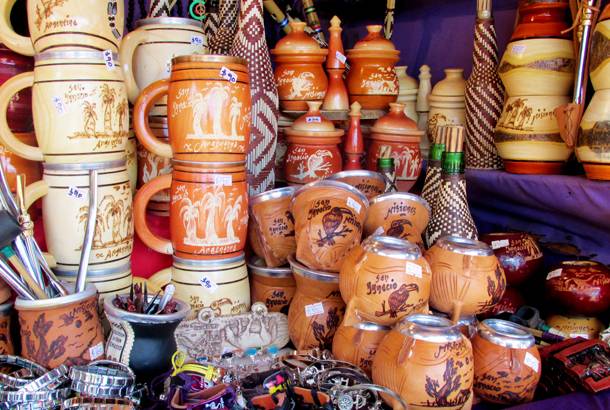 What is good to shop for in Argentina?
Argentina is famous for its leather goods so it's a great place to purchase leather coats, wallets, bags or shoes. Other popular souvenirs include silver handicrafts, onyx gem stones, ponchos and cashmere clothes. For a truly unique and original keepsake, try and find a mate gourd and straw. Mate is a caffeinated drink made from tea leaves that is consumed frequently throughout the day by the vast majority of Argentines.
Is bargaining acceptable in Argentina?
Generally you can't really barter in Argentina unless you're shopping in markets or street stalls, however, it's possible to negotiate lower prices on leather goods in Buenos Aires because there's lots of competition. Excursions and hotel rooms can occasionally be knocked down a bit if you are booking last minute and they need to fill any empty spaces or if it is low season and they are not getting much business.
Is it safe for a single woman to travel in Argentina?
Usually, women travelling alone in big cities such as Buenos Aires tend not to have many problems. The occasional catcall or stare is about as much as you will get in these more progressive areas as they are used to seeing tourists and have much more modern attitudes towards women. Women might attract more attention in rural villages that aren't used to seeing foreigners. Women should take care when on their own late at night and always take a taxi rather than walk around when it is dark. Machismo attitudes are still very much alive here and once the alcohol starts flowing catcalls can turn in to grabbing.
What is the duty free allowance for Argentina?
The following goods may be brought into Argentina by travelers over 16 years of age without incurring customs duty:
USD $300 in personal or new goods if arriving by air, plus an additional USD $300 of goods purchased in duty-free shops upon arrival
USD $150 in personal or new goods if arriving by land or waterway, plus an additional USD $150 of goods purchased in duty-free shops upon arrival
Travelers under 16 may import half these amounts.
You should declare upon arrival items that might not be considered part of normal luggage (such as expensive camera equipment or musical instruments) and show the declaration on departure. A license is required for firearms and ammunition for hunting purposes. You must declare gold.
The following are banned from being imported into Argentina: Firearms (unless under license from the National Arms Registry), explosives, flammables, narcotics, and goods considered a risk to health or safety.
What is the currency in Argentina?
The currency of Argentina is the Peso. US Dollars are also accepted in some hotels and for many tourist related services. Check OANDA for the latest exchange rates.
Although most major currencies can be exchanged in Argentina, the US Dollar gets the best exchange rate and is the easiest to change locally. Exchange facilities are available at airports, banks and bureaux de changes (cambios) in all larger towns and cities. It's advisable to request bank notes in smaller denominations, as it can sometimes be hard to get change from large notes and smaller notes are handy for smaller purchases and gratuities.
Most major credit and debit cards are accepted in Argentina and ATMs can be found in larger towns and cities, although be aware that the maximum amount that can be withdrawn is often low. Do not rely on credit or debit cards as your only source of money. In some small towns, you may find you'll need to use cash so combination of cash and cards is best.
Traveler's Checks are not recommended as they're often difficult to exchange and incur high fees.
What do things cost in Argentina?
One of the best things about Argentina is that it really caters for all budgets. Hotel rooms can cost from around USD $300 per night for a top range 5 star hotel to just USD $40 for a budget 3 star accommodation. Hostels are also widely available and normally have beds for around USD $15 per night. All-you-can-eat restaurants that serve parillas (grilled and barbecued meat) come in at roughly USD $10-20, whereas a three course meal at a fancier restaurant will set you back about USD $40. Public transport is pretty cheap here with an hour long journey costing USD $6 and taxis are reasonable and shouldn't be more than USD $5 per 10 minutes.
What sort of plugs do I need for Argentina and what is the voltage?
The standard voltage in Argentina is 220V. Primary sockets require a type I or Type C plug. We recommend that you pack a universal travel adaptor. You will need a voltage converter and plug adaptor in order to use U.S. appliances.
Is WiFi widely available in Argentina?
Yes. In big cities WiFi will be freely available in most restaurants, cafes, bars and hotels. Getting connected in more rural or isolated parts of the country could be a bit more challenging but generally travelers will always be able to find a connection somewhere, even if it means going to an internet cafe.
What time zone is Argentina on?
Argentina is 3 hours behind GMT and does not observe Daylight Saving.