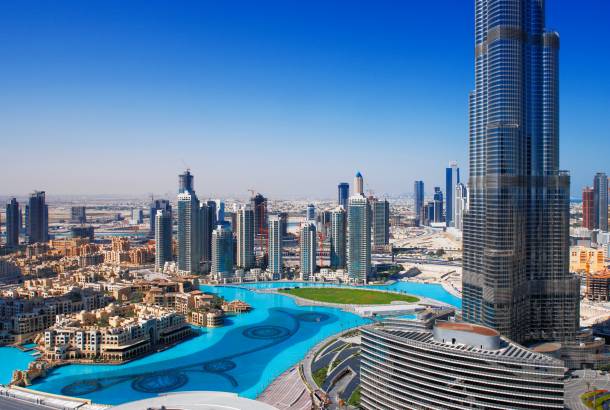 Thinking of a Dubai stopover and want to know a little more on what to expect? Wondering about whether you'll need to leave a tip when dining out or how to search for a bargain? We've got the answer with our top travel tips covering everything from health to food.
What vaccinations do I need for Dubai?
There are few health risks associated with travelling to Dubai though it is recommended that you check you're up-to-date with the jabs and boosters required for life in your home country as well as Hepatitis A. For more health information on Dubai and the UAE in general visit the NHS Fit for Travel page or the CDC's Traveler Health page.
Is it safe to drink tap water in Dubai?
Tap water in Dubai is completely safe to drink, so travelers need not worry about constantly purchasing bottled water.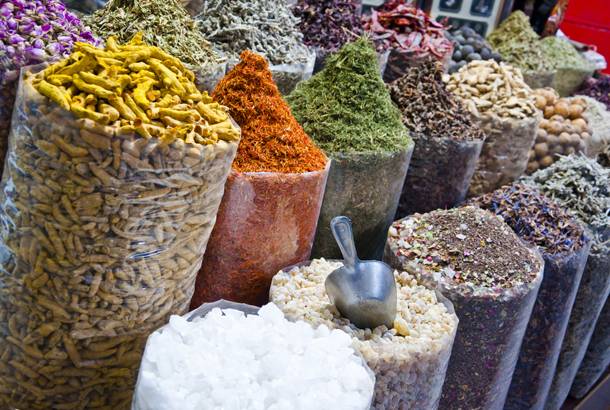 What's the food like in Dubai?
As a region that caters to vast numbers of travelers, Dubai offers visitors every kind of cuisine with the exception of anything that includes pork as it is a city in a Muslim country. Chicken, lamb, beef and even camel are the predominant meats used in traditional dishes in Dubai and are usually quite heavily spiced.
Shawarma is readily available and, although it is considered fast-food, is delicious, consisting of slices of meat, carved from a rotating skewer with salad, chilli sauce and mint yogurt. Street food is also very popular and is relatively cheap, which is a blessing in a city known for its extravagance.
Combining influences from India, Pakistan and the Middle East means that there are a lot of different curries served with generous portions of rice, which can be found across the city. Sweet treats such as mint tea and baklava are a great way to round off a meal.
Safe eating while travelling in Dubai
Travelers are unlikely to have any problems with food in Dubai, however, the local cuisine contains a lot of spice so you might want to check how spicy something is with your waiter before ordering it.
Is it standard to tip in Dubai?
Most restaurants in Dubai will note at the bottom of a bill that taxes and service have been included but most diners will leave an additional 10-15% on top of this. Taxi drivers will usually expect passengers to round up their fare to the nearest note at the end of a journey. Delivery drivers, bag packers at supermarkets and other people in the service industry should get any spare change you might have, equating to USD $1-2 or so.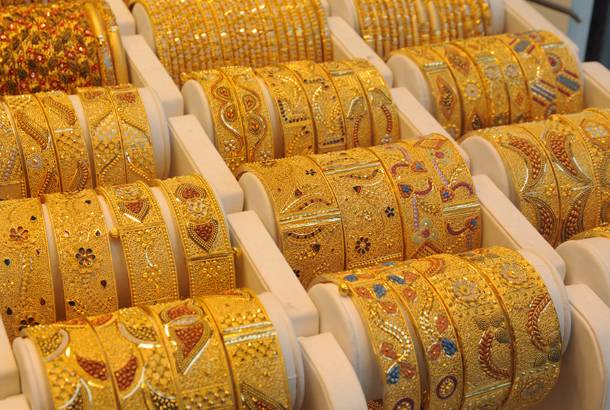 What is the shopping like in Dubai?
Dubai is one of the shopping capitals of the world with its multitude of gleaming supermalls selling designer labels by the dozen, fast cars, gold bars and any other luxury item you could imagine. Yet, for the average shopper, of whose league these purchases are well and truly out, there is still a plethora of products than can and should be bought during your trip.
Although we might not all be able to buy a gold bullion straight from a vending machine, jewelery made from gold is cheaper and purer in Dubai than in many other countries around the world so if you are partial to a bit of golden adornment, here is the place to buy it. Dates are also a great souvenir to take home as they will survive the flight and still taste great upon landing - Middle Eastern dates are also known for their taste.
Is bargaining acceptable in Dubai?
Many stores in Dubai will sell things at a fixed price but that doesn't mean that there aren't plenty of opportunities to haggle in this desert playground. Places like the Gold Souk and anywhere that sells traditional items from the Middle East are great places to try your hand at bargaining and you will often be able to leave knowing you've got a great deal. Remember not to be aggressive with your haggling so that both you and the seller can walk away feeling satisfied.
Is it safe for a single woman to travel in Dubai?
As one of the most popular holiday destinations in the world, Dubai is well used to seeing foreign women walking through its streets. Because of this, women don't usually encounter much trouble other than a bit of staring from men, but no more than you might get back home. As an Islamic country, women are expected to cover up when they aren't in the hotel resorts or at the beach so be sure to dress respectfully when you are wandering through the city, which means keeping your shoulders covered and wearing skirts or trousers that cover your legs up until your knees.
What is the duty free allowance for Dubai?
Travelers are permitted to bring the following into the UAE:
400 cigarettes, 50 cigars and 500g of tobacco
4 liters of wine or spirits or 24 cans of beer
Goods to the value of USD $800
What is the currency in Dubai?
The official currency in Dubai is the UAE Dirham (AED). Check OANDA for the latest exchange rates.
Money can be changed throughout the entire region at banks, airports and most hotels. Most malls will also have a currency exchange office, which will usually offer better rates than hotels and airports so it is best to do as many of your exchanges as possible here. Travelers can carry a maximum of AED 100,000 into the country without declaring it. It is useful to have case for things like taxis but generally most places will accept all major credit cards.
Traveler's cheques are not recommended as they can be hard to exchange and usually incur heavy fees.
What do things cost in Dubai?
Dubai is not known for being cheap. One of the biggest expenses that most travelers will have, aside from accommodation, is activities. Heading to the top of the Burj Khalia, sliding down an indoor ski slope or getting wet at one of the water parks can cost anything from USD $25-100 so prepare for this in your budget. Street food is an inexpensive way to dine and can cost less than USD $10 in some cases. Dining in mid-range restaurants can cost between USD $30-50 for a three course meal and upwards of USD $100 at a high-end eatery. Due to religious restrictions, alcohol is always expensive with a beer costing around USD $6. Taxis can be expensive as the city is large and distances can be quite far.
What sort of plugs do I need for Dubai and what is the voltage?
The voltage in Dubai is 240v and the same plugs are used in the UK - two flat horizontal prongs with a flat vertical prong above.
Is WiFi widely available in Dubai?
Yes. WiFi can be found almost everywhere in the entire city and is usually fast and reliable.
What time zone is Dubai on?
Dubai is 4 hours ahead of GMT and does not observe Daylight Savings.