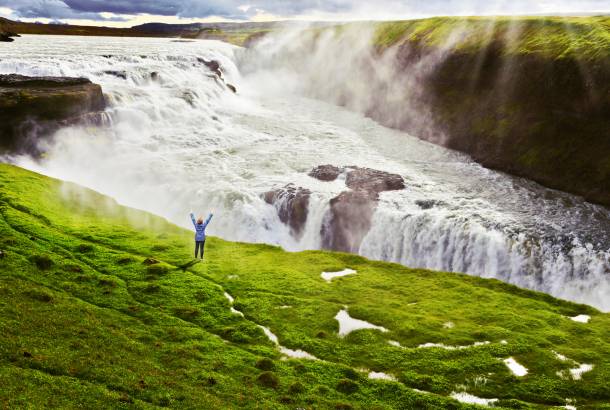 Comfort Upgrade
For a small supplement we are now offering the chance to upgrade to a higher level of comfort for all departures on the Land of the Northern Lights. Start your holiday off in the centrally located Centrehotel Plaza in Reykjavik and when staying in Hella's countryside relax in the hot tubs and sauna at the Hotel Stracta! All touring remains the same and you will spend the your days with the group and guide however once in the countryside you will need to go to the Árhús Cottages in Hella where the guide gives the Northern Lights lectures and presentations - it is only a 10 minute walk from the Hotel Stracta. Prices can be found on the Comfort Upgrade tab of the Land of the Northern Lights tour page.
Please note the Comfort Accommodation Upgrade is not available on the New Year's departure of Land of the Northern Lights.
The hotels listed below are ones which we frequently use on this tour. Hotels maybe substituted to ones of a similar standard.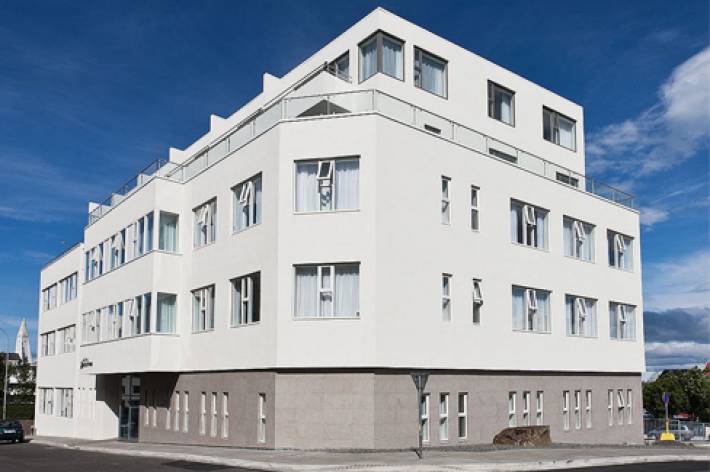 Klettur Hotel - Reykjavik
Just a short walk to the main shopping street of Laugavegur, Hotel Klettur is a modern hotel believed to be home to many elves! Guest rooms are clean and brightly furnished with comfortable beds and excellent ensuites. A typical Icelandic breakfast is served in the Breakfast Room and there is also a bar serving Iceland's best beers! Head outside to the local pizzeria for dinner and look out for the elves that live under the rocks in the corridor!
Comfort Level 3 Star
Facilities:
Bar, Wi-Fi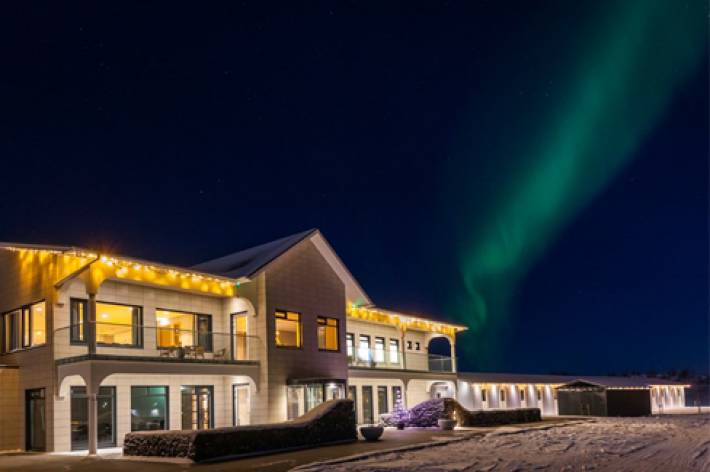 Hotel Stracta - Hella
In the sleepy village of Hella, Stracta Hotel offers fantastic modern accommodation in a great location. Guest rooms are designed in a Nordic style with bright interiors and comfortable beds. Guests can enjoy meals at the Restaurant Gardur on the second floor - affording stunning views of the beautiful countryside around. Why not grab a tasty beverage and sit out in the hot tubs in the evening - waiting for the Northern Lights to appear? Perfectly located in the center of Hella near the Ranga River.
Comfort Level 3 Star
Facilities:
Restaurant, Bar, Hot Tubs, Wi-Fi