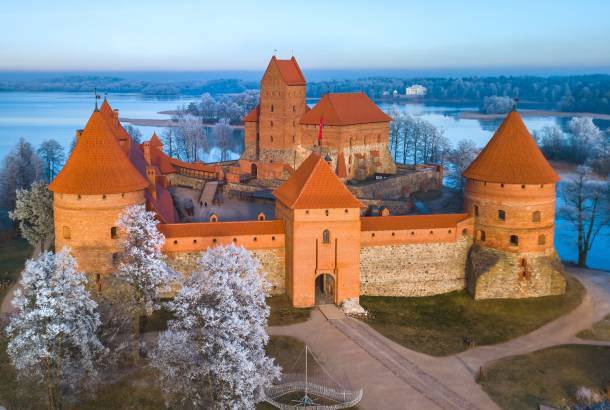 Lithuania at a Glance: Best Time to Visit
Recommended time to visit: Lithuania is characterized by four distinct seasons. The end of spring and into summer (May - August) offer the most pleasant temperatures for hitting the beach and for sightseeing, but the early snows of winter in November and through the colder months can be a beautiful time to explore.

Less popular time to visit: Lithuania is a year-round destination, but if you'd prefer to visit when the mercury is above a couple of degrees then you'll want to avoid the freezing months of December - February.

Best time for beaches: Lithuania's summer is relatively short, lasting from June - August. So if you'd like to head to the coast for some beachside relaxation then this is the time to go.

Best time for sightseeing: Summer temperatures rarely get swelteringly hot, so sightseeing in Lithuania's medieval cities can be enjoyed all the way through from April - October, with temperatures generally pleasant without being uncomfortably hot or cold.

Anything to be aware of? For a small country, Lithuania has a very unpredictable climate. Whenever you are travelling, it is wise to pack a warm jumper, waterproofs and some insect repellent, just in case!
Want to know more about Lithuania? Check out our latest blog posts
What's spring like in Lithuania?
Although spring officially begins in March, you'll still find patches of snow on the streets and fields. Its only from April that springtime colors begin to transform the landscape, with the countryside becoming lush and green and city-dwellers taking to street-side cafes. Late spring can be a great time to visit Lithuania, particularly in May, when you can stroll over old town cobbles without the crowds. For those keen to do some bird watching, March to April is also one of the best times to visit.
What's summer like in Lithuania?
Summers in Lithuania are relatively short, lasting roughly from June to August. However, this is the best time to visit as this season sees the warmest temperatures. This is also the time to head to Lithuania's coast, either to spend some time on the beaches near the port town of Klapedia or to get out in nature and explore the Curonian Spit or Samogitia National Parks.
What's autumn like in Lithuania?
Lasting from September to mid-November, autumn sees temperatures rapidly start to cool. However, this is also an incredibly scenic time to visit as the leaves of deciduous trees turn beautiful shades of golden brown. Similarly to May, September is a great time for exploring Lithuania's cities outside of the busier summer months. And September to October is also ideal for bird watching.
What's winter like in Lithuania?
Lithuania can experience its first snowfall as early as mid-November, however, it's in December that the winter season truly kicks in. Expect abundant snowfall and temperatures to plummet, with the average daytime temperature remaining below zero until March. However, winter can also be a magical time to visit Lithuania, with the snow adding to the charm of medieval city centers. Rivers, lakes and parts of the Baltic Sea also freeze over. Just be sure to pack plenty of warm clothing and a hat.
Climate | Vilnius
| | Jan | Feb | Mar | Apr | May | Jun | Jul | Aug | Sep | Oct | Nov | Dec |
| --- | --- | --- | --- | --- | --- | --- | --- | --- | --- | --- | --- | --- |
| Temp Min °C | -7 | -8 | -3 | 2 | 7 | 11 | 12 | 12 | 8 | 4 | 0 | -5 |
| Temp Max °C | -3 | 0 | 5 | 10 | 18 | 20 | 21 | 21 | 16 | 10 | 3 | -1 |
| Rainfall (mm) | 60 | 30 | 40 | 40 | 50 | 70 | 80 | 70 | 70 | 50 | 50 | 60 |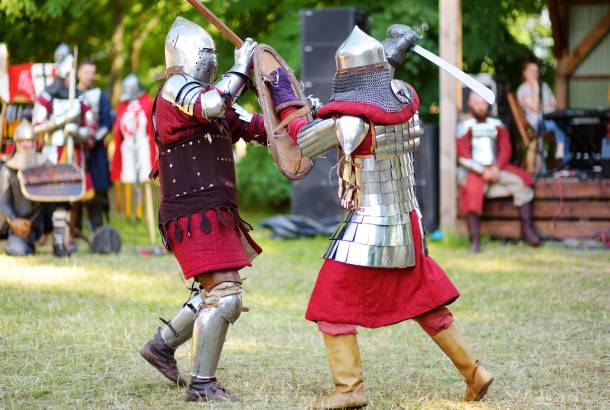 Recommended tours
Handpicked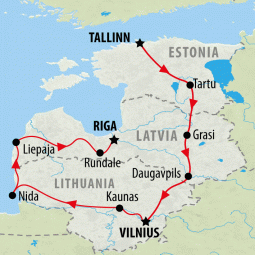 14 days FROM $2,565
Handpicked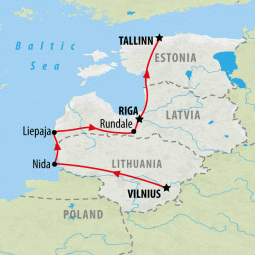 10 days FROM $1,625
Handpicked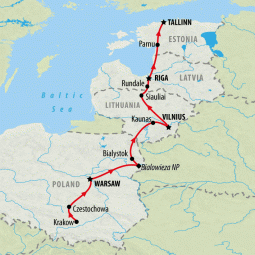 13 days FROM $2,485