Which Baltic City Should You Visit?
By Ben Bromley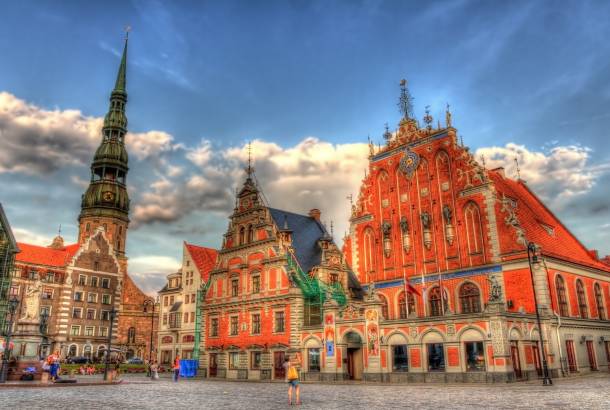 Which is the most accessible?
As modern European cities, accessibility shouldn't be an issue for travelling to any of the Baltic capitals. Each has its own international airport with regular flights from other European cities and countries further afield. Tallinn and Riga are both on the coast, with regular ferry connections from Stockholm, Helsinki and elsewhere. If exploring Tallinn, you can actually reach Helsinki in 2 hours by ferry, making it possible to visit the Finnish capital on a day trip. And all three Baltic capitals are well-connected by coach and train, which can be very useful if travelling between the three. Coaches in particular are a great way to travel, with free Wi-Fi connection, in-seat screen entertainment and more. Lux Express are a great option to consider.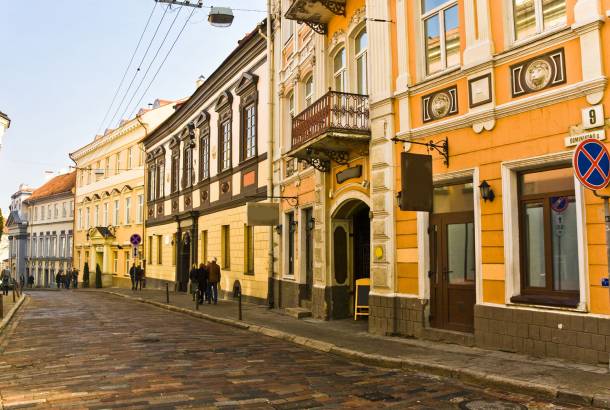 Which is the cheapest?
Compared to popular European city break destinations such as London and Paris, all three of the Baltic capitals are cheap, regularly featuring in lists of the cheapest cities in Europe. But there is some variation between the three. Generally speaking, Tallinn is the most expensive, particularly if you stay in and around the Old Town. Accommodation is around a fifth more expensive than in Riga or Vilnius and restaurant prices are also higher.

On the other hand, Vilnius is the cheapest of the three, and there is less variation than Tallinn in regard to whether you stay in the city center or not. This means you can stay in a better location without paying over the odds. Riga sits somewhere in the middle, cheaper than Tallinn but pricier than Vilnius.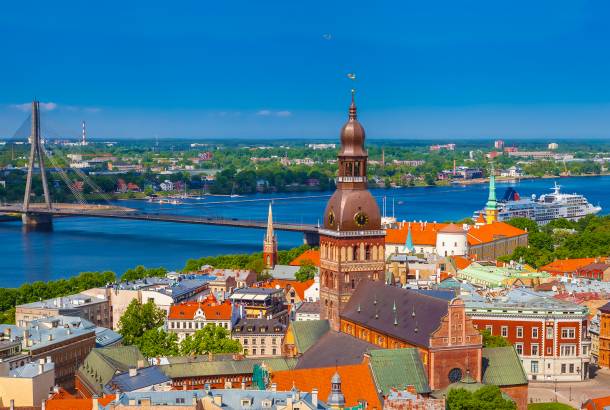 Which has the best Old Town?
Tallinn, Vilnius and Riga each have a medieval Old Town, which are the most popular areas of the respective cities for foreign visitors. Vilnius has the largest Old Town, a sprawling warren of streets punctuated with pretty architecture and museums. It will generally feel less crowded than the other two cities. Tallinn has a much smaller, more tourist-centered Old Town. You will be able to see all of the main sights in a few hours, such as the Alexander Nevsky Cathedral, but then you'll want to head to other areas of the city to explore. Riga's Old Town is by the banks of the Daugava River and is home to some of the city's main attractions, including the grand cathedral. You'll explore the city on a walking tour with our Latvia tours.
And the best museums?
All three cities offer great museums for visitors interested in art and history. Let's start with Tallinn. A 15-minute drive from the city center is the Estonian Open Air Museum, dedicated to Estonia's rural way of life. The Kumu Art Museum presents the best of Estonia's historic and contemporary art. And the Estonian History Museum is partly housed in the Great Guild Hall, one of Tallinn's most important medieval buildings.

Riga is also home to a number of great museums. The Latvian National Museum of Art has recently undergone significant renovation, and the Riga Motor Museum houses a fascinating collection of antique vehicles. For history buffs, perhaps the most interesting museum is the Museum of the Occupation of Latvia. This charts the story of Latvia's occupation from 1940 until the country gained independence in 1991, first by Nazi Germany and then, the Soviet Union.

Finally in Vilnius, the Museum of Occupations and Freedom Fights is housed in the former headquarters of the KGB (Russian Secret Police). The National Museum of Lithuania offers a diverse look at the nation's history and is located just a short walk from Gediminas Tower, one of the city's main attractions. And the Palace of the Grand Dukes of Lithuania once housed Lithuanian royalty and is well worth a visit.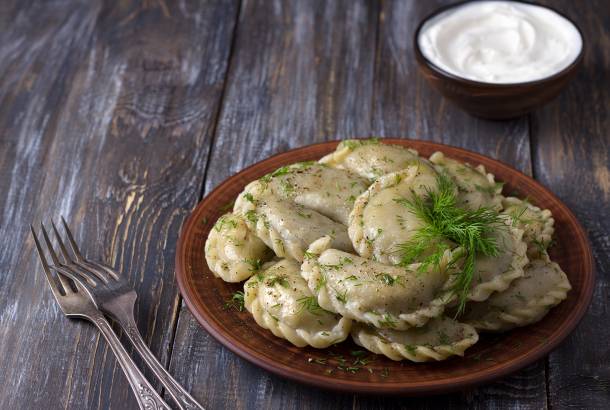 Which offers the best food and drink?
Baltic cuisine is not one of the better-known cuisines and traditional food is relatively similar in the three countries. There is some variation, in Tallinn the cuisine has more of a Scandinavian influence, with seafood playing an important role. Latvian food is more inspired by the east than the north, and there are numerous Georgian, Armenian and Uzbek restaurants to try. In Lithuania, food has a heavy Polish influence, unsurprising given the countries share a border.

Generally, Tallinn is regarded as having the trendiest food scene, with more upmarket restaurants than its southern neighbors. But in all three cities there are plenty of quality restaurants serving both local and international cuisine.

When it comes to drinking, beer is cheaper than in many European countries. Lithuania is probably the biggest beer-drinking country of the three, with more than 80 breweries found across the country. Saku is the biggest brewer in Estonia, which also has a burgeoning craft beer scene. Whilst in Latvia some of the bigger breweries are Aldaris and Bauskas Alus. Vodka is also a common drink across the Baltics.
What if I want to go to the beach?
If it's a summer beach break you're after then we, unfortunately, need to discount Vilnius immediately – the Lithuanian capital is around 320km from the coast. Riga is by the coast, but the nearest beach is in the town of Jurmala, which can be reached by train in about 30 minutes. Tallinn is the clear winner in this category. The Estonian capital has five official beaches to choose from. Pirita Beach is the longest and most popular, with sweeping views of the Old Town, great transport links and lifeguard services in summer. Pikakari and Harku Lake beaches are also great options.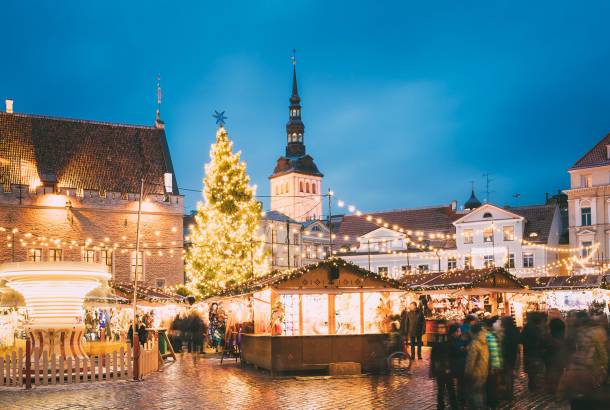 Is the weather the same in each city?
Around 600km separates Tallinn in the north from Vilnius in the south, with Riga sitting roughly in the middle. There are subtle differences in weather, but nothing that should affect your decision as to which city to visit. July is the warmest month in all three cities, with an average temperature of 18°C in Tallinn, 17°C in Riga and 16.5°C in Vilnius. The coldest month of the year is February in Tallinn (-5°C) and Riga (-4.5°C), whilst January is chilly in Vilnius, with an average temperature of -5°C.

In terms of rainfall, July and November see the most rain in Tallinn (54mm). However, the city sees less rain than its two neighbors. August and September are the wettest months in Riga (90mm) while the most rainfall in Vilnius is generally recorded in July (80mm).

If you're looking to visit the Baltics in winter, perhaps to coincide with Christmas markets, and are hoping to catch some snow, then you're in luck. All three of the Baltic capitals rank among the top 10 snowiest cities in Europe. Tallinn takes the number 1 spot, with an average of 20.5 snow days per month. Vilnius is a close second with 18.5 snow days per month, and Riga takes the number 8 spot on the European list, with 15.5 snowy days per month on average. We offer a range of short Christmas market breaks to all three cities – check them out!
Conclusion
So, Tallinn vs Vilnius vs Riga? As you can see, the three Baltic capitals are similar but different. There are pros and cons to visiting each, which is why we recommend taking in all three on one of our escorted group tours!

But if you are looking to visit just one and can't decide which Baltic city to visit, then your choice should come down to what is most important to you. Vilnius is generally considered the cheapest of the three, whilst Tallinn is the best for foodies and for summer sun seekers. Riga has arguably the best Old Town and there is wonderful architecture and fascinating museums to visit in all three cities. If you're looking for a festive escape, you will be glad to know that all three cities also have vibrant Christmas markets and you have a roughly equal chance of enjoying snow if visiting in winter, though Tallinn has the most reliable snowfall.
Recommended Eastern Europe tours
Estonia Trip Styles

Group Tours