Tours for Solo Travellers and Singles
Tours that take you the extra mile
See the world on your terms on a group trip with On The Go Tours.
Solo travel is taking off. More and more adventurers are forging their own path and travelling alone as part of a group tour. And it's no wonder. With the confidence you gain from seeing the world on your terms, solo travel gives you a sense of freedom like nothing else.

If you want to travel to your own tune, you'll be in good company with On The Go Tours. Lots of our travelers arrive alone and leave with lifelong friends. With shared authentic experiences in far-flung destinations, our tours for singles are the perfect chance to create lasting friendships.

We don't think travelling solo should mean paying over the odds. On all On The Go Tours we offer a reasonably priced single room option, giving solo travelers the comfort and privacy of their own room by night, to wake up fresh for days of exciting shared experiences with new friends.

At On The Go Tours, we make solo travel easy. From arranging your transfers to breaking down the tricky language barriers, we take the hassle out of solo trips. And you'll have all the adventure of escaping your comfort zone in a culture far from home. So, what are you waiting for?
Tours for solo travellers departing soon!
Trip Name
Starts
Departing
Price
Map
Iceland Circle - 8 Days
Reykjavik, Iceland
05 Jan 2024
USD $1,767

$2,945

save 40%



Christmas Turkey - 12 days
Istanbul, Turkey
18 Dec 2023
USD $1,254

$1,475

save 15%



Turkey Unplugged - 10 Days
Istanbul, Turkey
23 Dec 2023
USD $1,415

$1,665

save 15%



Aegean Explorer - 7 Days
Istanbul, Turkey
23 Dec 2023
USD $1,220

$1,435

save 15%



Northern Lights & Hidden Gems - 8 days
Reykjavik, Iceland
01 Jan 2024
USD $3,634

$4,275

save 15%


About Solo Travel with us
Great group sizes with a mix of solos, couples and groups of friends, reasonably priced single room options, the security of group travel in more remote parts of the world and lots more benefits ...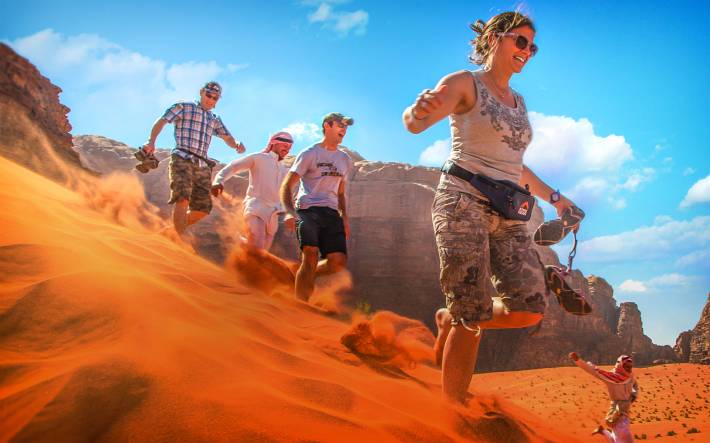 Join like minded travellers
Make new friends on holiday
Our tours attract a lot of single travelers, as well as couples and small groups of friends. Travelling as part of a group means that you can share your travel experiences with like minded people who have the same passion for travel. Even when group activities are not planned, most groups tend to socialize and go out together in the evening for meals. There's nothing like a change of routine and new experiences to bring people together and group tours are a great way of meeting new friends too.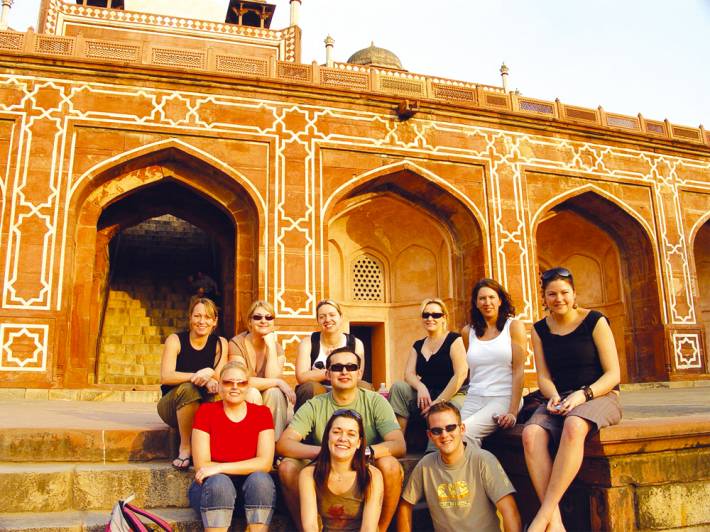 Comfort and security
The benefits of our tours for single travellers
It's not always easy to find friends or family who want to travel to the same places that you do and the idea of travelling alone may put you off from visiting destinations you've always dreamed of going to. Our trips are an ideal way for solo travelers to go on holiday with the comfort and security of knowing they'll be travelling with other people and have a knowledgeable guide on hand too. You're also more likely to visit places off the beaten track and enjoy unique experiences that might have seemed too out of reach or hard to do alone.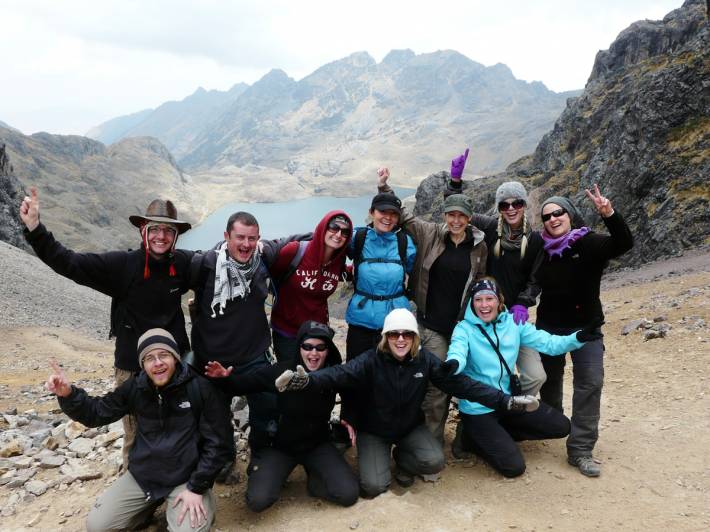 Solos, couples and friends
Holidays with a mix of ages and nationalities
We tend to have a fairly even mix of single travelers, couples and small groups of friends on our tours and our tours attract a wide range of ages, from mid 20s upwards to 60 and above, which creates a great group dynamic, and over-50s or over-60s won't feel out of place at all. Our group tours are also a very international affair, with travelers from the UK, Australia, New Zealand, South Africa, Canada and beyond so you'll get to know people from around the world. If you'd like to know if there are any other solo travelers already booked on your chosen tour, that's no problem, just call us and we can let you know.
Single Travellers - Frequently Asked Questions
If you're thinking of joining a tour as a solo traveler, know that you're not alone. We welcome solo travelers on all our group tours. To help you decide if joining a group tour is right for you, here are some FAQs asked by solo travelers.
Will I have to pay more as a solo traveller?
On our Signature tours, we offer a reasonably priced single room option, giving solo travelers the comfort and privacy of their own room.

On selected Handpicked tours, it is possible for solo travelers to room share with another traveler of the same sex, though you are of course welcome to pay the single supplement for the privacy of your own room on these trips. Please speak to our Reservations team for details.
Will there be other solo travellers on tour?
Our tours attract travelers of various ages and from countries all over the English-speaking world. You'll find a mix of solos, couples and groups of friends travelling together on tour. And it's unlikely you'll be the only solo traveler. Some destinations attract more solos than others. If you want to know how many solos are booked on your tour, ask our reservations team. They'd be happy to help.
Are your holidays suitable for single travellers over 50?
Yes, absolutely. Our tours are designed to suit travelers from a wide age range. Most of our trips involve a moderate level of activity. This could be exploring historic sites like Petra on foot, boarding trains and walking through local markets. So you do need to be in good health and have a normal level of fitness. Lots of over 50s solo travelers join our trips, so you won't feel out of place at all. As long as you feel young at heart, have an open mind and a thirst for new travel experiences, you'll have a fabulous time on holiday with us.
Will I get much time to myself?
Our shorter tour itineraries are packed with sightseeing so that you get the most out of the destination in the time you have. The evenings are generally free for travelers to do as they wish. The tour group will often stick together for the evening meal, though this is a personal choice. If you prefer to head off on your own and explore, you are welcome to do so. Depending on the day's schedule, we'll always try to factor in free time at the sites you'll be visiting. This means you can walk around at leisure taking photographs and enjoying the site your way. Our longer tour itineraries often include a few free afternoons or a free day here and there. This gives you the flexibility to choose optional activities or relax in the hotel.
What should I expect as a solo traveller?
We include arrival transfers on our group tours, which means we'll meet you at the airport and transfer you to our joining hotel. Here you'll meet your tour leader and the rest of the group, which makes for a hassle-free arrival. The group often gels quickly and will choose to spend meals together but you have the choice to be as involved or as independent as you like. Even if you're the only solo traveler on the tour, you'll find the rest of the group friendly and eager to include you. Solo travelers can often look forward to making life-long friends on group tours with us.
Recommended tours for solo travellers
In Central and South America, Africa, Iceland, Greenland and Morocco, we offer some tours with no compulsory single supplement, perfect for solo travelers. And on the rest of our tours, we offer a competitive single room rate, so you can travel solo, but never alone!
Why choose On The Go Tours?
With 20 years of experience behind us, many solo travelers choose us for authentic group tours. We take the hassle out of travel. We take care of the time-consuming details. And we make sure you're in safe hands, from start to finish.

But don't just take it from us. Our group tours win British Travel Awards, year on year.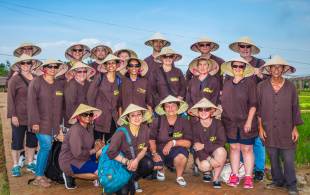 Create lasting friendships
Our groups are the perfect size for you to to make like-minded new friends. Travelling alone can feel daunting, but our tours are designed with you in mind. Sharing experiences in far-flung destinations means building bridges comes naturally.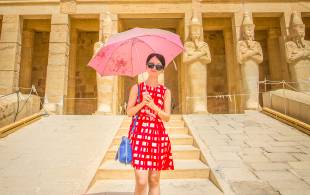 Single rooms at a modest price
On all of our tours we offer the option to book a single room. Single rooms offer added comfort and privacy and are available on all of our holidays, aside from Overlanding in Africa, at an affordable price. If travelling solo you will be required to book a single room, others can also opt for a single room if they choose.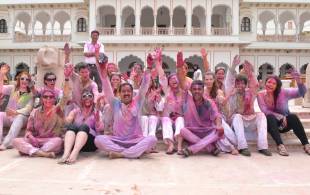 Safe and stress-free
We take the stress out of solos holidays. With our expert guides on hand, you can relax in the knowledge that everything is taken care of. And with our tours, we'll make sure you're out of harm's way wherever we take you. With our award-winning know-how, you're in safe hands.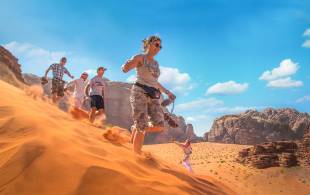 Authentic Experiences
Experience exotic cultures and escape your comfort zone on a solo adventure. Our tours for singles are the perfect platform to get stuck in, embrace different ways of life, and make memories that last forever.
How are you looking to travel?
Further reading for solo travelers
Take inspiration from these intrepid solo travelers exploring the world one adventure at a time:
Adventurous Kate
- solo female blogging her way around the planet
Solo Traveler
- proving that age really is just a number
Flashpacker HQ
- for those solo adventurers looking for a little more comfort
Travels of Adam
- cultural guides to some of the world's most exciting cities
Alex in Wanderland
- combining a love of travel with diving