Seasons and Weather
Zimbabwe experiences an increasingly unpredictable cycle of seasons though generally speaking the hot, dry season takes place between April and October while the wet season occurs from November to March.
The appearance of Victoria Falls changes with the seasons depending on the volume of water in the Zambezi River. The best time to visit Victoria Falls is from February to May after the summer rains when there is the greatest volume of water plummeting over the edge. If you wanted to see Victoria Falls with the best visibility for some great panoramic views of the Falls, visit between October and November when the water level is at its lowest and there is not as much spray drifting from the Falls. Ultimately, when you go depends on what you want from the experience whether that's the Falls at their most powerful or the chance to get closer to this natural world wonder.
If it's a spectacle that you're after then the best time to visit Victoria Falls is between February and May. This coincides with the tail end of the wet season so the water volume is at its greatest and the world's largest sheet of tumbling water is most impressive. The spray created by this power does affect visibility and whitewater rafting is no longer available. However, it's the best time to head to the skies for a staggering bird's eye view.
It's best to avoid the months of October and November. These are the shoulder months between the dry and wet seasons when water levels are at their lowest and humidity and heat at their highest.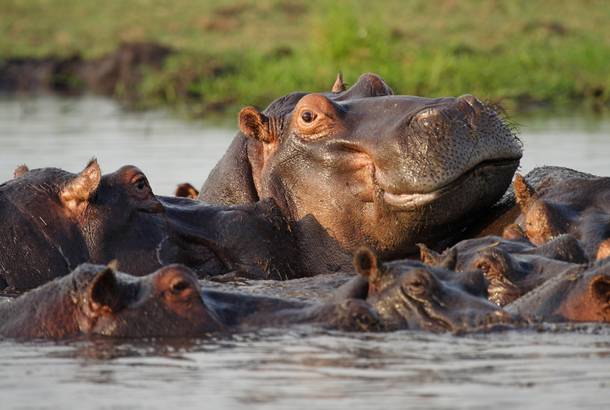 Combining Vic Falls with a safari holiday
Make the most of your time in Zimbabwe and combine the exhilarating activities in Vic Falls with an enchanting safari through Hwange National Park with the best time to visit between April and October.
You could also make it a multi-country adventure with an additional safari experience in neighboring Botswana, home to Chobe National Park. This is best booked for June to August, when there's still a good volume of water flowing and conditions are dry in Botswana and ideal for wildlife spotting. There's hardly any rain and temperatures are pleasantly hot so it's a great time for all manner of outdoor adventure.
If you prefer to safari in South Africa and the world-famous Kruger National Park then the best months are July to August. Like elsewhere in the region it's the dry season and game viewing is ideal as the lack of rain means thinner vegetation with animals congregating around particular watering holes.
Recommended Victoria Falls safaris
These safari tours all start or end at Victoria Falls, so you can easily combine the two!
Climate | Victoria Falls
| | Jan | Feb | Mar | Apr | May | Jun | Jul | Aug | Sep | Oct | Nov | Dec |
| --- | --- | --- | --- | --- | --- | --- | --- | --- | --- | --- | --- | --- |
| Temp Min °C | 19 | 18 | 18 | 15 | 11 | 7 | 7 | 10 | 15 | 19 | 19 | 19 |
| Temp Max °C | 28 | 28 | 28 | 29 | 27 | 24 | 24 | 27 | 31 | 33 | 32 | 30 |
| Rainfall (mm) | 142 | 109 | 84 | 18 | 10 | 0 | 0 | 0 | 5 | 20 | 81 | 122 |