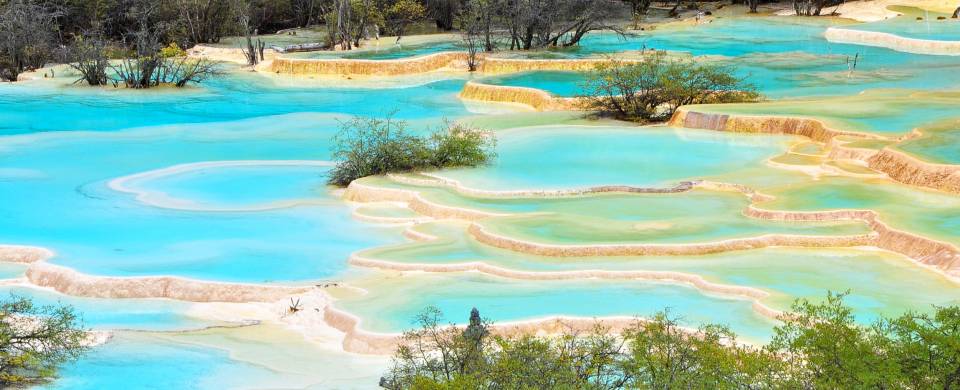 Trips and Tours to Huanglong
About Huanglong
Home to one of the most outstanding natural phenomena on the planet, Huanglong is a pride and joy of China. Recognised by UNESCO as a World Heritage Scenic and Historic Interest Area, this huge open space has a wealth of diverse and striking scenery. Forest-covered mountains with snowy peaks loom in over the reserve, casting their magnificent shadows over the ponds of sparkling water that have given Huanglong its worldwide reputation. Within its lush boundaries live numerous species of wildlife including giant pandas and golden snub-nosed monkeys.
Read More
Literally translating as "Yellow Dragon", Huanglong has been named such because of the limestone, ridged pools that stretch through the forest, giving the impression of a dragon winding its way through the park. The various forms of algae and bacteria that live in the water of these pools have made the water appear all different colours, from orange and yellow to blue and green. The effect of this tinting is breathtaking to say the very least.
Tempting as it is to plunge headfirst into one of these dazzling pools, swimming is strictly prohibited due to concerns that swimmers might break the walls of the calcium pools. Various caves, waterfalls and springs also make up the landscape of this park and are well worth taking the time to explore once you've finished gawping at the beauty of the pools. The Feicui Spring is of particular significance as it is famous throughout China for its alleged medicinal values.