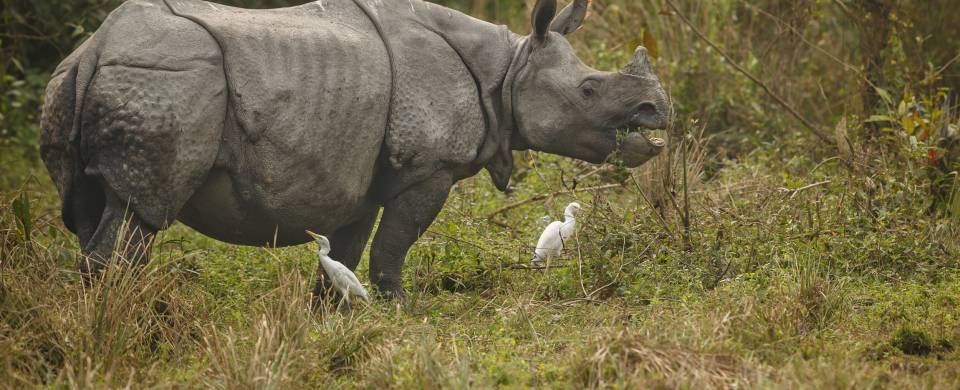 Trips and Tours to Kaziranga National Park
About Kaziranga National Park
With lush expanses of vivid green fields and thick swathes of beautiful forest, Kaziranga is truly one India's premier national parks and has been a UNESCO World Heritage site since 1985. The diversity of the landscape, which also includes flood-formed lakes, sandbars, savannah and grassland, has meant that a huge variety of different animals have been able to live and flourish on this fertile land. At a glance it certainly isn't hard to see why the Duke and Duchess of Cambridge recently chose to explore this magnificent area during their tour of India.
Read More
A unique feature of this park, which is responsible for drawing in thousands of travellers from all over the world, is the park's abundance of one-horned rhinos. In fact, two thirds of the world's population of these majestic animals lives within the boundaries of the Kaziranga National Park. Due to the problem of poaching, the management of the park has increased its conservation efforts, turning the area into what is now considered a rhino sanctuary. The park is home to around 1800 of these giants.
In addition to the multitude of rhinos that roam freely within the reserve, the park also has the highest density of tigers in the whole world. Other animals that inhabit this region include elephants, deer and water buffalo as well as turtles, lizards and snakes. There is also a plethora of different birds that fill the skies over head. The park is easily reachable by car or rail and can be explored in depth on a jeep safari.