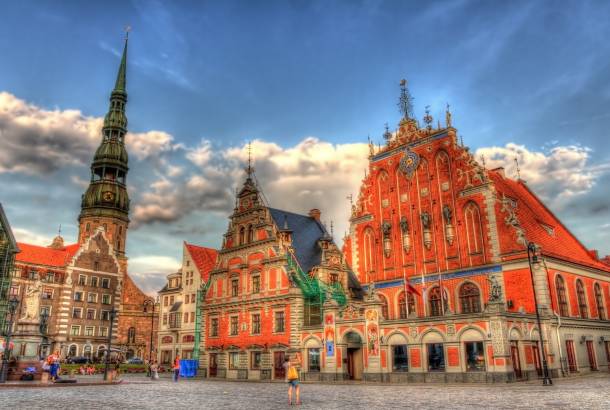 Situated in the middle of the Baltics and home to the region's largest airport, Riga is a great destination for a European city break. And there's also plenty to see in the rest of Latvia, from Cesis to Jurmala. If you're planning a Latvia trip, then this helpful guide is here to answer any questions you may have about the food, shopping, currency, Wi-Fi and much more!
Do I need any vaccinations for Latvia?
Although Latvia is a clean and modern European country, it is always recommended to check with your doctor if any vaccinations are required before you travel. As a general guide, Diphtheria, Hepatitis A and Tetanus vaccinations are generally recommended for travel to Latvia. There is more information on the NHS Fit For Travel site.
Can I drink the tap water in Latvia?
Yes. The tap water in Latvia is safe to drink - why not bring a reusable water bottle with you on your trip? This will save you money on bottled water and reduce your plastic footprint, helping to protect the environment in Latvia and beyond.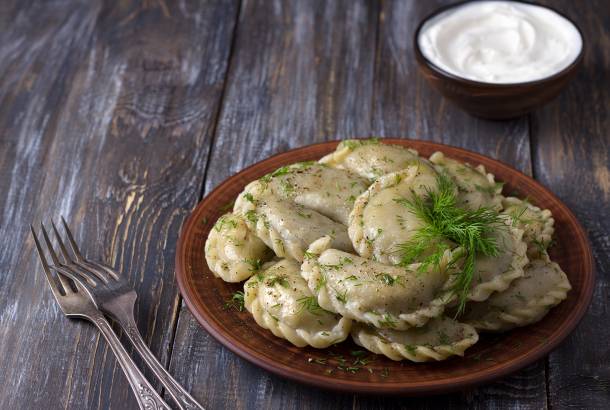 What's the food like in Latvia?
Latvian cuisine is similar to other countries in the region. It is generally simple, making use of agricultural ingredients such as potatoes, cabbage, eggs and meat. Latvia's long Baltic Sea coastline also means fish is commonly used in dishes. Latvia has four distinct seasons and so depending on when you travel, different foods are available at different times. However, as a modern European city, Riga offers a very varied cuisine, with many top restaurants catering to different tastes.

Some typical Latvian dishes include rupjmaize a rye bread that is a staple across the country. Cabbage soup, with or without bacon, is another speciality, and if browsing the Christmas markets of Riga you are likely to come across mouth-watering potato pancakes, which are often topped with smoked salmon or sour cream. There is also pelmeni a type of dumping that originated in Russia but is now a staple in many Latvian homes and restaurants.

Dining out in Latvia is cheaper than in other European cities, but Riga is more expensive than elsewhere in the country. A typical meal in a cheap restaurant will cost around €10, whilst two people enjoying three courses in a mid-range restaurant could expect to spend around €45 plus drinks. A half litre local beer in Riga will cost around €3 and a mid-range bottle of wine in a supermarket is around €7.
Safe eating while travelling in Latvia
Food hygiene standards in Latvia are generally very high so travellers are unlikely to fall ill during their trip. As with anywhere in the world, it is important to be wary of any meat or fish that has not been cooked thoroughly. In Latvia, much of the meat is slow-cooked and fish is smoked, so this won't usually be an issue. Furthermore, if anything looks old, unclean or poorly prepared, it is best to avoid it.
Is it standard to tip in Latvia?
Tipping is an entirely personal gesture and is not ingrained in Latvian culture in the way it is in many countries, so you are unlikely to cause offence by not tipping enough or at all. However, it is generally considered courteous to tip if you have received good service, particularly in cafes and restaurants, for taxi drivers, and for hotel staff such as porters and cleaners. Rounding up your bill by a few euros is usually plenty, and remember this is entirely at your own discretion.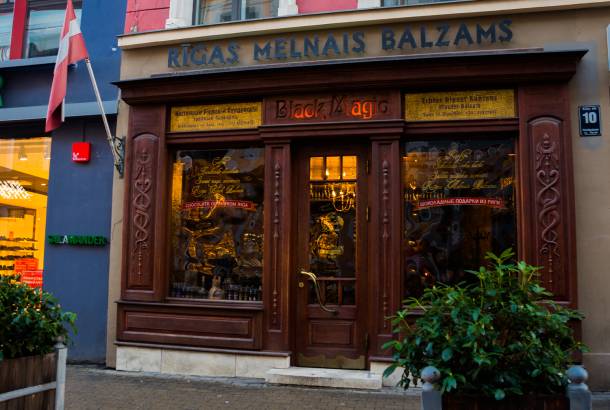 What souvenirs are good to shop for in Latvia?
Similarly to the rest of the Baltics, Latvia has a rich handicraft heritage, and there are many handcrafted wares and souvenirs that can be purchased in shops and markets across the country. Amber is a particular favourite, with necklaces and bracelets making nice and portable gifts. In Riga Old Town, the markets are also full of carved wooden items, pampalu clay pots, woollen winter gloves and the famous Riga Black Balsam, a traditional 'cure-all' elixir which is still used today for the relief of stomach aches and hangovers. Perhaps unexpectedly, Latvia is also a large producer of organic honey, which can make a fine souvenir - just check you will be able to transport it home!
Is bargaining acceptable in Latvia?
Generally, bargaining is not accepted in Latvia. Shops and markets invariably have clearly marked price tags on items and these are very rarely open for negotiation. Shoppers buying multiple items might be able to get some sort of discount, and you are welcome to try bargaining at market stalls, but do not count on being successful!
Is Latvia safe for solo women and members of the LGBTQ+ community?
Latvia is an extremely safe destination for solo females, especially within the confines of the Old Town in Riga. Men are generally very respectful, meaning women rarely encounter any catcalling or pestering in the streets. It is safe to walk alone at night but, as with anywhere in the world, stick to main roads where possible and favour taxis over walking in deserted areas if it is really late.

Latvia is also safe for members of the LGBTQ+ community. Although not as progressive as some other European countries, attitudes towards same-sex couples are fairly relaxed, especially in Riga. Although same sex marriage isn't yet legalized, civil partnerships are recognised and there are legal protections in place. The vast majority of trips to Latvia and the rest of the Baltics are trouble free for LGBTQ+ travellers.
What is the currency in Latvia?
The official currency in Latvia is the Euro. Check OANDA for latest exchange rates.
British Pounds, US Dollars and other major currencies can be easily exchanged locally in banks or bureaux de change or prior to departure. We advise against exchanging currency in airports, as the rates offered here are generally uncompetitive.

Credit cards such as Visa and Mastercard are widely accepted in most of the major hotels, restaurants and shops in Latvia. Use of American Express is not as common.
Traveller's Cheques are not recommended as they're often difficult to exchange and incur high fees.
What sort of plugs do I need for Latvia and what is the voltage?
Standard voltage is 230 volts, AC 50Hz. Primary sockets generally require European plugs, of the two round-pin variety. We recommend that you pack a universal travel adaptor. You will need a voltage converter and plug adaptor in order to use U.S. appliances.
Is WiFi widely available in Latvia?
Yes, fast and reliable Wi-Fi is readily available in hotels, restaurants, bars and cafe's across Latvia, and particularly in Riga. Connection can be a bit more patchy in the countryside but you will always be able to get online!
What time zone is Latvia on?
Latvia is 2 hours ahead of Greenwich Meantime (GMT). From the last Sunday in March to the last Sunday in October, Latvia observes Daylight Saving and is 3 hours ahead of GMT.