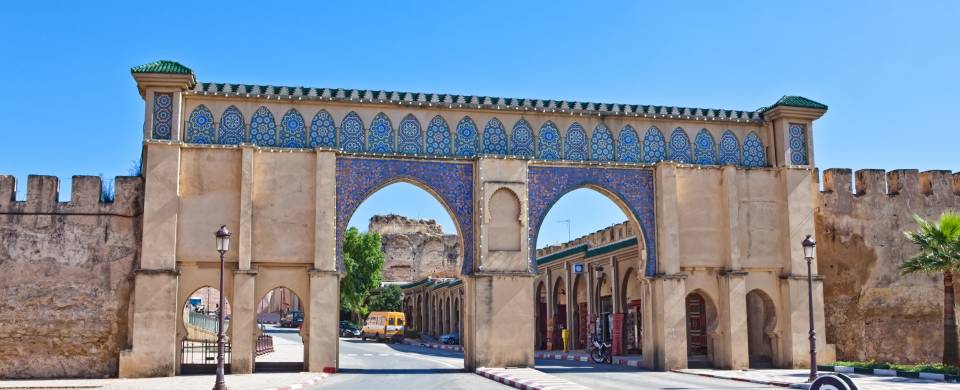 Trips and Tours to Meknes
About Meknes
As one of the four imperial cities of Morocco, Meknes is imbued with a solid dose of history mixed with a rich cultural heritage. Although often overshadowed by its far more popular neighbour - Fes, Meknes is well-deserving of a bit of attention from those visiting Morocco. In 1996, the city gained UNESCO World Heritage status yet the number of tourists visiting the city has remained relatively low, meaning that the city's cultural identity has been kept wholly in tact and visitors are unlikely to be hassled by vendors in the way they might be in some of the large cities.
Read More
This surprisingly modest city features some stunning architecture linked by narrow paths that snake through this enchanting city. A good example of some of these extravagant structures is Bab Mansour, one of the colossal gates that mark the entrance to the city. Opposite the gate is Place Hedim, an open plaza, which is usually bustling with street vendors and snake charmers and is the perfect place for a spot of people watching. The Habs Qara Prison is also worth visiting, purely for its historical significance.
The city of Meknes was founded in the 11th century by Moulay Ismail and today his mausoleum is one of the most fascinating attractions in the city. While non-Muslims are not allowed to approach the tomb, they are permitted to snap some shots of its lavish design. If that doesn't satisfy your history craving, there is also the Dar Jamai Museum, which was originally the residence of the important Jamai family and now boasts a plethora of art, ceramics and rugs, all made in the traditional Moroccan fashion.
Meknes Tours
Here are some popular itineraries that include a visit to Meknes. Alternatively, if you would like to include a visit to Meknes on a bespoke touring itinerary to Morocco, take a look at our tailor-made holiday planning section.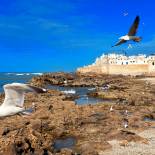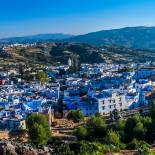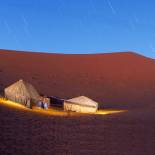 Show All Tours