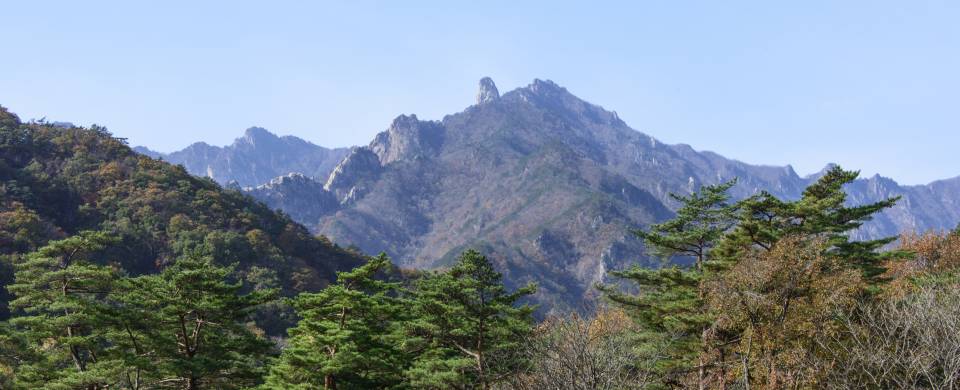 Trips and Tours to Mount Seoraksan National Park
About Mount Seoraksan National Park
Mount Seoraksan National Park is one of Korea's most famous national parks, renowned for its breathtaking beauty. Spread across four cities and counties, the peaks of the Seoraksan mountains pierce through the clouds whilst waters the colour of jade course their way through the valleys below. UNESCO designated the area a Biosphere Preservation District in 1982 due to the many rare species found here. The park is a year round destination though it is particularly popular in the autumn when rich reds and yellows paint the landscape the forests.
Read More
The highest peak of the Seoraksan mountain range is the Daecheongbong peak. Standing tall at 1,708m, the peak affords magnificent views of the mountain range and valleys and is a spectacular place to witness sunrise. The mountain range of Seoraksan is considered to be the backbone of the Korean peninsula. The primary valley of the Seoraksan is 'The Valley of a Thousand Buddhas', so named due to the rock formations that line its sides and resemble a line-up of Buddha statues.
As well as valleys and mountain peaks, the national park also offers a number of stunning waterfalls and enticing caves. It provides a number of picturesque trails for interested visitors and hikers and is a great place to spend a few days exploring. Photographers and nature-lovers alike are sure to be blown away by the sheer beauty of their surroundings and might even get a chance to observe some of the wildlife that dwells within the park. Animals that are commonly spotted include otters, Asian black bears and Korean musk deer.
Mount Seoraksan National Park Tours
Here are some popular itineraries that include a visit to Mount Seoraksan National Park. Alternatively, if you would like to include a visit to Mount Seoraksan National Park on a bespoke touring itinerary to South Korea, take a look at our tailor-made holiday planning section.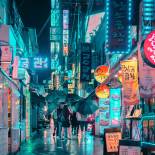 Show All Tours