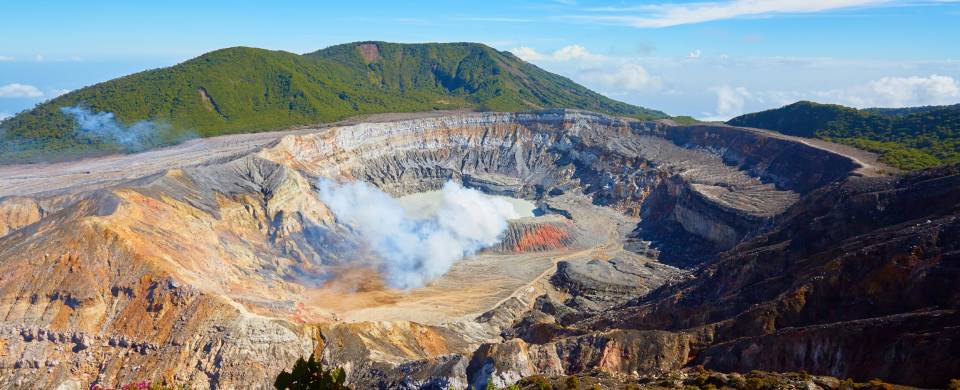 Trips and Tours to Poas Volcano National Park
About Poas Volcano National Park
The Poás volcano is one of the world's most accessible active volcanoes and a powerful symbol of the geothermal forces that have shaped Costa Rica. Forming the centrepiece of the Parque Nacional Volcán Poás (Poas Volcano National Park), the volcano contains two crater lakes near the summit. The northern lake is known as the Laguna Caliente, or 'hot lagoon', and continues to change in appearance with the constant activity of the volcano. The bubbling milky turquoise water does not support any aquatic life due to its high acidity. However, the southern lake, Lago Botos, contains cold water from a nearby river, filling an extinct crater and surrounded by forest.
Read More
Small at 65 square kilometres, the park features a bizarre landscape of smoking steam vents, scarred land and tough vegetation surviving the volcanic eruptions. At the visitor's centre exhibits and video displays explain the science behind Poás and the history of eruptions that span some eleven million years. There are also a number of well-maintained walking trails that wind their way through cloudforest to the crater's edge. The temperate forest here is home to any array of bird species, including the endemic Poás volcano hummingbird, and it's possible to spot such creatures along the walking trails.
The Parque Nacional Volcán Poás is located only an hour and a half's drive from San Jose and makes an excellent day trip from the capital. It's also possible to include a visit to Poás with a tour around the Doka coffee estate and La Paz Waterfall Gardens.
Poas Volcano National Park Tours
Here are some popular itineraries that include a visit to Poas Volcano National Park. Alternatively, if you would like to include a visit to Poas Volcano National Park on a bespoke touring itinerary to Costa Rica, take a look at our tailor-made holiday planning section.
Tailor-made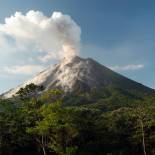 Show All Tours