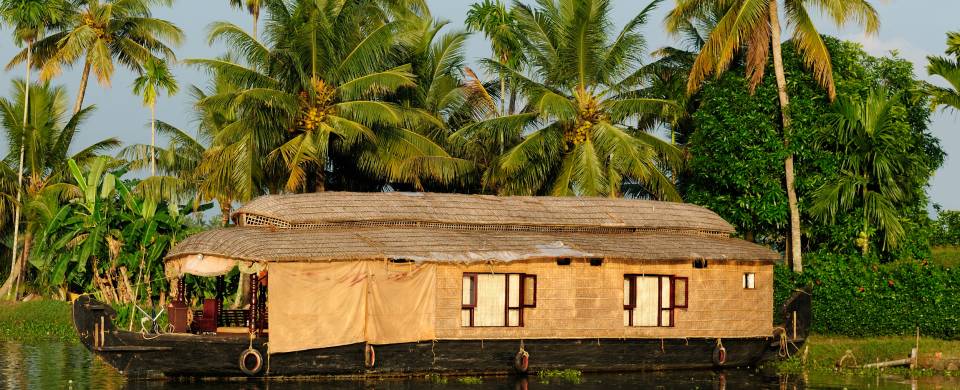 Trips and Tours to Kumarakom
About Kumarakom
Asia's response to Conrad's imagery in Heart of Darkness, Kumarakom is a tropical paradise that will leave visitors amazed and refreshed. Lazy waterways snake towards the ocean, carrying multitudes of houseboats with them and are lined with dense swathes of verdant jungle and swaying palms. Welcome to one of South India's most popular traveller regions. Kumarakom itself consists of a small archipelago on the Vembanad Lake, which is often frequented by hundreds of different species of birds, making the village a paradise for bird enthusiasts.
Read More
The world moves much more slowly here in Kumarakom. If tranquility and relaxation is what you are after then you need look no further. Free from the bustling streets and crowded skyscrapers that define many of the large cities in the world, Kumarakom is the antithesis to chaos. Daily activities include taking a swim, watching the sunset over the Vembanad Lake and meandering through the bird sanctuary, which proudly boasts owls, kingfishers, cuckoos and woodpeckers, among others.
It goes without saying that natural beauty is the main attraction of this Keralan backwater village and a perfect example of this can be found at the Aruvikkuzhi Waterfalls. This cascade falls for over 1000 feet and is a popular picnic destination. Although, if the walking doesn't appeal to you, there is equal beauty to be found on the Kumarakom beach. One other place of interest here is the Juma Masjid, a mosque that dates back over 1000 years and is well worth exploring.
Kumarakom Tours
Here are some popular itineraries that include a visit to Kumarakom. Alternatively, if you would like to include a visit to Kumarakom on a bespoke touring itinerary to India, take a look at our tailor-made holiday planning section.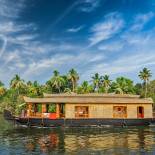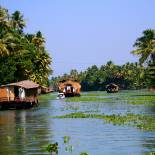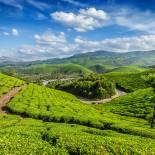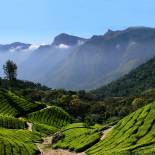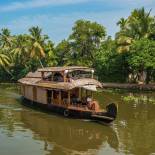 Show All Tours