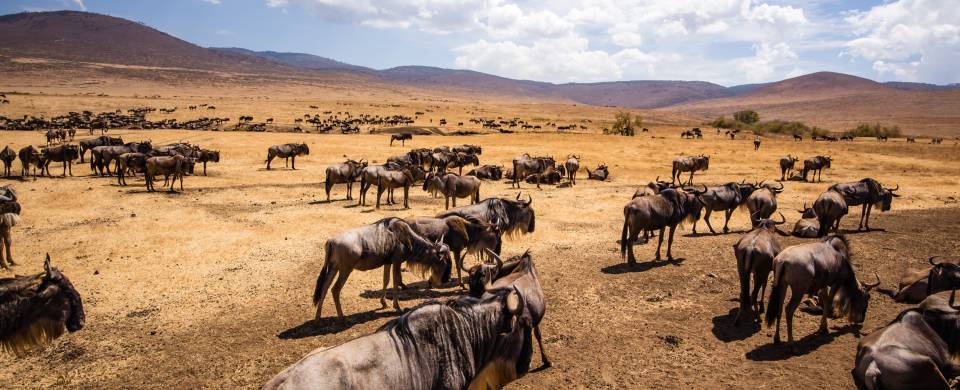 Trips and Tours to Ngorongoro Crater
About Ngorongoro Crater
Sitting in the middle of the Ngorongoro Conservation Area is the Ngorogoro crater, a huge caldera, which formed after a volcano collapsed millions of years ago. At its lowest point the crater sinks down over 600m, making it one of the six largest in the world. With its majestic stature and fascinating history, it is no wonder that the Ngorongoro Crater is one of the most popular natural phenomena in the country.
Read More
The conservation area that encompasses the crater was declared a UNESCO World Heritage site in 1979 and is internationally renowned for its unique inhabitants. Within the park the Masai tribespeople coexist harmoniously with the indigenous wildlife that populates the region. Common animals spotted in the area include elephants, lions, wildebeest, gazelle, cheetah and flamingo. The endangered black rhino also calls the inside of the crater home and flourishes within its protective rim.
Game driving trips occur daily and 4x4s, laden with explorers, plunge into the depths of the crater in search of some of the planet's most beautiful creatures. With the aim of keeping the area as preserved and pristine as possible there are limited option for passengers to alight from their vehicles. There are, however, a few picnic areas that visitors can make the most of. Outside of the crater, in the wider area of the park, there are more options for walking, hiking and interacting with the indigenous people.