Top 10 Destinations in Tanzania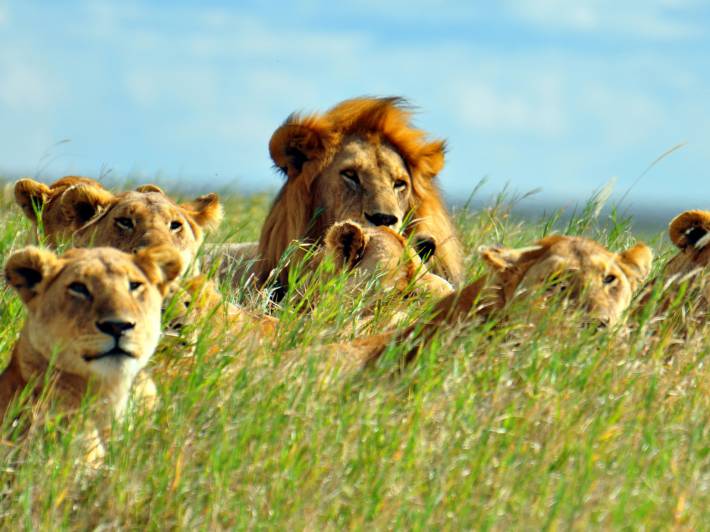 Our pick #1
UNESCO-listed Serengeti is the largest and most popular of Tanzania's national parks. Sprawled across 14,763 km² of vast sun burnt savannahs, dotted with acacia trees, the Serengeti offers arguably the most scintillating game-viewing in Africa. Between the Serengeti and the Masai Mara, a million or more wildebeest and hundreds of thousands of zebra and gazelle complete their great circulatory migration in search of green pasture. Where there is such a large mobile meat supply there are predators and the Serengeti is renowned for its impressive lion sightings, with leopards, cheetahs, jackals and hyenas never far away.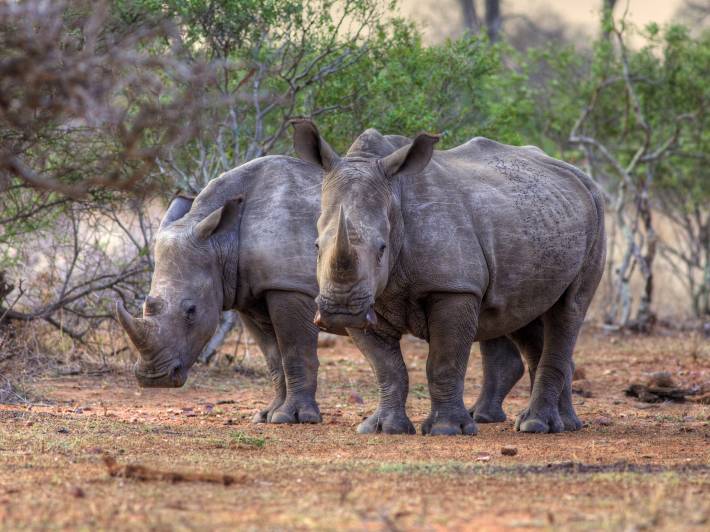 Our pick #2
Ngorongoro Crater is a vast and unbroken volcanic crater ring (approx 20kms wide) which was formed approximately 2.5 million years ago and thanks to a permanent water and pasture source, the crater floor now plays host to nearly every species of African animal. Deservedly referred to as 'Africa's Eden' and the '8th Natural Wonder of the World', where zebra, buffalo and wildebeest graze amongst the predatory lion, cheetah and hyena, whilst pink flamingos and hippos gather at the waters edge. Ngorongoro Crater is also one of the last remaining areas in Tanzania where you can see the endangered Black Rhino.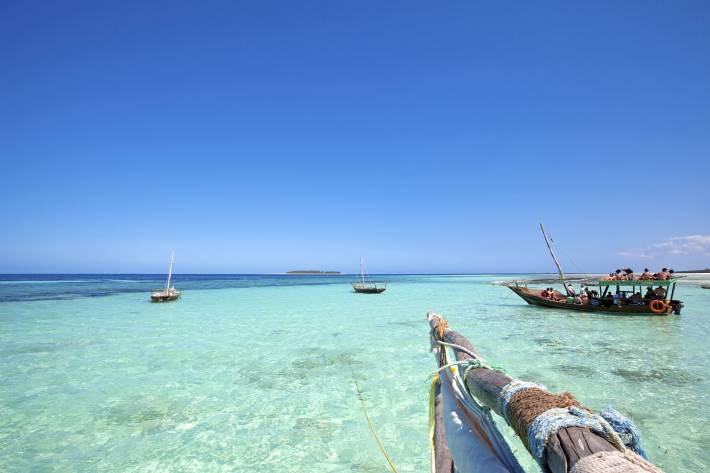 Our pick #3
With pristine white sand beaches and the azure Indian Ocean, Zanzibar is a little slice of paradise, and has many stunning beach resorts including Kiwengwa on the east and Nungwi in the north. It also offers some of the best diving in the world, with lush coral reefs and a diverse range of sea life including dolphins, turtles, whale shark and manta-rays. Zanzibar has a fascinating history as it was the centre of the slave and spice trades in the 1800s and UNESCO-listed Stone Town with its labyrinth of narrow streets, ancient buildings and bustling bazaars, is at its cultural heart. Known as 'The Spice Island', no visit to Zanzibar would be complete without a visit to the spice plantations, where you can delight your senses.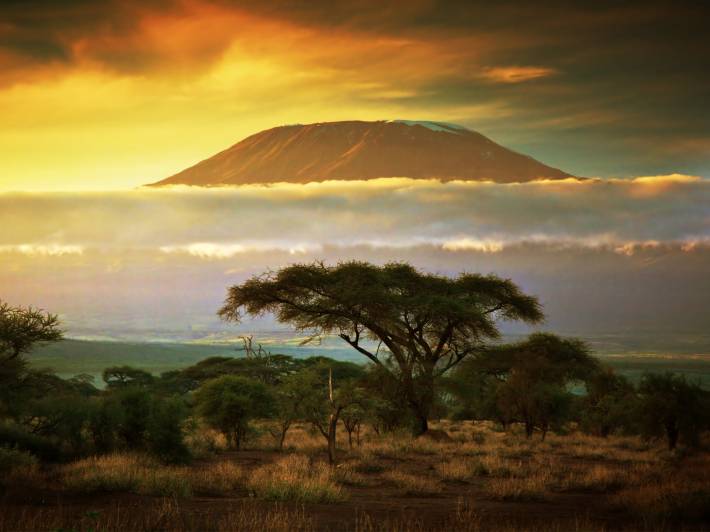 Our pick #4
Snow-capped Mount Kilimanjaro is the highest point on the African continent, the world's largest free-standing mountain and one of the largest volcanoes. At 5895m, the views from Uhuru Peak are spectacular. There's no special equipment or expertise required to ascend Mt. Kili, however it is challenging and a good level of fitness is required. There are several routes to the summit (varying in difficulty). The Marangu Route is the most frequented on Mt Kili, taking 5-6 days, with accommodation in huts, whilst the Machame Route, requires 6-7 days, involves camping and is tougher, with steeper trails and longer distances covered. If you'd like to tackle Kili for yourself then why not have a look at our Kilimanjaro climbing tour - it's perfect combined with a safari!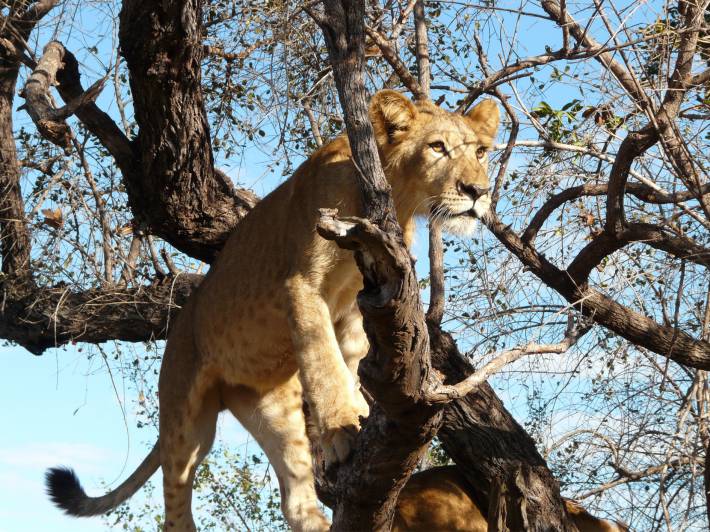 Our pick #5
Stretching along the base of the rusty-gold 600-metre high Rift Valley escarpment, Lake Manyara National Park is incredibly scenic. Despite the fact that the park is only 330 km² in area, the majority of which is lake, it contains a large variety of habitats: the rift wall, the ground water forest, acacia woodland, areas of open grassland, the lake shore, swamp, and the lake itself. In the jungle-like forest large troops of baboons can be seen and the grassy foodplains are home to large buffalo, wildebeest, zebra herds and giraffes, whilst the acacia woodland is the favoured haunt of Manyara's legendary tree-climbing lions and large tusked elephants.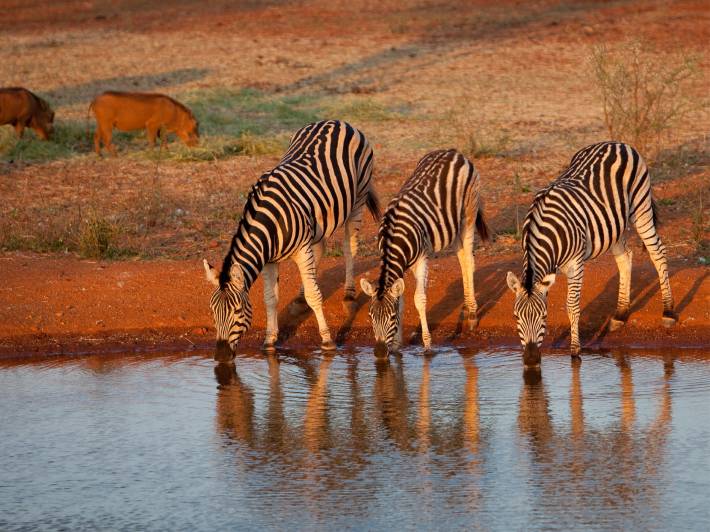 Our pick #6
Just a few hours drive from Arusha and south east of Lake Manyara, Tarangire covers approximately 2,850 km² and its name originates from the Tarangire river that crosses through it. This picturesque park is renowned for its open plains dotted with baobab trees, tree climbing African pythons and most notably, its large population density of elephants. It offers wonderful game viewing, particularly during the dry season when herds of zebra, giraffes and gazelle migrate to the park in search of the permanent water in the Tarangire River and surrounding swamps and scrub plains.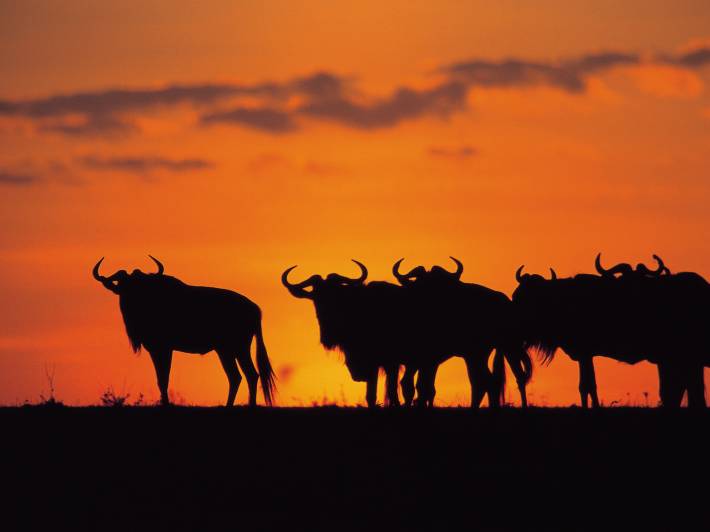 Our pick #7
Ruaha National Park
Ruaha is the second largest national park in Tanzania and also one of its best kept secrets, partly due to its remote location in the heart of South Tanzania. The topography of Ruaha is spectacular, with much of the park on top of a 900m undulating plateau and the Great Ruaha River running through it. With less than 2000 visitors a year, Ruaha is an untouched wilderness with herds of more than 10,000 elephants, large prides of lions, vast concentrations of buffalo, gazelle, and over 400 bird species. Perfect for those who wish to experience a true African wilderness.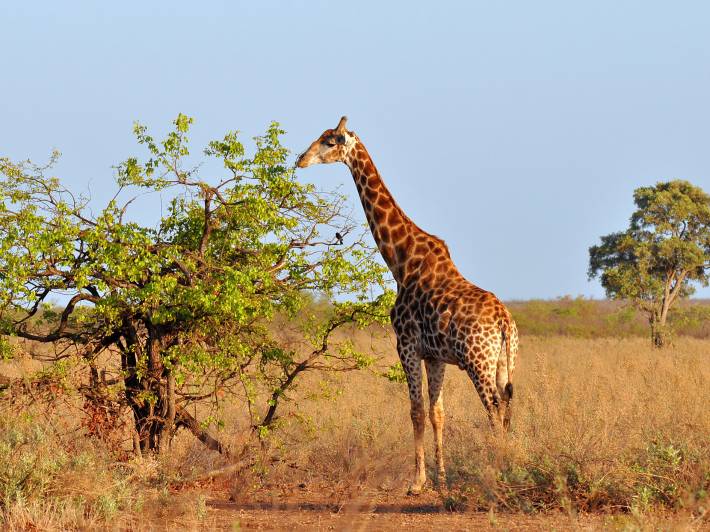 Our pick #8
Selous Game Reserve
UNESCO-listed Selous Game Reserve is the largest game reserve in Africa and covers 55,000 km², four times the size of Serengeti and has had very little human impact ecologically. The rolling open plains and grassy woodlands are home to Tanzania's largest population of elephants and one third of all the wild dogs in the world. Other animals roaming this vast reserve include lions, hyenas, giraffes, zebras, wildebeest, buffalos and antelopes. A boat safari on the Rufiji River in the north east of the park is ideal for game viewing, especially during the dry season when an incredible array of animals congregate. The less frequented Selous Game Reserve is fantastic if you want to get off the beaten track and is simply a 45 minute flight from Dar es Salaam.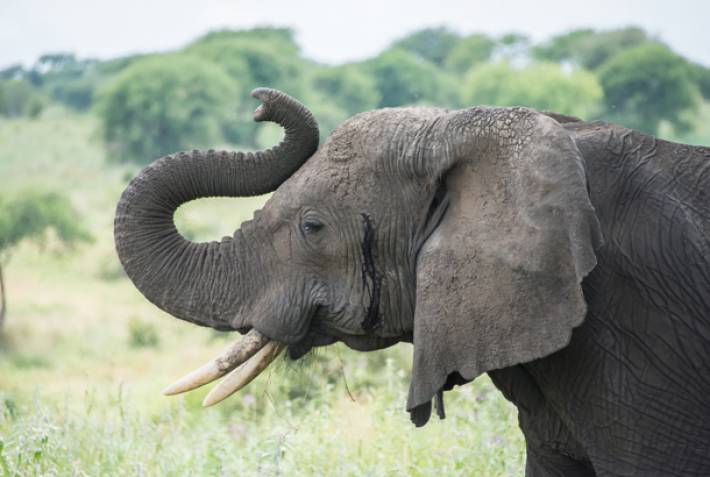 Our pick #9
Katavi National Park
If you haven't even heard of Katavi National Park then we aren't surprised. It's far less popular than the parks higher up on this list. However, the few who make the effort will be rewarded with an incredible safari shared with not many other travellers. The third-largest national park in Tanzania includes the Katuma River and the floodplains of Lake Katavi and Lake Chada. During the dry season, these plains are full of zebra, impala, giraffe, waterbuck and large herds of elephants, with the mud pools crammed with hippos. The predators of the park, including cheetahs, leopards, lions, and hyenas, circulate the shrinking waterholes in the hopes of catching their thirsty prey. When the rain starts to fall, the plains transform with swamps, lakes, rivers, and waterfalls, attracting a wealth of birdlife.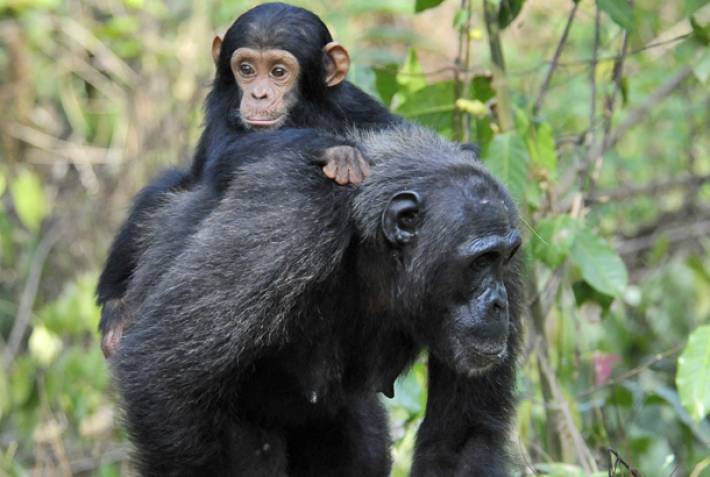 Our pick #10
Mahale Mountains
The Mahale Mountains is one of Tanzania's lesser-known national parks due to its remote location. It's certainly not down to a lack of natural beauty with soaring mountains meeting the shores of Lake Tanganyikan and stretches of powder white sand lapped by crystal clear water full of fish. The Mahale Mountains National Park has the largest chimpanzee population in the world and is one of the best places in the world for close encounters with wild chimps. Heading out on a chimpanzee safari, hiking through the forest to watch the apes go about their daily life of foraging, grooming and playing is an unforgettable animal interaction. It's a great place to take a walking safari too, tracking lions, elephants, hippos, buffalo, giraffes and leopards. Here you can also go in search of hidden waterfalls in the mountains and spend time on the lake, kayaking or fishing.