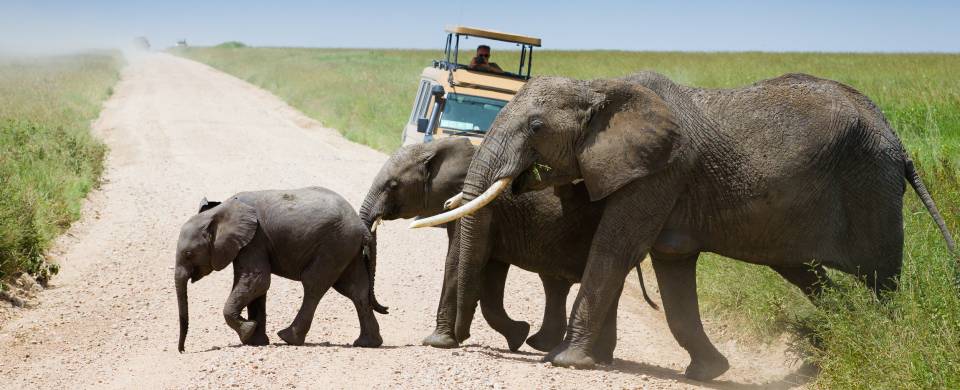 Trips and Tours to Serengeti National Park
About Serengeti National Park
The most famous and largest of Tanzania's national parks is the UNESCO-listed Serengeti. The Serengeti ecosystem extends beyond the National Park to include several other conservation areas and reserves, including the Masai Mara in Kenya. Much of the landscape is made up of vast open savannahs peppered with magnificent acacia trees and a number of small rocky hillocks, making the scenery here some of the most outstanding in the country.
Read More
It is through these extensive protected areas that a million or more wildebeest and hundreds of thousands of zebra and gazelle, complete their great circulatory migration in search of green pasture. Naturally, where there is so much to be feasted on there are also dozens of different species of predators and the Serengeti is recognised around the world for its impressive lion sightings as well as its fascinating displays of predator-prey interaction. Silverbacked jackals, spotted hyenas, cheetah, eagles and vultures also flock to the Serengeti in order to consume some of this endless source of meat.
In the mother tongue of the Masai tribespeople, Serengeti translates as "endless plain" and this region has been their home since the 17th century. Nowadays, however, the main attraction here is the game that can be viewed in abundance. There are also many different species of plants, which, while not as exciting as big game, contribute to making the scenery so beautiful.