Top 15 Destinations in Thailand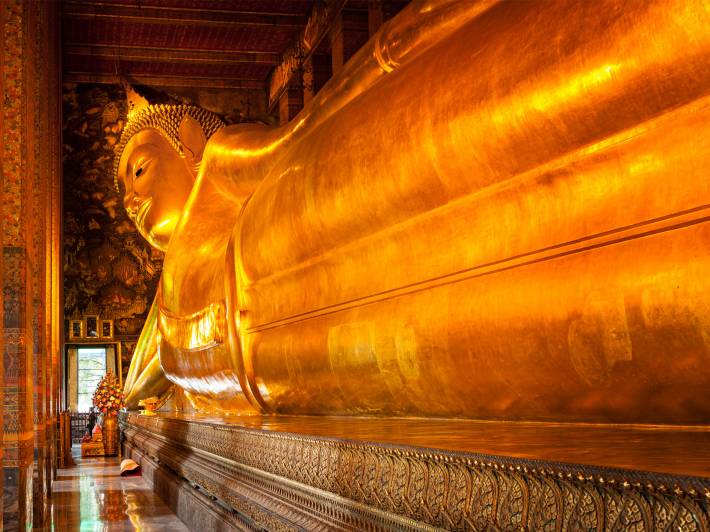 Our pick #1
Straddling the Chao Phraya River, Bangkok is a bustling metropolis and the country's capital. Known by locals as Krungthep, Bangkok is a city that many find at first overwhelming and chaotic. Founded in 1782, the city possesses many highly regarded attractions including the Grand Palace, magnificent wats, museums, and parks. For those of you who enjoy shopping, Bangkok offers a plethora of choices from markets to trendy boutiques, as well as an exciting nightlife with trendy bars and clubs. And if you're on a budget, don't worry - there's plenty of free things to do in the city too! Bangkok will soon get under your skin.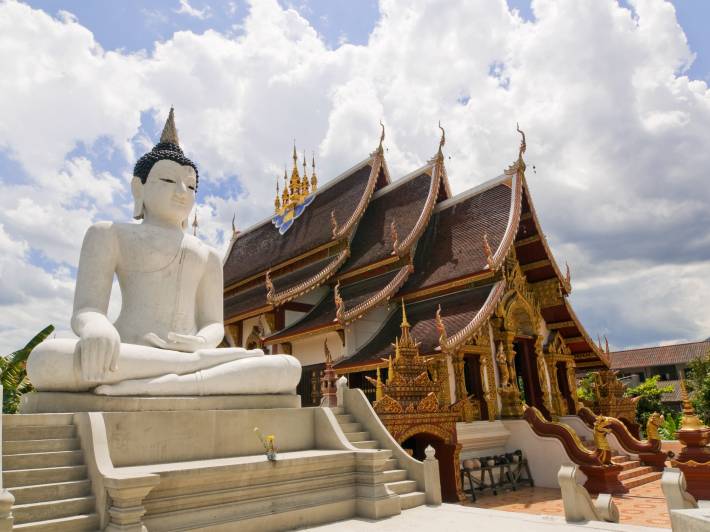 Our pick #2
Chiang Mai
Though Thailand's second city Chiang Mai is quite different to Bangkok. Thanks to the prestigious Chiang Mai University the city has a young laid back vibe, and boasts an array of wats, temples, restaurants and markets and possesses an enviable location beneath the foothills of Northern Thailand. Food lovers will find respite in Chiang Mai's abundance of restaurants and street food. The Don Phayam Market provides an outstanding example of a Thai Produce Market, and the city teems with quality cooking classes.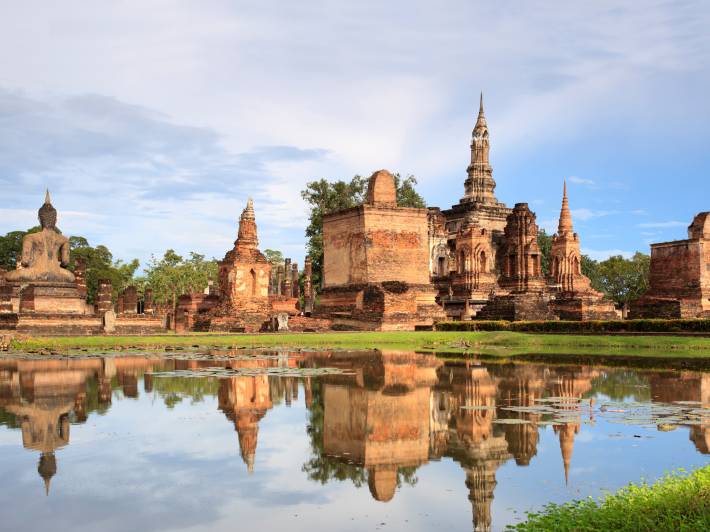 Our pick #3
Sukothai
Embodied within a historical park, UNESCO listed 'Old Sukhothai' is the site of the ancient Thai Capital of Sukothai. Meaning 'Dawn of Happiness' its rise in the early 13th century, as the kingdom's first capital, is a period seen as the golden age when arts, culture and trade flourished. Today the site contains the ruins of royal palaces, Buddhist Temples and the city gates, walls and moats of the ancient kingdom. Well preserved and peaceful, these stunning ruins are steeped in history and look particularly stunning at sunrise.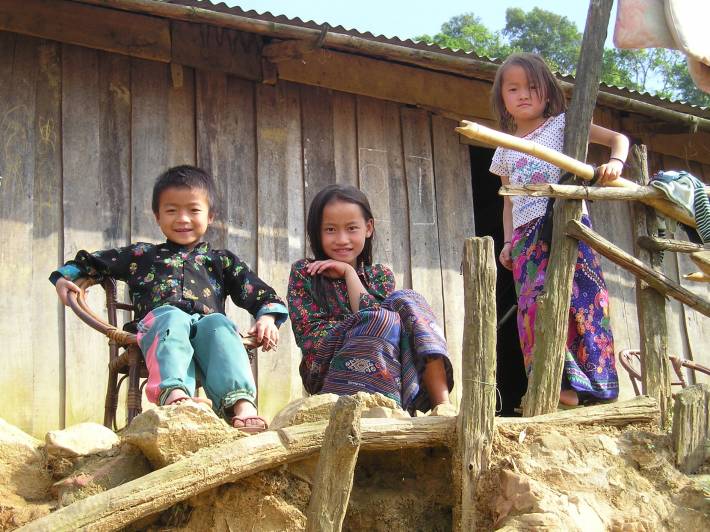 Our pick #4
The hill tribe dwellers of Thailand are a semi-nomadic people who arrived from their native China, Tibet and Myanmar as a result of civil war and political pressure. Though collectively known as 'Hill tribes,' this rather generalist description fails to adequately describe the obvious differences between each group. The tribes not only originate from different countries but also have their own culture, religion and language. There are six main groups of hill tribe communities in northern Thailand including the Karen hill tribe community. Known as the 'long neck' tribe, the native women wear neck rings that cause their necks to lengthen.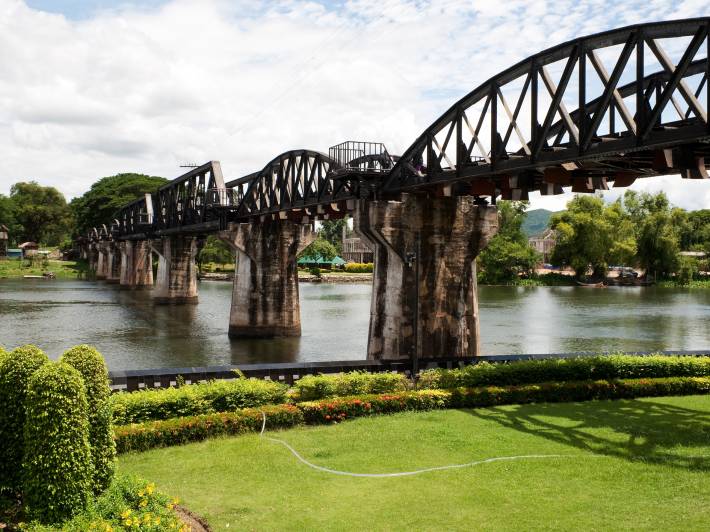 Our pick #5
Kanchanaburi & the River Kwai
Just over 100 kilometres from Bangkok is Kanchanaburi. Surrounded by beautiful limestone hills, majestic lakes, rivers and waterfalls, a trip to Kanchanaburi for many is not about the beautiful scenery but World War II and the Thai-Burma Railway. Sitting alongside the River Kwai, the town's signature landmark is the rail bridge built by POW's. This, together with Jeath War Museum, War Cemetery and the railway itself are all poignant reminders of the Death Railway.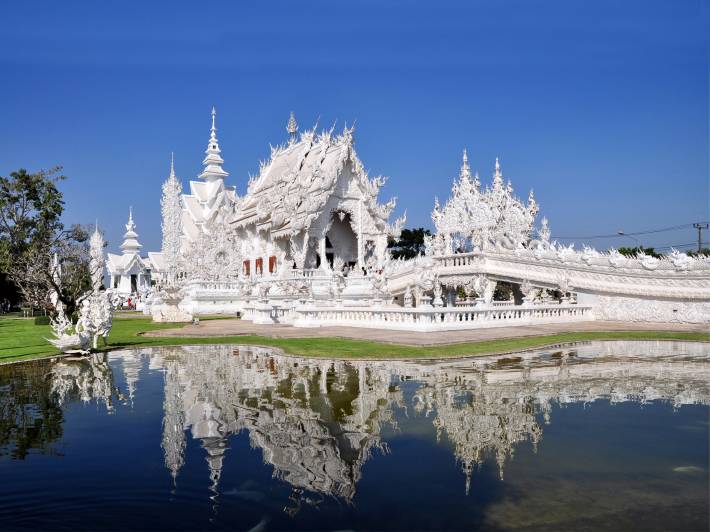 Our pick #6
Chiang Rai & the Golden Triangle
Founded in 1262, Chiang Rai is an ancient city which has managed to retain its small town charm. Located in the highlands, it enjoys cooler temperatures and a superb reputation as a trekking base. Evidence of the town's historic past can be seen with monuments such as Wat Phra Kaeo, it also possesses an excellent Hilltribe Education Centre which provides valuable background information for those thinking of trekking.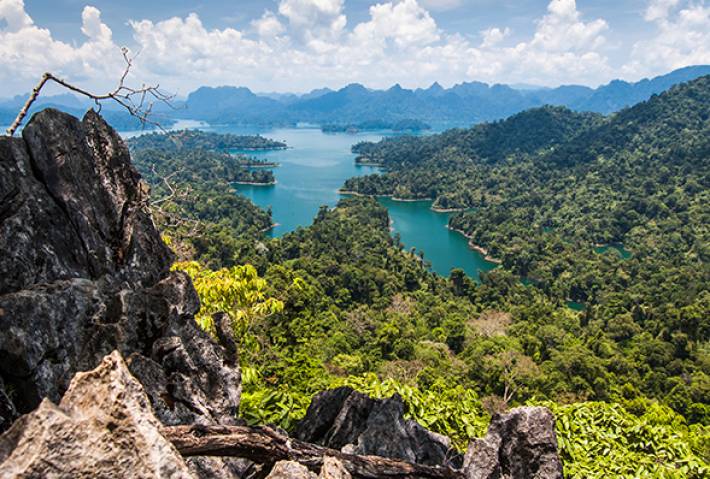 Our pick #7
Khao Sok National Park
It is unlikely that you will ever get tired of Thailand's exquisite beaches but if, for whatever reason, you need a change of scenery, there are few places more magical than Khao Sok National Park. The park consists of rugged islands jutting out from the perfect turquoise water, each one containing a plethora of flora and fauna just waiting to be discovered. There are dozens of ways to explore the park, from canoeing and rafting to elephant trekking to simply following the snaking paths on foot. Along the way, you are likely to see the notorious Rafflesia flower, the largest flower in the world and also the smelliest with its rotting corpse odour, along with a range of other tropical plants. When it comes to animals, tigers, leopards, bears, gibbons, elephants, deer and cobras can all be found lurking within the leafy enclaves of the park.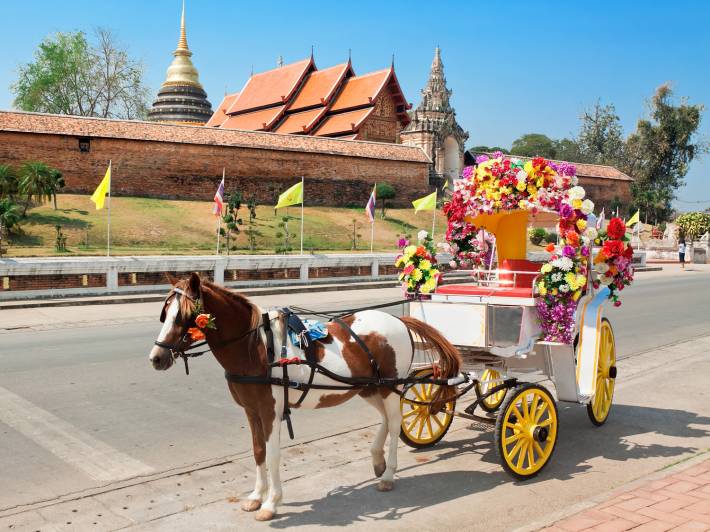 Our pick #8
Lampang
Located in the northern reaches of the country, Lampang is a charming city known for its horse drawn carriages, shimmering Buddhist temples, and laid back vibe. Discover the charms of Lampang's Old Town, haggle at the local markets, and pay a visit to the ancient Ban Sao Nak teakwood house, a classic example of Thai and Burmese architecture. A short drive from the city is the exquisite Wat Phra That Lampang Luang Temple, surrounded by a picturesque landscape of rolling hills and rice fields.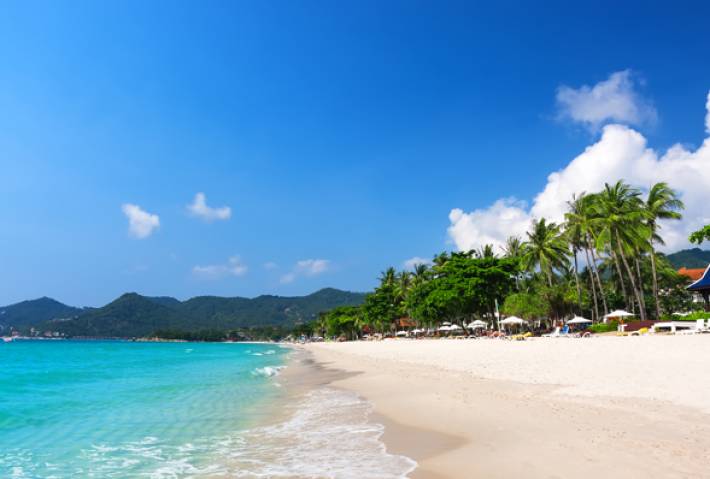 Our pick #9
Koh Samui
The tropical island of Koh Samui has been drawing travellers in from around the globe for decades and it's not hard to see why. With white powder beaches and coconut palms lining the shore, the scenery is picturesque, to say the least, and perfectly complemented by the laid-back vibe. Chaweng Beach and the road that runs parallel to it make up the main hub of action on the island. Here you will find cuisine from all over the world being served everywhere from fancy restaurants to wagons on the side of the street, meaning there is something to suit every budget and palate. During the day, travellers can take a tour of the island or the nearby Ang Thong National Park before retiring to the beach to watch the sunset with a coconut ice cream in one hand and a fruity cocktail in the other.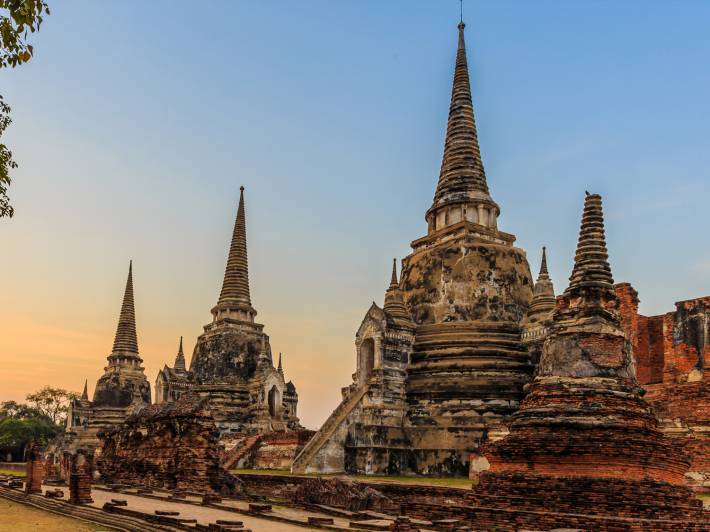 Our pick #10
Ayutthaya
Previously the ancient capital of Thailand, Ayutthaya offers visitors an insight into what life was once like in the Thai Kingdom. Reigning from the 14th to the 18th century, this city was all but destroyed by the Burmese. Yet today, its centre is UNESCO World Heritage-Listed and continues to draw visitors to its magnificent ruins. The Ayutthaya Historical Park features four impressive temples amongst a group of ancient trees, with other top sights including the Royal Chapel and Royal Palace. Just 80 kilometres north of Bangkok, Ayutthaya makes a great choice for a historical day trip.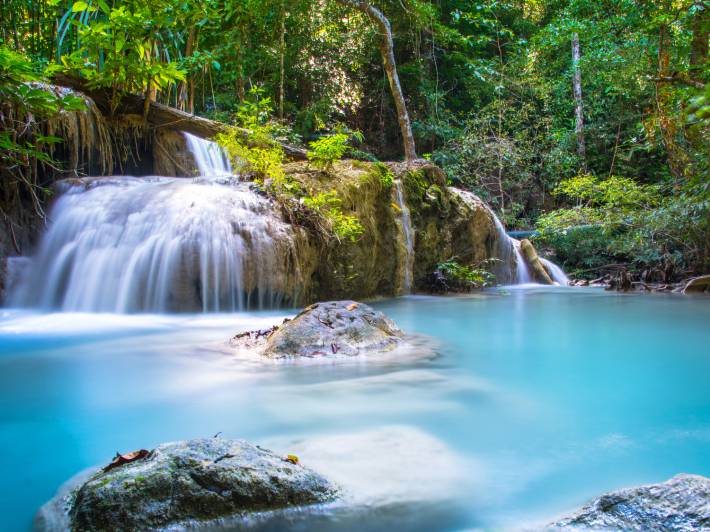 OUR PICK #11
Erawan National Park
Located in the Kanchanaburi Province of western Thailand, Erawan National Park is one of the country's most famous protected areas. The highlight of the park is Erawan Falls, a beautiful seven-tiered waterfall that is extremely popular with bathers. The first three tiers are easy to reach and for those who fancy getting away from the crowds, a steep two-kilometre hike leads to the other four. Deeper into the forest, you might catch a glimpse of wildlife such as elephants, wild boar and sambar deer.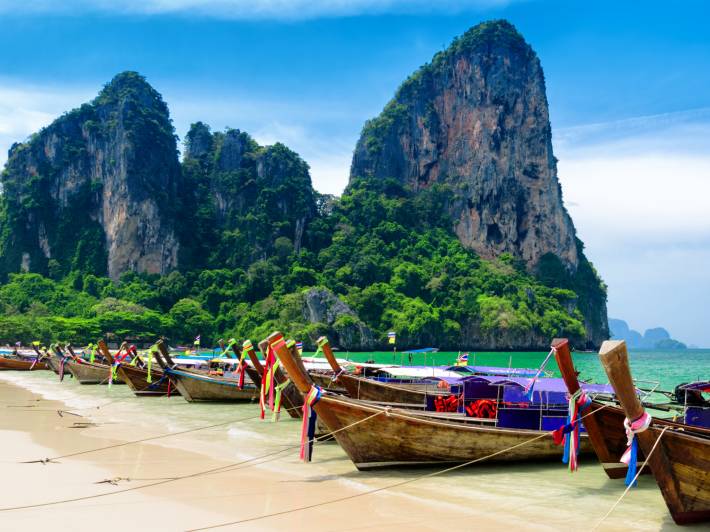 OUR PICK #12
Krabi
Offering some of the best beaches in Thailand, the province of Krabi is well known for its sheer limestone cliffs, jungle-clad interior and stunning islands. With over 150 found off its coast, many boasting white sands and turquoise waters, it's no surprise island hopping is one of the main activities here. But there's plenty more on offer, including rock climbing, snorkelling and scuba diving, kayaking and jungle trekking.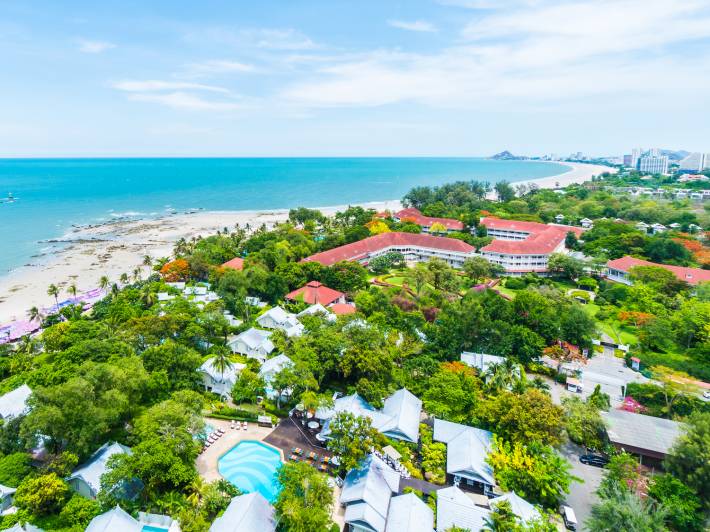 OUR PICK #13
Hua Hin
For those without time on their itinerary to visit Thailand's southern islands, Hua Hin is a great choice for escaping the hustle and bustle. Just a short drive from Bangkok, this beach resort is a popular weekend getaway for locals and has been a retreat for Thai Royalty since the 1920s. Alongside the white sandy shore, you'll discover lively markets, plenty of seafood, golf courses and more, with a range of accommodation options to suit all budgets.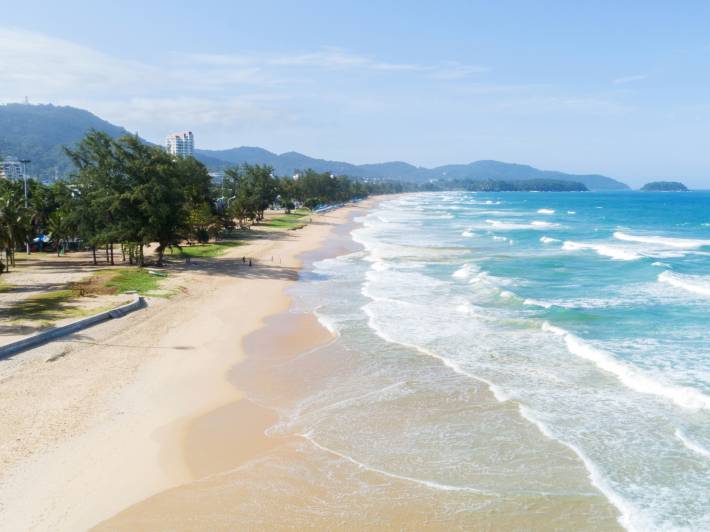 OUR PICK #14
Phuket
If you're chasing Thailand's famous full moon parties or other nightlife, then Phuket is certainly one of the best places to visit. The largest and most developed of Thailand's islands, Phuket has also long been drawing visitors to its tropical beaches. With over 30 to choose from, some of the best include Kata, Karon, Nai Harn and Laem Singh, each of which boast their own charms and appeal. The island also has a great food scene, with its own regional tastes combining southern Thai flavours with Chinese and Malay influences. And once you're done eating, you'll want to check out Phuket's famous nightlife.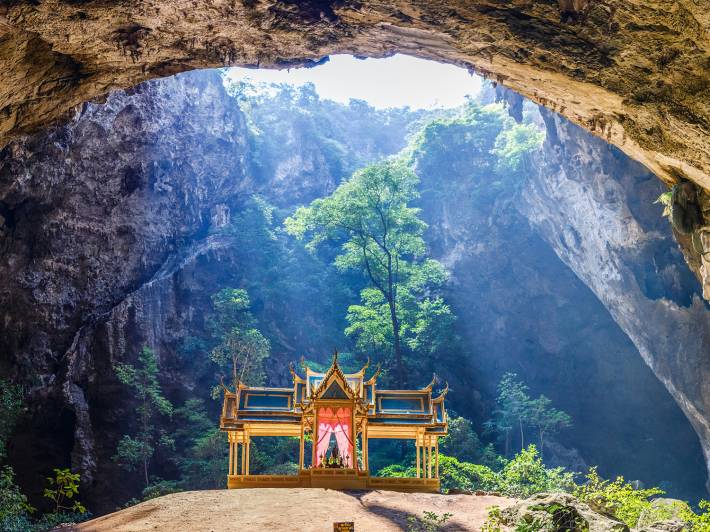 OUR PICK #15
Khao Sam Roi Yot National Park
With its name translating to mean 'the mountain with three hundred peaks', this park's landscape is characterised by a series of towering limestone outcrops. Its main drawcard is the spectacular Phraya Nakhon Cave, with the iconic 19th century pavilion situated within its vast chambers. Yet the park also draws visitors to its walking trails, beaches and wetlands, which are the largest in Thailand and a fantastic destination for birdwatchers.