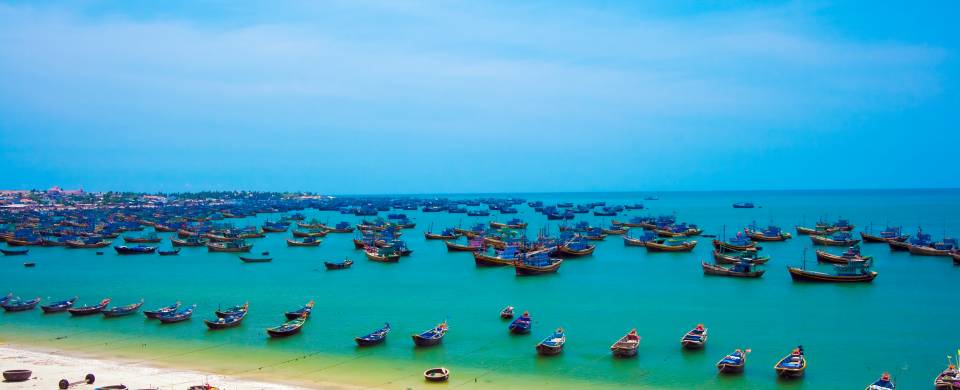 Trips and Tours to Mui Ne
About Mui Ne
Northeast from Phan Thiet, once an emerging resort town, the road climbs the hills and down onto the picturesque sandy crescent shaped bay of Mui Ne. Once a sleepy little fishing village its beautiful white sand beaches could not be ignored by global wanderers for long, especially when the wet season hits further north, leading to good surfing, kite surfing and wind surfing. The nearby sand dunes are also great for a visit and a chance to do some sand-sledding.
Read More
Also well worth a visit is the Fairy Spring or Suoi Tien, a stream that runs through the dunes creating remarkable sand and rock formations and resembling a mini Grand canyon. Also, Po Shanu Cham Towers situated on a hill on the road to Phan Thiet offers great panoramic views of the bay and is worth the short journey.
If all that activity sounds too much like hard work there is always the option of lazing on the beach and taking in a splendid seafood meal at one of the many restaurants that surround the resorts. The best restaurants are a short taxi trip to the outskirts of the resort area where prices are typically lower and the food more traditional. Mui Ne has the benefit of having its own micro climate and only receives about half as much rainfall as nearby Phan Thiet making it a great destination for most of the year.