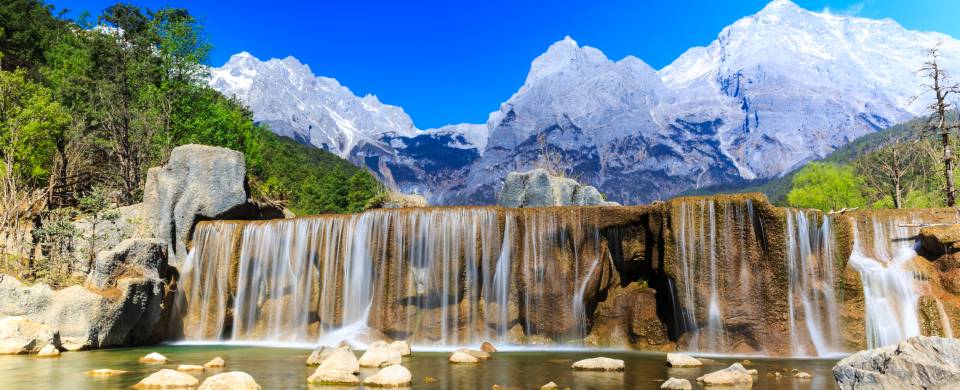 Trips and Tours to Lijiang
About Lijiang
The seat of the Naxi minority peoples, Lijiang sits at an altitude of 2,500m in a fantastic mountain setting, bordered to the northwest by Tibet. The Naxi are a matriarchal society descended from a race of Tibetan nomads who settled in the region before the 10th century and brought with them what are considered the sturdiest horses in all of China as well as a shamanistic religion known as Dongba - there are still a handful of shamans in Lijiang.
Read More
With a history spanning 1,300 years, Lijiang possesses rich architecture in what is coined its 'Old Town'. An earthquake in 1996 caused considerable damage, but despite this, concerted efforts have been made to painstakingly rebuild it in the old style. The Old Town (Dayan) is now a UNESCO World Heritage Site. It possesses a network of ancient and narrow streets lined with small restaurants and eating houses in unique architectural styles, which are intersected by canals and a lively marketplace at Sifang, where one can buy locally produced handicrafts including embroidery, hand-beaten copper pots and wood carvings.
Heralding the entrance to the Old Town ,which is essentially free of traffic, are giant ornamental Water Wheels. If you get lost in the maze of alleyways, the canals are helpful. If you walk against the current you'll head towards the water wheels. Though always busy, Sifang Jie (Market Square) is at the heart of Lijiang. Naxi folk gather here to chat, play cards and socialise. Mishi Xiang is perhaps one of the most charming streets. Shizi Shan (Lion Hill) divides the Old Town from the New Town, where most hotels are located.