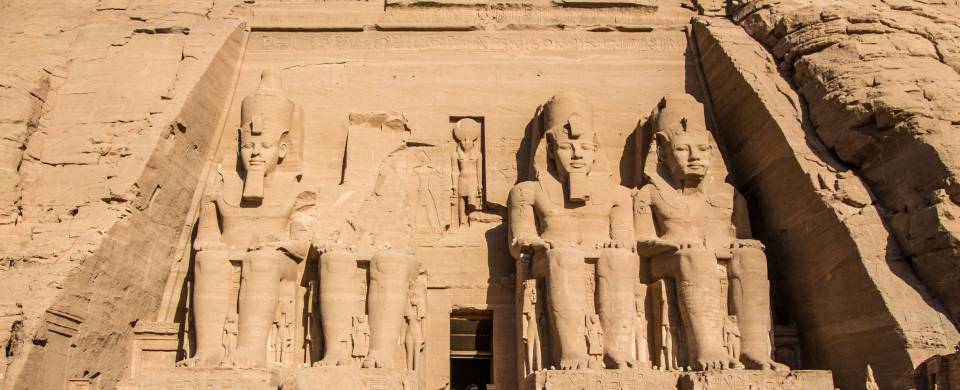 Trips and Tours to Abu Simbel
About Abu Simbel
Home to some of the most staggeringly impressive and intricate rock carvings in the country, and possibly the world, Abu Simbel is a place of wonder and excitement and should be a stop on any Egyptian itinerary. Located in the Southern part of the country, bordering on Sudan, the temples of Abu Simbel have been designated as a UNESCO World Heritage site. The temples were carved in to the mountainside in the 13th century BC and dedicated to the reigning Pharaoh of the time - Ramses II and his wife Nefertari, catering to their egos as well as memorialising their power.
Read More
The landscape here is barren desert with towering cliffs that slope down to Lake Nasser. Despite this, the temples are unmissable, making a trip to this region more than worth the time and effort.
The depiction of the Battle of Qadesh is stunning and is carved into the main complex and another point of interest in and around the Abu Simbel temples is the Relief of Ra, which suggests the emphasis placed on the sun and the significance of its orientation in the construction of the temple. In addition to this there is a statue of Seth, the God of Storms, within Ramses' temple, despite the ancient Egyptians being scared of him and limiting any physical reproductions.