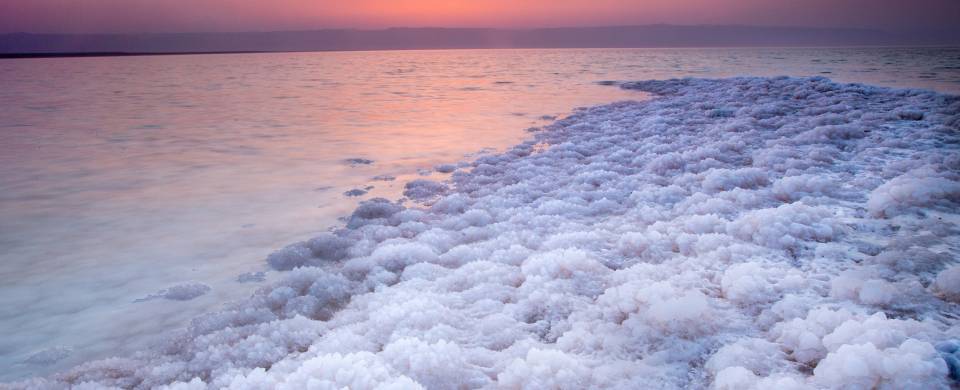 Trips and Tours to Dead Sea
About Dead Sea
Located at the lowest point on the earth's surface, roughly 400m below sea level, the Dead Sea is a natural phenomenon and high on the 'must-do' list. Straddling the border between Israel and Jordan, the intense blue waters of what is technically a lake stretch 75-km-long and 10-km-wide reaching depths of 40 metres with a salinity that is almost eight times as high as the oceans. Consequently, the Dead Sea waters are much denser and make swimming nigh on impossible. In fact, half the fun of visiting the Dead Sea is the experience of floating in the mineral-rich waters that have long been believed to have curative properties.
Read More
It's called the Dead Sea as nothing resides in it - there are no fish, seaweed or plants of any kind in or around the water. What you'll see on the shores are clusters of white salt crystals. However, this is no ordinary table salt, the salts found in the Dead Sea are mineral salts, just like you find in the oceans of the world, only in extreme concentrations. The water in the Dead Sea is deadly to living things. Fish accidentally swimming into the waters from one of the several freshwater streams that feed the Sea are killed instantly, their bodies quickly coated with a preserving layer of salt crystals and then tossed onto shore by the wind and waves.
For more resilient human visitors, the best way to enjoy the Dead Sea is to stay at one of the numerous luxury resorts where you can relax on the beach, coat yourself in thick mud and bob around in the waters under the warming sun. Many of these hotels will have onsite spas where you can be pampered to your heart's content with massage therapies or just vegetate in the sauna.