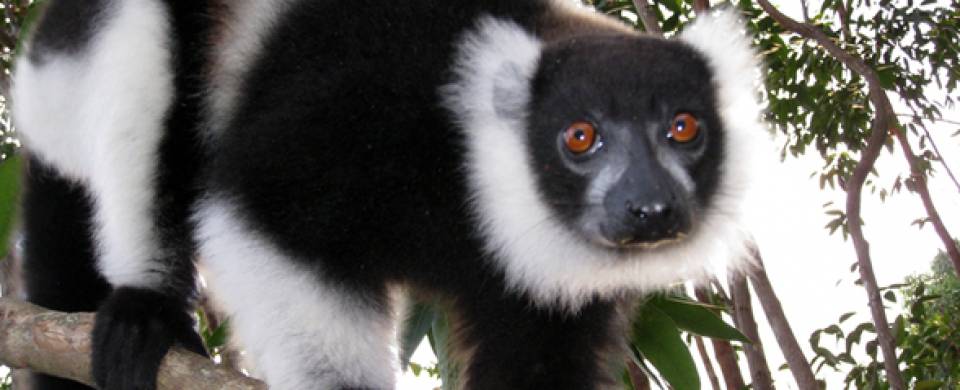 Trips and Tours to Ranomafana National Park
About Ranomafana National Park
Ranomafana National Park was created in 1991, after the golden bamboo lemur was discovered there in 1986. Located 445 kilometres south of Antananarivo and 65 kilometres east of Fianarantsoa, this beautiful reserve protects a humid rainforest, teeming with a vast array of wildlife. In addition to the golden bamboo lemur, other lemur species include the greater bamboo lemur, the red-bellied lemur, the grey bamboo lemur, Milne-Edwards sifaka, the red fronted brown lemur, the sportive lemur, the black-and-white ruffed lemur, the greater dwarf lemur, and the brown mouse lemur.
Read More
Ranomafana is also home to the fanaloka, the eastern ring-tailed mongoose, the red forest rat, the eastern avahi, and ring-tailed mongoose. Present but hard to see are fossa and the aquatic tenrec. Situated at a rather high altitude, the landscape of the park consists of thick swathes of verdant rainforest and cloudforest with powerful white water rivers cascading through. In addition to the wildlife that can be found hidden within the trees, a look to the skies can prove to be equally fruitful with over 100 different species of birds dwelling within the park.
Interestingly it was not, originally, the lemurs and other creatures that drew people to this region of natural beauty. Instead, people flocked from far and wide in order to soak in the naturally occurring thermal baths. Nowadays, the baths don't get much of a look in as visitors head straight to the park. Well-maintained paths lead people through the forest as they search for exotic wildlife. There is also a night walk trail that gives people the option to see some of Ranmafana's noctural creatures, such as the striped civet.