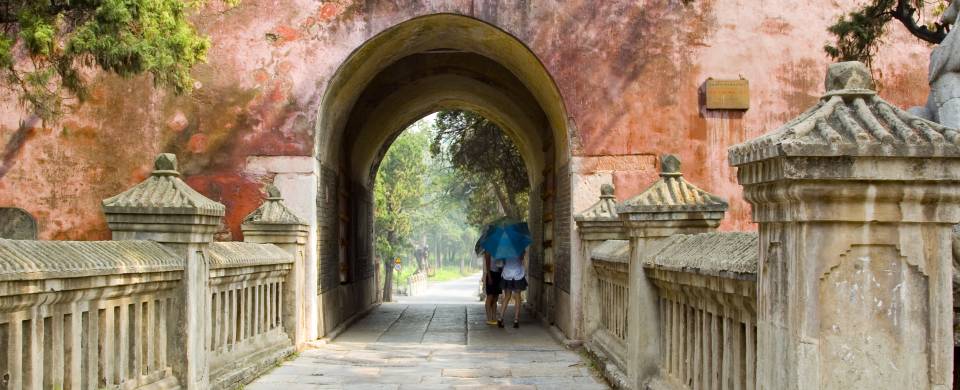 Trips and Tours to Qufu
About Qufu
Qufu is famed as the birthplace of the sage Confucius in 551 BC and home of his clan, the Kong. Largely unappreciated in his lifetime, there is architectural evidence of the esteem in which he was held by successive dynasties, most particularly the Ming, who constructed the grand Confucius Mansion and Confucius Temple. With streets lined with towering trees that add splashes of vivid green to this already colorful landscape, Qufu is a charming place that is well worth taking the time to visit properly.
Read More
The Confucius Temple ranks with Beijing's Forbidden City as a great classic Chinese architectural complex. With 466 rooms, and over a kilometer long, it could easily be described as gargantuan. The Confucius Mansion was built and dedicated to the descendants of the great sage, who lived here continuously for more than 2,500 years, spanning 77 generations. The grandeur and opulence of the mansion conveys the power and wealth of Confucius' descendants who were repeatedly identified and honored by successive imperial governments with titles of nobility and official posts.
North of the town, the walled Confucius Forest contains the grave of Confucius and other members of the Kong clan. The mostly pine and cypress forest is interspersed with tombstones and shrines. Before you go a brief description of Confucianism might enhance your trip. It is an ethical and philosophical system founded on the teachings of Confucius. The sage was concerned for the poor and dispossessed, and believed that the goal of mankind was happiness. He gave a high value to learning and devotion to family, peace and justice.