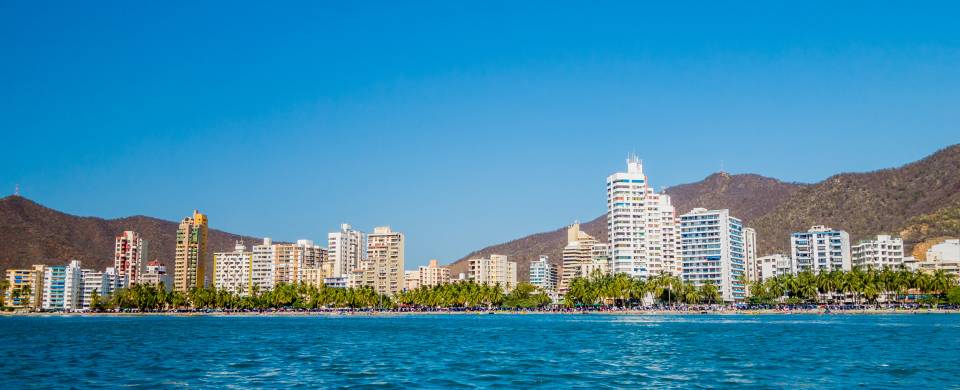 Trips and Tours to Santa Marta
About Santa Marta
Located on the shores of the Caribbean Sea with the foothills of the Sierra Nevada as the city's backdrop, Santa Marta excels as a base from which to explore the many attractions that the Magdalena department of Colombia has to offer. As one of the oldest cities in South America, Santa Marta is home to a colorful Centro Historico where crumbling mansions and neglected colonial streets maintain a certain charm and although it's no match for the beauty of Cartagena, as restoration projects sweep across the city, the historic heart is where you'll find a number of architectural attractions.
Read More
Originally founded in 1525, Santa Marta has a very modern face in the form of the gleaming marina and impressive waterfront where you'll find swanky restaurants, stylish bars and glitzy shops. South of the city is the brash beach resort of El Rodadero, the choice of weekend getaway and holiday destination for city residents since the 1940s. With a plethora of accommodation options and thriving nightlife, it's a good place to sample the Caribbean sun, sea and sand though the beach at Playa Blanca, a 15 minute boat ride away, is a far more eye-pleasing option with unspoiled sands.
Up the coast from Santa Marta is the Tayrona National Park, one of Colombia's most popular with a sublime expanse of pristine jungle, sandy beaches and stunning bays. At just a 45 minute drive away, Santa Marta makes an excellent base from which to explore the park. Santa Marta is also the starting point for the 5-day hike to the Ciudad Perdida, or the Lost City - one of South America's most enthralling experiences with incredible jungle scenery and evocative ruins.
Santa Marta Tours
Here are some popular itineraries that include a visit to Santa Marta. Alternatively, if you would like to include a visit to Santa Marta on a bespoke touring itinerary to Colombia, take a look at our tailor-made holiday planning section.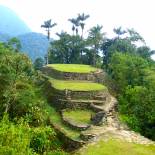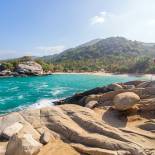 Show All Tours