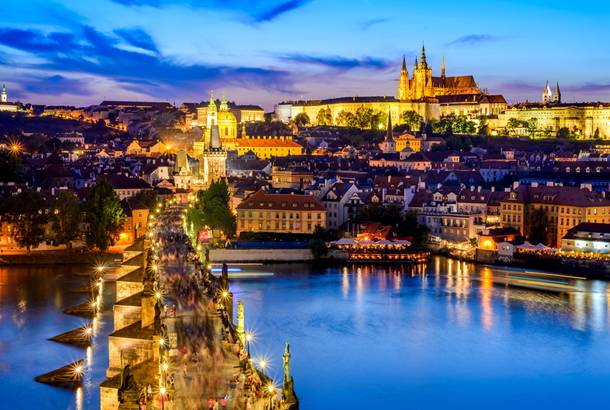 If the Czech Republic is your next holiday destination, start preparing for your trip with our handy tips on all the essentials. Here you'll find out about the local cuisine and which dishes to make a beeline for, what currency you'll be using, quality of WiFi & more.
What vaccinations do I need for the Czech Republic?
You should seek medical advice from your local health practitioner before travelling to the Czech Republic and ensure that you receive all of the appropriate vaccinations. As a guide Diphtheria, Hepatitis A and Tetanus is strongly recommended.
Is it safe to drink tap water in the Czech Republic?
The tap water in the Czech Republic is considered safe to drink and of good quality, but as a precaution against stomach upsets you may want to drink bottled mineral water, which is readily available from shops, hotels and restaurants.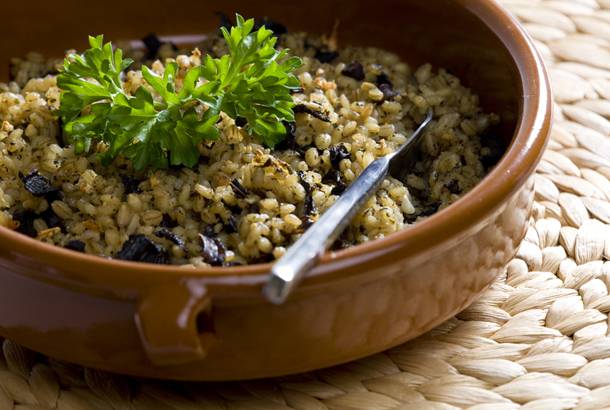 What's the food like in the Czech Republic?
Czech cuisine is highly influenced by the country's neighbors in Central Europe with an emphasis on meat stews, hearty soups, dumplings and sauerkraut. The day's main meal will consist of two or three courses starting with a soup with the main course roasted meat served with vegetables and finished with a dessert. Meat and vegetable-filled dumplings often accompany meals as a side dish. With a host of varieties growing wild in the forests of the Czech Republic, when in season mushrooms are a common component in dishes.
Buckwheat (pohanka), pearl barley (kroupy) and millet grains (jáhly) feature heavily in home-cooked dishes though in restaurants these are usually substituted for pasta or European-style noodles. Potatoes - boiled, mashed, roasted or fried - will be served alongside the main event with sourdough bread, rye or wheat, served with soup.
Czech desserts tend to contain some form of fruit whether it's plum and apricot dumplings served with butter or cream and sugar, or pastries filled with fruit, curd and poppy seeds. Pancakes and crepes are also popular served with jam.
Beer has a long tradition in the Czech Republic and is the national beverage, in fact, the Czech Republic has the highest beer consumption per capita in the world. The Czechs prefer pale lagers that are light in flavor and the majority of beers brewed here are pilsener lagers. Such is the Czech love of beer that a number of beer festivals are held throughout the year.
Safe eating while travelling in the Czech Republic
The Czech Republic has very good hygiene standards so travelers have an extremely low risk of getting sick whilst on holiday. Nevertheless, basic precautions still apply and you should avoid eating anything that looks old or like it might not have been cooked thoroughly (especially meat and fish). A good rule of thumb is to look for restaurants that have a queue of locals outside, as this will be where the best food is usually found – people don't wait for food without a good reason.
Is it standard to tip in the Czech Republic?
Tipping is expected in the Czech Republic and good practice is to leave around 10% on top of a restaurant bill if the service has been good. Travelers should note that the service in restaurants might not be as smiley and chirpy as what you are used to back home so it is better to base your opinion of the service on whether or not your food was brought out on time and if the order was correct. When it comes to taxis, it's good to round up your fare.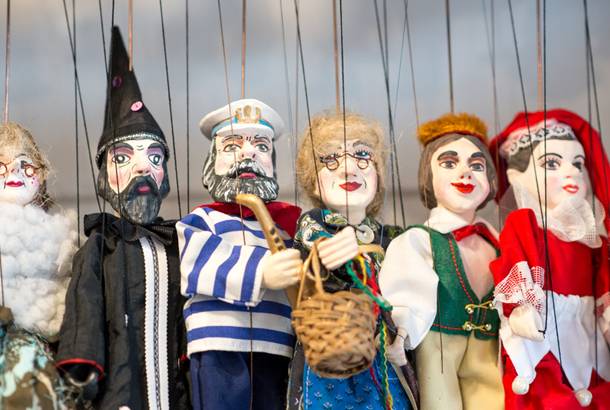 What souvenirs are good to shop for in the Czech Republic?
With a centuries-long tradition, the Czech Republic is a great place to pick up Bohemia crystal, known for its high quality and craftsmanship. Numerous glass studios produce exquisite hand-cut and decorated glassware ranging from drinking glasses to epic chandeliers. Porcelain is another popular purchase as the Czech Republic has a distinct pattern it uses on porcelain, which is known as the onion pattern.
Puppet-making in the Czech Republic also has a long tradition dating back to the 18th century. Traditionally crafted from wood, puppets represent characters from fairy tales and Czech literature and are beautifully painted with detail. Other souvenirs options include a bottle of world famous Czech beer or a couple of spa wafers – giant cookies made with hazelnuts, vanilla and cinnamon.
Is bargaining acceptable in the Czech Republic?
Bargaining is not part of daily life in the Czech Republic and travelers will be hard pressed to find somewhere that will accept anything other than the price that has been marked on the item. Occasionally market vendors will do deals with customers who are buying multiple items but that is usually as far as haggling goes.
Is it safe for a single woman to travel in the Czech Republic?
The Czech Republic is generally very safe for solo female travelers but basic precautions should still be taken. When walking alone at night, it is best to stick to main roads and to walk with a purpose. It is also a good idea to keep an eye on your valuables at all times as there have been cases of pick-pocketing. Foreign women don't usually attract much attention, especially in tourist hotspots like Prague, but if you do find yourself being stared at or harassed, a firm 'no' or cold look will usually get the message across.
What is the duty free allowance for the Czech Republic?
The Czech Republic is within the European Union. If you are travelling from the UK, you are entitled to buy fragrance, skincare, cosmetics, Champagne, wine, selected spirits, fashion accessories, gifts and souvenirs - all at tax-free equivalent prices.
Travelers over the age of 17 arriving from a non-EU country can bring the following into the country:
200 cigarettes or 100 cigarillos or 50 cigars or 250g of tobacco
1L of spirits over 22% volume or 2L of alcoholic beverages up to 22% volume
4L of wine
16L of beer
Other goods up to the value of €430 for air travelers and €300 for other travelers (reduced to €200 for children under 15)
Explosives are prohibited. Firearms and ammunition are only permitted with a license.
What is the currency in the Czech Republic?
The official currency in the Czech Republic is the Czech koruna. Check OANDA for the latest exchange rates.
The Czech Republic uses coins in values of CZK 1, CZK 2, CZK 5, CZK 10, CZK 20 and CZK 50. Paper banknotes have values of CZK 50, CZK 100, CZK 200, CZK 500, CZK 1,000, CZK 2,000 and CZK 5,000.
Euros, British Pounds, US Dollars and other major currencies can be easily exchanged locally in banks or bureaux de change or prior to departure. Credit cards such as Visa and Mastercard are widely accepted in most of the major hotels, restaurants and shops.
Traveler's Checks are not recommended as they're often difficult to exchange and incur high fees.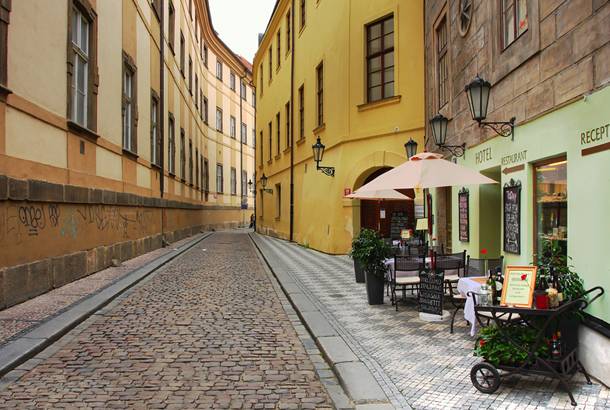 What do things cost in the Czech Republic?
The Czech Republic is one of the cheaper European destinations, which might explain why it is so popular with travelers. Generally, accommodation in a good quality hotel can be found for around USD $40-50 per night with properties at the higher end of the scale reaching around USD $100. If you are dining out, expect to pay around USD $10-15 for a good quality meal with a beer and around USD $5-7 if you purchase one of the lunchtime set meals that are found in many of the local eateries. Beer is one of the cheapest things you will purchase with a pint often costing less than USD $2.
What sort of plugs do I need for the Czech Republic and what is the voltage?
Standard voltage is 220 volts, AC 50Hz. Primary sockets generally require European plugs of the two round pin variety. We recommend that you pack a universal travel adapter. You will need a voltage converter and plug adapter in order to use U.S. appliances.
Is WiFi widely available in the Czech Republic?
Yes, WiFi is available in almost all hotels, restaurants, cafes, bars and shopping centers and is usually fast and reliable.
What time zone is the Czech Republic on?
The Czech Republic is 1 hour ahead of Greenwich Meantime (GMT). From the last Sunday in March to the last Sunday in October, the Czech Republic observes Daylight Saving and is 2 hours ahead of GMT.
See Also
For further information to help plan your visit to the Czech Republic, check out our handy Travel Guide resources:
Best Places to Visit
- top sites to see in the Czech Republic
Best Time to Visit
- climate and seasons in the Czech Republic
Tourist Visas
- know before you go with visa procurement and regulations