Travel Advice Summary
All of our holidays to Egypt follow travel advice offered by the Foreign and Commonwealth Office (FCO).
All of our trips to Egypt run along the Nile Valley stretching from Alexandria in the north to Abu Simbel in the far south, and reach as far east as the Red Sea, specifically the resort of Hurghada. There are no travel restrictions whatsoever against travelling to these locations and the tourist areas along the Nile River, including Cairo, Luxor and Aswan.
The Egyptian Government is committed to increasing security measures in the key tourist sites with a sizeable budget dedicated solely to this goal. Egypt's Minister of Tourism considers the security of visitors to Egypt the highest priority and believes that the new measures in place will further add to the security of Egypt's resorts while not being intrusive.
Should you be requesting tailor-made arrangements, or any holiday with us, we will only ever include arrangements that adhere to good advice offered by the FCO.
Should you wish to read more travel advice offered by the FCO for Egypt including advice on health, money, Safety and Security and entry requirements, you can do so here.
Travelers should familiarize themselves with the latest travel advice for the country they are visiting and make a personal assessment as to whether the level of safety is satisfactory to them, prior to booking.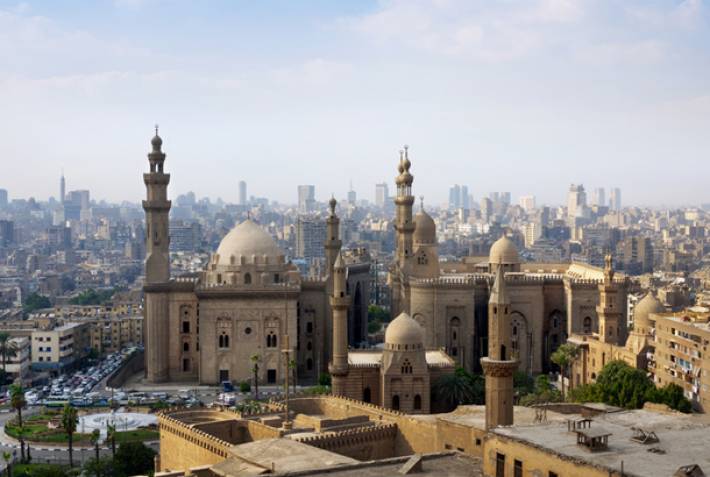 Travelling to Cairo
Many of our group tours start in Cairo and end in Cairo. Currently there are no travel restrictions in place for Cairo and our tours have been running as scheduled for more than 5 years now, visiting the Egyptian Museum and its many treasures which is located close to Tahrir Square. Although Tahrir Square was the scene of demonstrations and protests, this is now well in the past.

Summary of incidents in recent years
May 2019, at least 16 persons suffered minor injures in an explosion targeting a tourist bus in front of the yet to be opened Grand Egyptian Museum.
Dec 2018, a roadside explosive hit a tourist bus carrying 14 Vietnamese nationals and sadly there were fatalities. The incident took place on a narrow side street (called El Lebany street) off El-Maryouteya street, a 10 minutes' drive from the Pyramids. For clarification - the incident did not take place at the Pyramids of Giza but in a suburb near the Pyramids. This is the first attack against foreign tourists in more than 2 years.
Travelling to Luxor and Aswan
The popular tourist spots of Luxor and Aswan, which feature in the vast majority of our group tours, are located along the Nile River. there are no travel restrictions on visiting these locations. For this reason our tours have been running as planned with passengers visiting the not-to-be-missed Valley of the Kings, the temples of Luxor, Karnak, Dendera and Abu Simbel.
When travelling between Cairo and Luxor/Aswan we use the comfortable overnight sleeper train. The particular train we use is escorted by Tourism Police and considered a perfectly safe means of transport in Egypt.
Travelling to Hurghada
The Red Sea resort of Hurghada has remained a safe and welcoming place throughout the recent troubles in Egypt. As it is one of the safest spots at the Red Sea in Egypt we have been using Hurghada for the beach stay portion of our group tours for the last few years without any issues. To reach Hurghada on our tours we travel overland from Luxor and then onwards to Cairo overland also, by private modern vehicles. There are no travel restrictions in place in Hurghada or the areas that our overland journeys to and from Hurghada cover.
Travelling to Sharm el Sheikh
The FCO advises against all but essential travel to South Sinai with the exception of Sharm el Sheikh. It is possibly to travel to Sharm el Sheikh from Cairo and internationally and we are able to offer Tailor-made arrangements to this seaside location.
Travelling to the Western Desert
At present we do not offer trips that include travel to the Western Desert including Siwa oasis as there are travel restrictions placed upon these areas. The FCO advises against all but essential travel to all remote desert regions in Egypt.