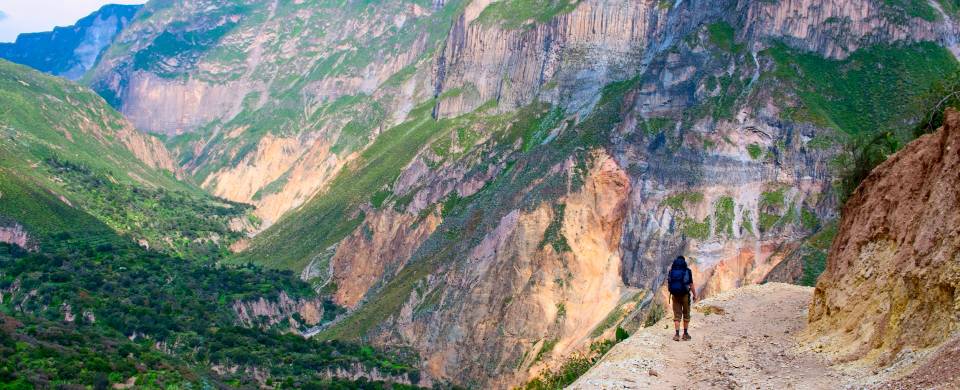 Trips and Tours to Colca Canyon
About Colca Canyon
Created by a vast geological fault, the Colca Canyon is thought to be the deepest canyon in the world measuring one kilometer from the river bottom to cliff-edge. Huge, scenic mountains punctuate the valley surrounding the canyon including the snow-capped peak of Mismi Nevado, considered to be the official source of the Amazon River. Some of Peru's best examples of pre-Inca terracing can be found in the region and traditional Indian villages pepper the sharp terraces of the canyon. In recent times a number of boutique hotels in Andean design have appeared in the local villages, offering travelers a unique rural Peruvian experience close to one of the country's top tourist destinations. Wild llamas known as vicunas, famed for their high quality wool, complete this picture-perfect scene and the drive to the canyon is one of the most impressive in Latin America – no mean feat.
Read More
Aside from the spectacular scenery, what also attracts tourists in their droves are the resident condors – one of the world's largest flying birds that circle up from the depths of the canyon to eventually soar high above. A number of viewpoints provide the ideal vantage to observe these majestic creatures as they search the landscape for their next meal, all against the magnificent rugged scenery. Early morning is the best time to spot these birds when they ride the morning thermals. Trekking opportunities also abound and Colca Canyon could easily swallow a few days of your holiday itinerary. Descend to the canyon floor on a guided day trek or explore the local mountains and soak up the rugged beauty of the high Andean landscape.
Colca Canyon Tours
Here are some popular itineraries that include a visit to Colca Canyon. Alternatively, if you would like to include a visit to Colca Canyon on a bespoke touring itinerary to Peru, take a look at our tailor-made holiday planning section.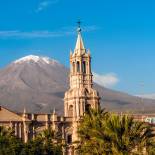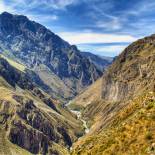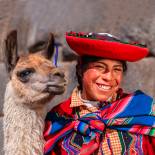 Show All Tours