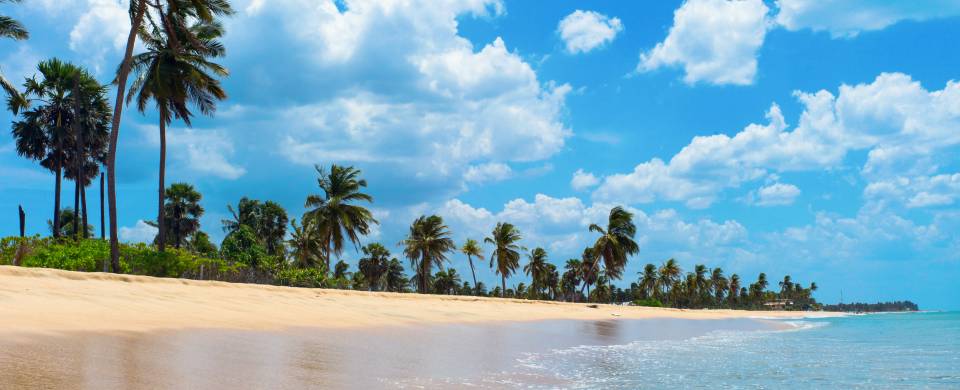 Trips and Tours to Trincomalee
About Trincomalee
Trincomalee is a port city that lies on the east coast of Sri Lanka that is blessed with a dazzling coastline, made up of white sandy beaches, speckled with rocks. Swami Rock has gained particular fame with oceanographers and nature enthusiasts as one of the best vantage points to witness blue whales. These majestic creatures can be spotted in the area throughout the year and are a true wonder to behold. Blacktip reef sharks are also native to these waters and can be observed during diving excursions.
Read More
Known as 'Trinco' to the locals, the city is built on a peninsula that divides the inner and outer harbors. It is one of the main centers of Tamil speaking culture and the name Trincomalee means 'Lord of the Sacred Hill', a reference to the famous Koneswaram temple. This Hindu temple was built atop Swami Rock that overlooks the city of Trincomalee. Developed between 300CE and 1600CE, the temple complex has, throughout its history, lay in ruins, been restored, renovated and enlarged by various royals and devotees. The temple was demolished by the Portuguese in 1622.
Several historical Buddhist sites are situated around Trincomalee and along the road to the city are a number of hot springs. Day trips to Pigeon Island are easy from here as well and provide excellent diving and snorkelling opportunities. As a seaside town that has managed to remain relatively undeveloped, Trincomalee is as good a place as any to explore traditional Sri Lankan culture. Taking a cooking class is a great experience and enables visitors to learn how to make fresh crab and fish curries among other local delicacies.
Trincomalee Tours
Here are some popular itineraries that include a visit to Trincomalee. Alternatively, if you would like to include a visit to Trincomalee on a bespoke touring itinerary to Sri Lanka, take a look at our tailor-made holiday planning section.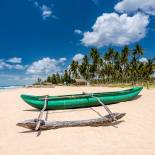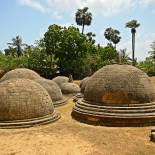 Show All Tours