Tours for Female Travellers
Adventures for women with wanderlust
On The Go Tours for Female Travelers
Female travelers are creating one of the biggest trends in the travel industry right now. With more and more female travelers choosing to go globetrotting alone, solo female travel is on the rise – and it's a trend that doesn't look like it's going anywhere.
Whether you're considering travelling solo or not, our group tours are perfect for female travelers. So have a read about what makes us a great choice and check out some of our tours to find your next adventure.
Top Travel Deals and Upcoming Trips for Female Travellers
Trip Name
Starts
Departing
Price
Map
Taj Express - 8 days
Delhi, India
06 Jan 2024
USD $760

$1,085

save 30%



Aegean Explorer - 7 Days
Istanbul, Turkey
06 Jan 2024
USD $1,390

$1,985

save 30%



Captivating Croatia - 9 days
Zagreb, Croatia
12 Apr 2024
USD $2,195

$3,135

save 30%



Sailing Split - 8 days
Split, Croatia
13 Apr 2024
USD $718

$1,025

save 30%



Gondolas, Lakes & Split - 9 Days
Venice, Italy
19 Apr 2024
USD $2,671

$3,815

save 30%


Why Female Travellers Choose On The Go Tours
With over 20 years' experience of operating group tours in a range of destinations, it's fair to say we know how to put together the perfect holiday. We take the hassle out of planning your trip, with our expert team on hand to arrange your travel plans and our passionate guides on the ground to bring each destination to life.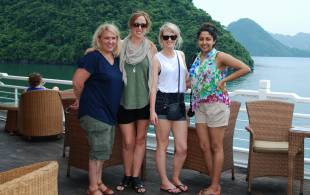 Fellow Travellers
Our group tours cater for everyone from aged 18 to over 70, but with around 60% of our travelers being female, you're sure to be travelling with other like-minded women. Nearly 70% of all our solo travelers are female too, although this does vary depending on the destination.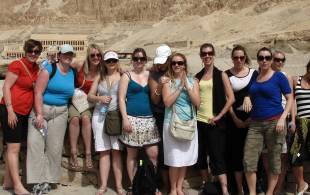 Group Sizes
Making friends on tour can be particularly important to solo female travelers. On our group tours we have an average group size of 16 to 18, meaning you'll really get to know everyone you're travelling with. In fact, lasting friendships are often made on these trips.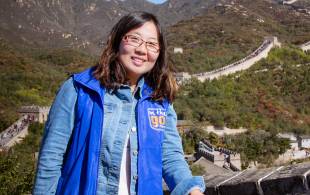 Guides and Safety
We employ local guides on our group tours who are not only there to show you the highlights of each destination, but to offer support and guidance if needed. They'll be able to advise you on where to spend your free time, local customs and help you if things go wrong.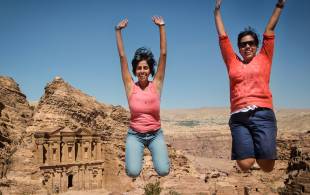 Hassle-Free
With the day to day itinerary, local transport and the accommodation each night sorted for you, our group tours take the hassle out of planning your holiday. There's still plenty of free time for you to relax by the pool or further explore each destination if you wish to.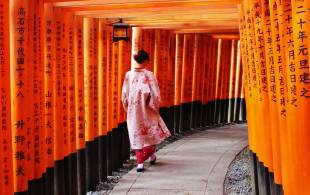 Authentic Experiences
From sampling local street food in Vietnam to sleeping under the stars in the Sahara and attending a traditional Japanese tea ceremony, our tours offer plenty of authentic experiences. So travelling with us is sure to broaden your horizons in more ways than one.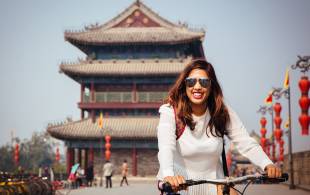 Single rooms at a modest price
Single rooms offer added comfort and privacy for solo travelers and are available on all of our holidays, aside from Overlanding in Africa, at an affordable price. If travelling solo you will be required to book a single room, others can also opt for a single room if they choose.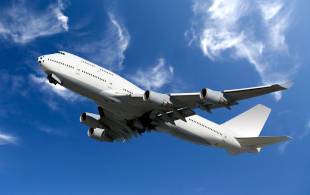 Airport Arrival Transfers
We include airport arrival transfers on most of our group tours, so you don't need to worry about turning up in a destination and trying to get to your hotel. We like to ensure a smooth and hassle-free start to your holiday, with some of our trips including a departure transfer too.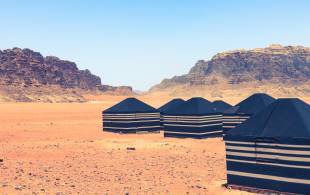 Accommodation
Alongside 3 to 5* hotels, our group tours include a range of authentic accommodation to give you a real feel of the destination you are staying in. You could be spending the night in a Berber camp in Morocco, a jungle lodge in Peru, a traditional ryokan in Japan or a haveli in India.
Female Travellers - Frequently Asked Questions
To help you decide if one of our group tours is right for you, here are some questions that are frequently asked by female travelers.
Is it safe to travel solo as a woman?
This is often one of the first questions solo female travelers ask. And the simple answer is that travelling solo is no more risky than other everyday activities. Thousands of women travel alone each year, encountering no problems whatsoever. However, it's always wise to keep your wits about you and follow some basic precautions such as avoiding walking around late at night, keeping your valuables out of sight and an eye on your drink at all times. It's also best to always let someone know where you're going.
What should I wear when travelling?
Ultimately, the answer to this question depends on where you're travelling to. If it's a liberal Western country, then you can pretty much wear what you like. However many countries, particularly where Islam is the main religion, have a more conservative outlook that should be respected. While you will certainly see other female travelers in skimpier dress, it's best to choose clothing that shows your respect for other cultures. This can be achieved by covering your shoulders and wearing skirts or shorts that reach below your knees. Avoid tight fitting clothes or those that reveal your chest.
Will there be other solo female travellers on tour?
Our tours attract a mix of solos, couples and groups of friends travelling together. It's unlikely you'll be the only solo traveler as nearly 20% of all our travelers are solos. Some destinations attract more solo travelers than others, so feel free to ask our reservations team if you would like to know how many solos are booked on your tour.
What age are other female travellers on tour?
Our group tours cater for everyone from aged 18 to those over 70 years old, so you'll be travelling with other female travelers across a range of ages. On average, 34% of our travelers are aged 21 to 40 and 34% aged 41 to 60. Whatever your age, you'll no doubt make some great friends on tour that share your love for travel.
Will I have much time to myself?
Our shorter tour itineraries are packed with sightseeing to really make the most of each destination. Evenings are generally free for you to do as you wish, with our tour groups often sticking together for the evening meal - although you are welcome to do your own thing. Depending on the day's schedule, we always try to allow for some free time at each of the sites we visit for you to take photos and further explore. Our longer tour itineraries often include a few free afternoons or a free day here and there. This gives you the flexibility to either relax in the hotel or take part in an optional activity.