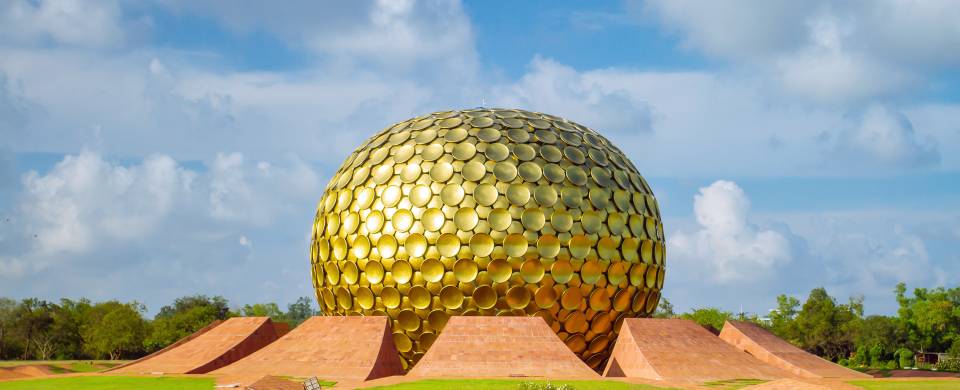 Trips and Tours to Pondicherry
About Pondicherry
Settled in the early 18th century by the French, Pondicherry, on the Bay of Bengal, in the state of Tamil Nadu, has a Gallic flavour. Relinquished by the French in 1954, the town became the headquarters of the Union Territory of Pondicherry, administering three other former French enclaves scattered across South India. Its sandy shores and quaint streets give the area an undeniable charm that pervades every corner of the town.
Read More
Many streets still possess their Gallic names and those near the seafront are dotted with rows of houses that wouldn't look out of place in Montpellier. Red Parisian style kepis (caps) are worn by the local constabulary, bake houses produce croissants and restaurants churn out quality Gallic-inspired cuisine. The town's seaside promenade is a good place to stroll and people watch. The Hotel de Ville, which today houses municipal offices is impressive as are the Gandhi memorial and Government Place – a leafy provincial-style square and Raj Nivas, former home of Dupleix.
A short distance away on Rue de la Marine is the Sri Aurobindo Ashram. Established in 1926 by the Bengali philosopher-guru, Aurobindo Ghosh (1872 – 1950), spiritual authority was subsequently passed to a foreign devotee known as 'The Mother' who died in 1973. Many travellers come to Pondicherry to visit the popular ashram, whose spiritual tenets combine yoga and modern science, and to view Samadhi, or the mausoleum of Sri Aurobindo and 'The Mother'.
Pondicherry Tours
Here are some popular itineraries that include a visit to Pondicherry. Alternatively, if you would like to include a visit to Pondicherry on a bespoke touring itinerary to India, take a look at our tailor-made holiday planning section.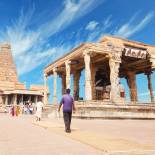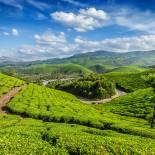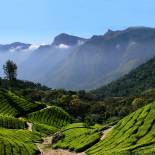 Show All Tours