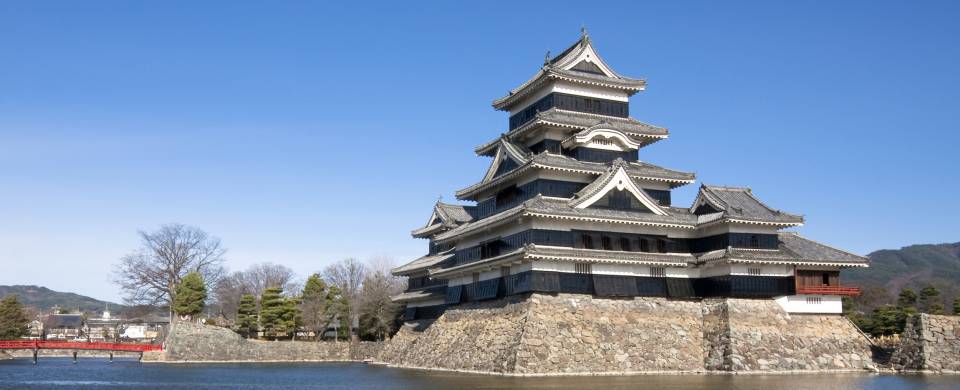 Trips and Tours to Matsumoto
About Matsumoto
Surrounded by the peaks of the Japanese Alps and acclaimed for its beautiful views and breathtaking sunsets, Matsumoto offers visitors a calm climate and plenty of traditional Japanese culture with a superb castle, pretty streets, galleries and cafes to boot. The city has a really relaxed atmosphere and a cosmopolitan feel befitting of a city renowned for its musicians and authors. The famous violin teacher, Suzuki (of the internationally-known Suzuki method) lived in Matsumoto when he died and to commemorate his life and contribution to music there is a statue opposite the main train station.
Read More
Previously known as Fukashi, Matsumoto is Nagano prefecture's second largest city and was founded in the 8th century. Later on in the 14th and 15th centuries it became the castle town of the Ogasawara clan and prospered well throughout the Edo period and continues to do today. The city is known for its Matsumoto castle, one of the best preserved original castles in Japan. Built on flat plains rather than sat atop a hill, the castle has a number of distinguishing features, including black wooden panelling. Inside you'll find an original wooden interior that offers one of the few more authentic castle experiences.
Matsumoto is a great city to base yourself if you are looking to explore the surrounding Japan Alps and the Valleys of Azumino and Kiso. There's a wealth of accommodation including traditional ryokan, dining options and craft shops with good transport links to the mountain areas.
Matsumoto Tours
Here are some popular itineraries that include a visit to Matsumoto. Alternatively, if you would like to include a visit to Matsumoto on a bespoke touring itinerary to Japan, take a look at our tailor-made holiday planning section.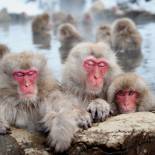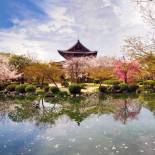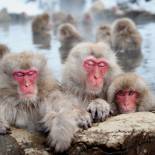 Show All Tours