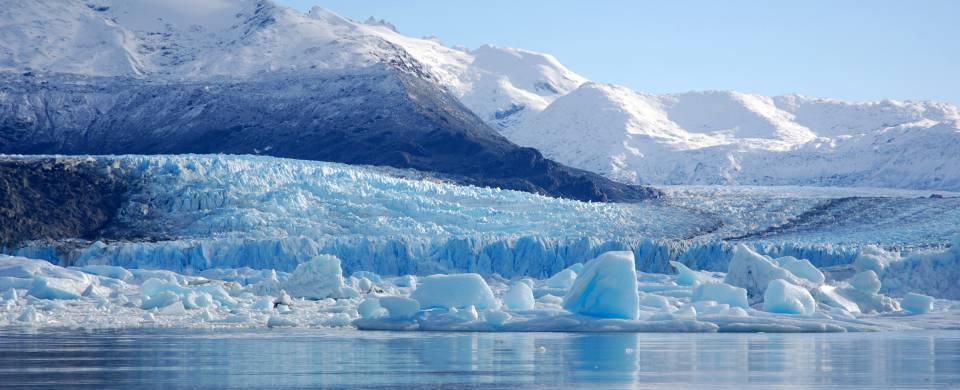 Trips and Tours to El Calafate
About El Calafate
Since the mid-1980s, the town of El Calafate has grown in popularity to become one of Argentina's most visited tourist destinations. Nestled on the southern shore of Lago Argentino, the largest of Argentina's lakes, and surrounded by a striking combination of stark, undulating steppe and snow-capped mountains, the natural attractions around El Calafate are numerous. The changing seasons reveal the different facades of Lago Argentino, from the dark molten lead tones on a cloudy winter's day to the startling aquamarines when the sky emblazons its light on the water's surface.
Read More
Besides this, El Calafate is also the base for visits to the spectacular Glaciar Perito Moreno, a hulking mass of ice and the world's third largest reserve of fresh water. Situated in the southern sector of the Parque Nactional Los Glaciares, the Perito Moreno has a star quality all of its own – gargantuan jagged edges of razor-sharp crevasses and seracs display colours ranging from the purest of whites to the most startling of blues. What really draws the crowds to Perito Moreno is the awesome display of colossal chunks of ice breaking off the glacier's edge to crash down into the waters below, only to resurface as floating icebergs.
Named after Patagonia's most famous plant, it would be a shame to leave El Calafate without trying a selection of recipes based on the Magellan Barberry, an evergreen shrub with shiny box-like leaves and dark blue berries. The berries make a particularly tasty jam and can be found all over El Calafate's cafes and shops. It is often said "El que come el calafate, volverá" – "He who eats the calafate will return". Try it for yourself and see.
El Calafate Tours
Here are some popular itineraries that include a visit to El Calafate. Alternatively, if you would like to include a visit to El Calafate on a bespoke touring itinerary to Argentina, take a look at our tailor-made holiday planning section.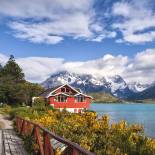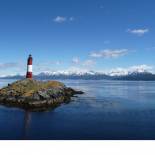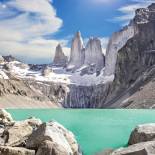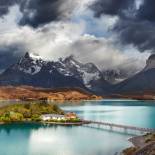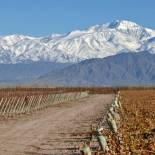 Show All Tours