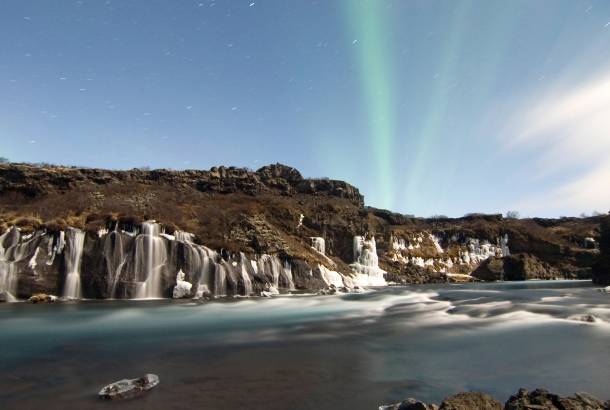 Planning a visit to the land of ice and snow and want to know what to expect? Interested to know what food they eat in Iceland and how much things cost? Well, we're here to help with our handy travel tips packed full of information to assist with your holiday preparations.
What vaccinations do I need for Iceland?
You should seek medical advice from your local health practitioner before travelling to Iceland and ensure that you receive all of the appropriate vaccinations. As a guide, vaccinations against tetanus are recommended. The medical facilities and healthcare in Iceland are great and available for free to European Union citizens with a valid EHIC form or its replacement ID card.
Is it safe to drink tap water in Iceland?
Considering its wealth of glaciers, lakes and other natural wonders, it is no surprise that the tap water in Iceland is among the cleanest found anywhere in the world, as it all originates from clear mountain brooks. It is perfectly safe to drink and is sure to taste as good as any bottled water.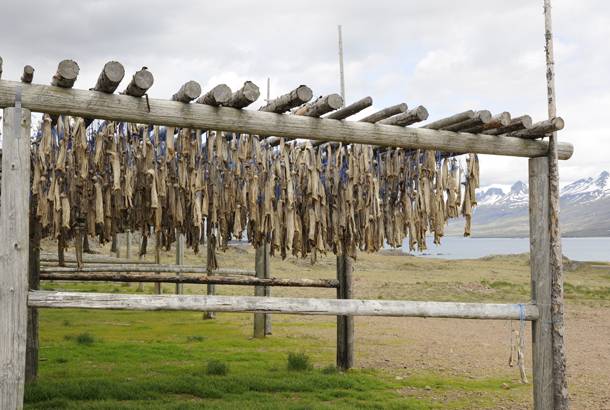 What's the food like in Iceland?
Icelandic cuisine may not have the variety that other international cuisines possess but it does have a long history that has always made the most of native produce. Staple foods in Iceland are lamb and fish, which tend to form the basis of most dishes. A vegetarian diet isn't as common and as a result not as easy to find in the more remote parts of the country. However, Reykjavik is fast becoming a culinary capital with lots of different types of restaurants including European, Asian, Argentinian and more. Chefs in Iceland are becoming more inventive with what's available to them and you'll also find meat like puffin and foal on the menu.
There are a number of distinctively Icelandic foods including Harofiskur - dried fish pieces eaten as a snack with butter; Skyr - a yoghurt-like dairy product available in flavoured and unflavoured varieties all over the country; and Hangikjöt - smoked lamb. Hot dogs are the number one fast food choice with Icelanders smothering their Pylsur in everything going, which includes ketchup, mustard, mayonnaise and fried onions.
Bread is popular in Iceland with bakeries offering a variety of pastries and breads with snúður, a type of cinnamon roll, particularly popular with the locals. Icelanders have their own version of a doughnut in the form of kleina, which features heavily at Christmas feasts.
The preferred drinks in Iceland are those that warm you up and alcohol does that quite nicely! You can try the potent Brennivin, similar to aquavit but made from potatoes, as well as moss schnapps, local vodka and herbal liquors.
Is it standard to tip in Iceland?
Tipping is not a standard custom in Iceland and service charges are included in the bill whenever you eat at a restaurant. Locals don't tip as it is generally accepted that all service staff are paid a fair wage in the country. However, if you have received particularly standout service and would like to express your gratitude with a tip, then this is absolutely fine.
What is the duty free allowance for Iceland?
The following goods may be imported into Iceland without incurring customs duty:
200 cigarettes or 250g of other tobacco products
1 litre of spirits and 0.75 litre of wine and 6 litres of beer; or 3 litres of wine and 6 litres of beer; or 1 litre of spirits and 9 litres of beer; or 1.5 litre of wine and 9 litre of beer; or 12 litres of beer
The minimum age for bringing alcoholic beverages into Iceland is 20 years and 18 years for tobacco products.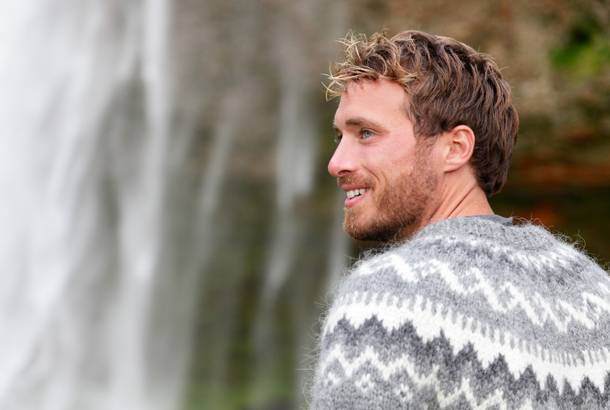 What's good to shop for in Iceland?
With an inner layer that is light yet insulating, and an outer layer that is strong and water repellent, Icelandic sheep wool is a prized and versatile textile that is used to make jumpers, hats, scarves and gloves. The traditional lopi sweater is the perfect souvenir with its distinctive pattern of concentric rings. It's not the cheapest of items but it's guaranteed to keep you warm and make you look stylish.
For a souvenir that enables you to wear a piece of Iceland, look out for jewellery made with lava rocks. Watches, necklaces, rings, bracelets and earrings can be made of rounded black rock collected from Iceland's numerous volcanic fields to create trendy and modern designs.
If you're planning on visiting the Blue Lagoon while in Iceland then not only can you enjoy a day soaking in the therapeutic waters but you can also take some of it with you in the form of spa products such as clay masks and body lotions.
What is the currency in Iceland?
The official currency in Iceland is Icelandic Krona. The vast majority of banknotes in circulation are of the 500, 1,000, 2,000 and 5,000 denominations. Check OANDA for the latest exchange rates.
Pound Sterling, US Dollars and other major currencies can be exchanged in Iceland, and you'll get a better rate of exchange if you buy and sell in destination. Just about every establishment in Iceland will accept credit card, including taxis, gas stations, souvenir stands, and even the most remote guest house, so it is not necessary to carry large amounts of Icelandic currency. However, due to the currency's instability some credit cards are still wary of Krona transactions, so check with your bank before you go and don't rely entirely on plastic. It's advisable to request bank notes in smaller denominations, as it can sometimes be hard to get change from large notes and smaller notes are handy for smaller purchases.
You'll find ATMs in the vast majority of towns in Iceland as pretty much every town that has a bank has an ATM. Mastercard and Visa are widely accepted. Traveller's Cheques are not recommended as they're often difficult to exchange and incur high fees.
What do things cost in Iceland?
Before the currency crash of 2008, Iceland was known as a particularly expensive travel destination and although it has become more affordable since, it's certainly not a cheap destination. A meal at an inexpensive restaurant will be in the region of $15 per person while a three-course meal at a more upmarket restaurant will be around $45 per person.
Alcohol is certainly not cheap with a half litre of beer costing $7 while a bottle of mid-range wine bought from a store costs around $25. Those who fancy a tipple while on holiday would be wise to take advantage of their duty free allowance. A bottle of water is close to $2 so those on a budget should stick to tap water.
Surprisingly, despite the lure of the Northern Lights, winter is a cheaper time to travel to Iceland than during the summer months with prices a fair bit cheaper. Icelanders take their holidays during the summer months, which coincides with the high season. For a double en suite room at a decent hotel you can expect to pay anywhere between $100-250 per night during high season, depending on whereabouts in the country you're staying.
What sort of plugs do I need for Iceland and what is the voltage?
The standard voltage in Iceland is 220 volts, 50Hz AC. Primary sockets generally require Continental or European plugs of the two round pin variety. We recommend that you pack a universal travel adaptor. You will need a voltage converter and plug adaptor in order to use U.S. appliances.
Is WiFi widely available in Iceland?
Like many modern, western nations, Wi-Fi availability is widespread across Iceland. The majority of cafes, restaurants, bars and hotels will have complimentary internet access, and even more rural settlements and B&B's are likely to have Wi-Fi, though a small fee may be charged in certain circumstances. So, wherever you travel in Iceland you'll have plenty of opportunities to post those Northern Lights pics on Instagram!
What time zone is Iceland on?
Iceland works on Greenwich Meantime and does not observe Daylight Saving. This means that between October and March Iceland is on the same time zone as London in the UK.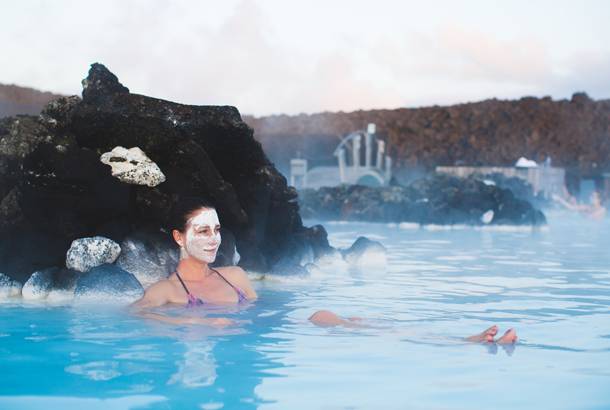 What are the local customs in Iceland?
To ensure you don't cause offence, here's our quick guide to dos and don'ts while in Iceland:
Do shower before getting into a hot-tub or public pool. This usually involves stripping naked, which can cause some people to feel self-conscious. But nudity is nothing to be ashamed of in Iceland, nobody will give you a second thought!
Don't worry if you walk past an unattended pram left outside cafes or shops - Icelanders tend to leave their little ones outside while they shop and catch up with friends and in Iceland it's perfectly safe to do so.
Don't smoke indoors in public places. This includes bars and restaurants - you will have to go outside to smoke as it is illegal to smoke indoors.
Do celebrate the 1st of March with a pint for this marks the day when the ban on alcohol in Iceland was lifted.
Don't ask Icelanders if they believe in fairies, elves or trolls - in all likelihood they do, but they won't want to share that information with a stranger.