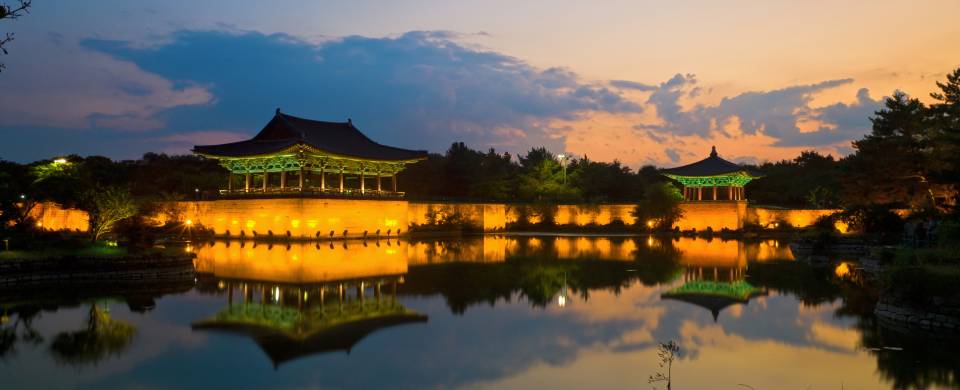 Trips and Tours to Gyeongju
About Gyeongju
Verdant and beautiful but with pockets of urban excitement, Gyeongju is a fascinating city that should feature on every Korean itinerary. Once the capital of the ancient kingdom of Silla, Gyeongju is rich with cultural and historical attractions, including rock carvings, temples and pagodas as well as a number of UNESCO World Heritage sites. Its Silla heritage stretches back over 1000 years, with ancient sites, relics and ruins found throughout the city. The Gyeongju National Museum is home to countless treasures as well as the 23 ton Emille Bell cast in 771 AD.
Read More
Gyeongju's other highlights include the scenic Wolji Pond and the Donggung Palace, both of which can be found within the confines of the Gyeongju National Park. Another must-see is the ancient UNESCO World Heritage listed Bulguk-sa Temple, which dates back to the 8th century and is often thought of as one of the finest temples in Korea. Given its age, nearly 1500 years old, it is not surprising that most of the structure is a reconstruction. However both the foundation stones and the pagodas are original.
Within the Bulguk-sa complex is the Seokguram Grotto, another fascinating feature that should not be missed. Also a UNESCO World Heritage site, this shrine overlooks the Sea of Japan and is described as one of the best Buddhist sculptures in the world. Many travellers choose to visit this site in the middle of the night in order to be there in time to watch the sun rise up over the sea. The Tumuli Park is also worth checking out and consists of several tombs covered by grassy mounds, known as tumuli.
Gyeongju Tours
Here are some popular itineraries that include a visit to Gyeongju. Alternatively, if you would like to include a visit to Gyeongju on a bespoke touring itinerary to South Korea, take a look at our tailor-made holiday planning section.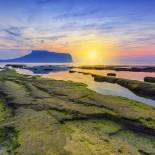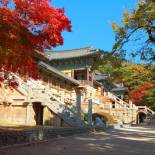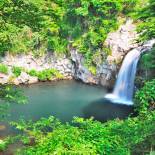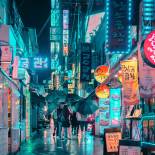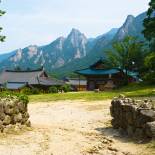 Show All Tours