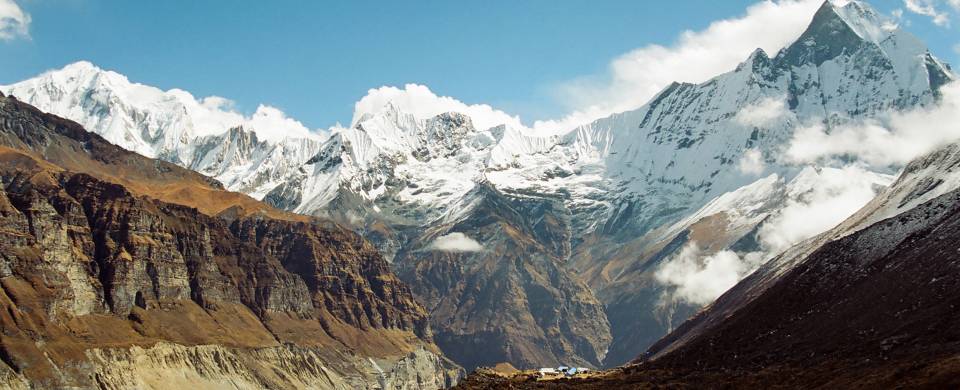 Trips and Tours to Annapurna Circuit
About Annapurna Circuit
The picturesque town of Pokhara is the gateway to the magnificent Annapurna Range which consists of five mountains over 7200m in height, including Annapurna I, the 10th highest mountain in the world and Machhapuchare, which, despite falling short of 7000m, is one of the most extraordinary mountains due to its unique 'fishtail' peak. The Annapurna Region is the most popular place for trekking in Nepal, due to its incredibly diverse landscape of giant snow capped mountains, steamy jungle, beautiful rhododendron forests, terraced hillsides and lush rice paddies.
Read More
The question as to why this route is one of the absolute best on the planet is easily answered. From the get go hikers will never find themselves tiring of the same landscape day after day. Don't expect instant gratification though, this is a hiking trail that requires stamina and perseverance in order to reap the myriad rewards that are portioned out along the route. Don't expect solitude either. Given its international renown, the Annapurna Circuit is almost always bustling with other hikers.
While you might be sharing the route with other adventurers, at no point will the various people you summit with feel like a crowd. Instead they will be your fellow pilgrims. Everyone has made this amazing journey with the same goals in mind: to achieve something incredible and witness some of the world's most staggering scenery. Along the route there will be plenty of time for bonding over the ubiquitous dal bhat, a simple rice and lentil dish. Trekking the Annapurna Circuit is truly a once in a lifetime experience.
Annapurna Circuit Tours
Here are some popular itineraries that include a visit to Annapurna Circuit. Alternatively, if you would like to include a visit to Annapurna Circuit on a bespoke touring itinerary to Nepal, take a look at our tailor-made holiday planning section.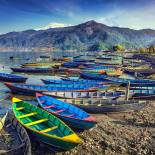 Show All Tours