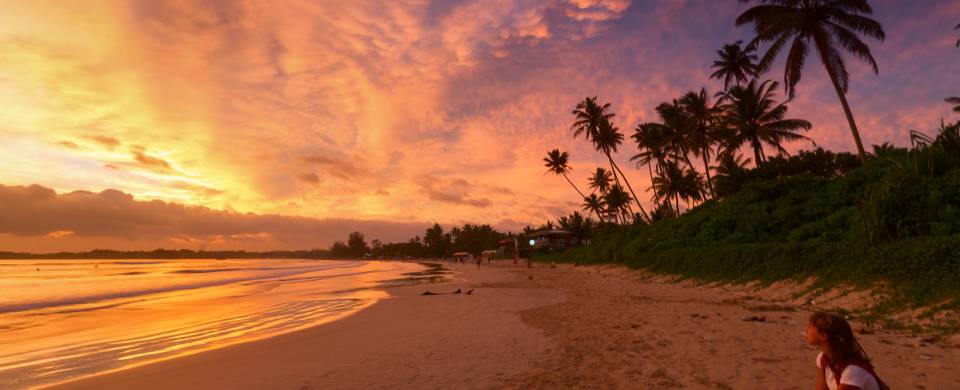 Trips and Tours to Weligama & Mirissa
About Weligama & Mirissa
Weligama Bay is a charming and idyllic spot on Sri Lanka's picturesque southern coast, encompassing Weligama village and Mirissa. The word Weligama literally means 'sandy village' and is, naturally, an apt description of these coastal region. Weligama is a largely untouched beach resort and as a result has relaxing, tranquil and uncrowded beaches, which are perfect for those seeking to unwind and soak up the sun. The surrounding area is peppered with rubber and coconut plantations, ancient temples and spice gardens.
Read More
The most iconic images of Weligama village are the stilt fishermen. They place themselves in chest deep water just a few meters from shore on their stilts. They sit here for hours with their lines cast and catch small fish. Just off shore is the tiny island of Taprobane. The dream house of Count de Mauny-Talvande was built here in 1920 and hosted royalty, heads of state, artists and eccentrics alike. It is now one of the smallest and most romantic hotels in the world.
With pristine beaches framed by coconut palms, Mirissa is a tropical paradise and has a smattering of beachfront bars and restaurants. Chiling out in one of these eateries or drinking dens makes a perfect reprieve from the fierce afternoon sun. Swimming, snorkelling and surfing are all possible at Mirissa, with swimming in the central area, surfing to the right hand side and snorkelling to the left around Parrot Rock. Mirissa is a slightly sleepy, peaceful spot, perfect for relaxing and enjoying a slower pace in beautiful surroundings.
Weligama & Mirissa Tours
Here are some popular itineraries that include a visit to Weligama & Mirissa. Alternatively, if you would like to include a visit to Weligama & Mirissa on a bespoke touring itinerary to Sri Lanka, take a look at our tailor-made holiday planning section.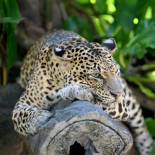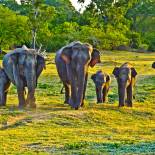 Show All Tours